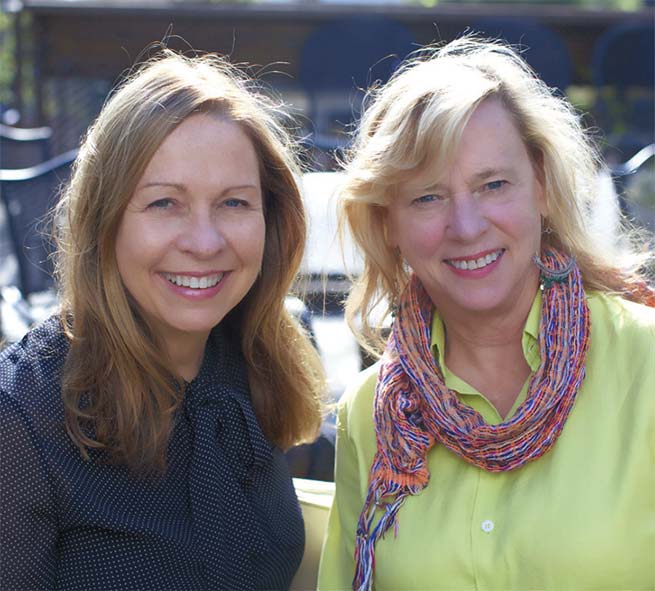 photo by Melinda Ortley
We have a crush on our cover guy Carl. From his triangular orange nose to that jaunty top hat perched on his marshmallow-filled head, he is one hot chocolate snowman! With the panache of Annie Leibovitz, photographer Teresa Rafidi captured Carl in a snowstorm (or was it a rain of sugar from the steady hands of her significant other Ric Martin?)
Carl is the creation of local chocolatier Kate Weiser. In bubbling milk, he morphs into hot chocolate. When we called Kate to confess our infatuation with her meltable little man, she divulged the story behind his name. Why Carl, we wondered? "Because it made my employees giggle," she explained. "It's just kind of funny that such a magical chocolate figure would have a normal name like Carl. If I'd have known he'd be such a phenomenon, I'd have thought about it a little bit harder."
Well, we think Carl is perfect, Kate, and appreciate your letting him grace our cover. Read about Carl and other chocolate treats, all made locally, in our Notable Edibles. Also Notable: Monica Johnson's "Luv a Luffa." We confess: we had no idea where luffas came from!
Besides Carl, this issue is brimming with other interesting men, as well. Like Mike and Paul DiCarlo of Jimmy's Food Store, Dallas' iconic Italian grocery. A long-standing holiday tradition in our family is a trip to Jimmy's to buy sausage. This year, we'll look for sister Mary DiCarlo Francis' fig cookies, too. Another Jimmy's fan —our resident recipe writer Meredith Steele. You'll want to make her Beef and Sausage Braciole, one of 12 winter recipes featured in this issue.
Cody Neathery got the plum assignment of sampling spirits at Herman Marshall, where local distilling trailblazers Herman Beckley and Marshall Lewis make their award-winning whiskies. We're eager to try their Temptress, a limited-release whiskey made from Lakewood Brewing Company's Temptress beer. Another must-try: the drink recipes on page 34 concocted at Filament, where photographer Desiree Espada got her great shots for this story.
Ellise Pierce and I teamed up to write about ribbon cane syrup, once a common staple in every East Texas cupboard. In "How Sweet It Is," retired Lieutenant Colonel Dudley Mosele remembers his grandfather and the lost art of syrup making. Each November at the Henderson Syrup Festival, you'll find Mosele selling his Ryan's Favorite Ribbon Cane Syrup. The jars we bought will be put to good use making Ellise's scrumptious recipes, which begin on page 22.
Kim Pierce ventured to Celina, north of McKinney, for her profile on Cartermere Farms, one of this year's Chefs To Farmers honorees. The shining faces of farmer Nelson Carter, his wife Sandy and their children Landon, Lincoln and Liliana greet readers as they open to our table of contents. We can't think of a happier vision to usher in this season of home and hearth. From all of us at Edible Dallas & Fort Worth, Happy Holidays!
As a kid, TERRI TAYLOR refused to eat her vegetables. Her veggie-phobia was cured in 1977 when she spent eight months working on farms in Norway and France. She studied journalism at UT-Austin and received a master's degree in liberal arts from SMU. Her short story "Virginia" can be found in Solamente en San Miguel, an anthology celebrating the magical Mexican town of San Miguel de Allende. She has written for Edible DFW since its inaugural issue in 2009. She became the magazine's editor in 2010 and is the editor of Edible Dallas & Fort Worth: The Cookbook.