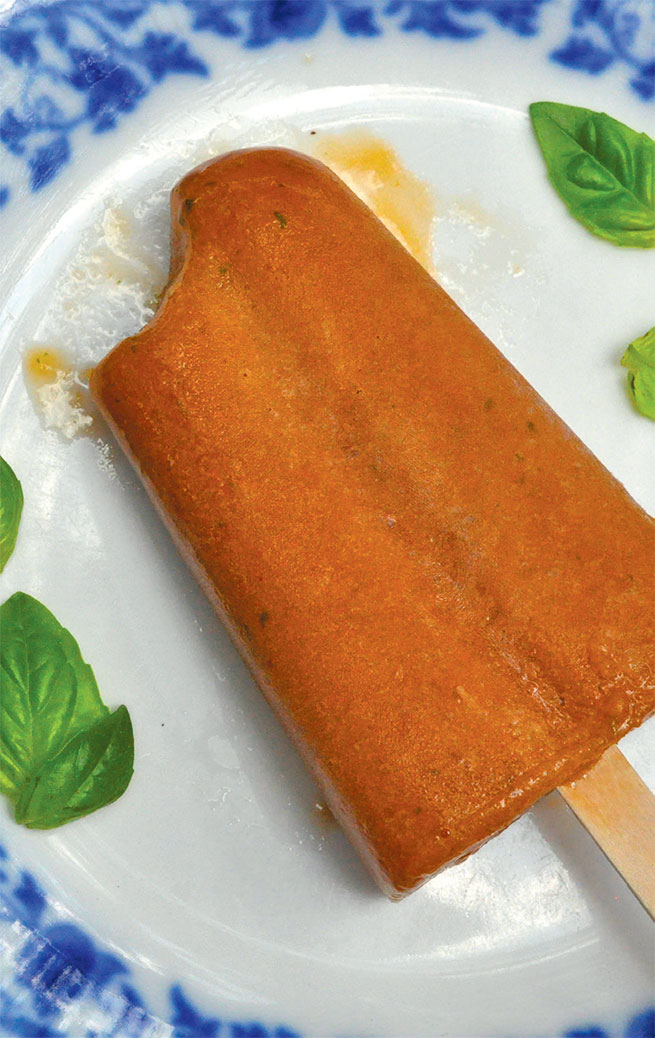 Photo by Ellise Pierce
MAKE PEACH-BASIL POPSICLES
Peel, pit and purée some peaches in a blender, add local honey (or maple syrup) to taste and a handful of basil leaves. Freeze in popsicle molds overnight. Remove by running a little hot water over the bottom.
MAKE PEACH PICO DE GALLO FOR GRILLED SALMON
Chop up a couple of peaches and add red onion, lime juice, chopped cilantro, jalapeño and a little salt. Add chopped tomatoes for a heartier version and serve with veggie burgers.
MAKE PEACH SMOOTHIES
Peel and pit a few overripe peaches and put them in the blender with fresh blueberries and almond milk for a peachblueberry smoothie. Or use fresh strawberries. Peach-banana smoothies are good, too.
MAKE PEACH TARTINES
Peel and slice several peaches. Heap them onto toast. Add some gorgonzola and put under the broiler until bubbly. Drizzle with honey and fresh thyme leaves.
ADD PEACHES TO GRILLED CHICKEN TACOS
Fold grilled chipotle chicken (marinated in adobo and chipotles) into warm corn tortillas with black beans, fresh sliced peaches, chopped avocado and a squeeze of lime.
Ellise Pierce is the Cowgirl Chef and author of COWGIRL CHEF:
Texas Cooking with a French Accent (Running Press). Read her blog
(www.cowgirlchef.com), follow her on Twitter (@cowgirlchef) and Instagram
(cowgirlchef)