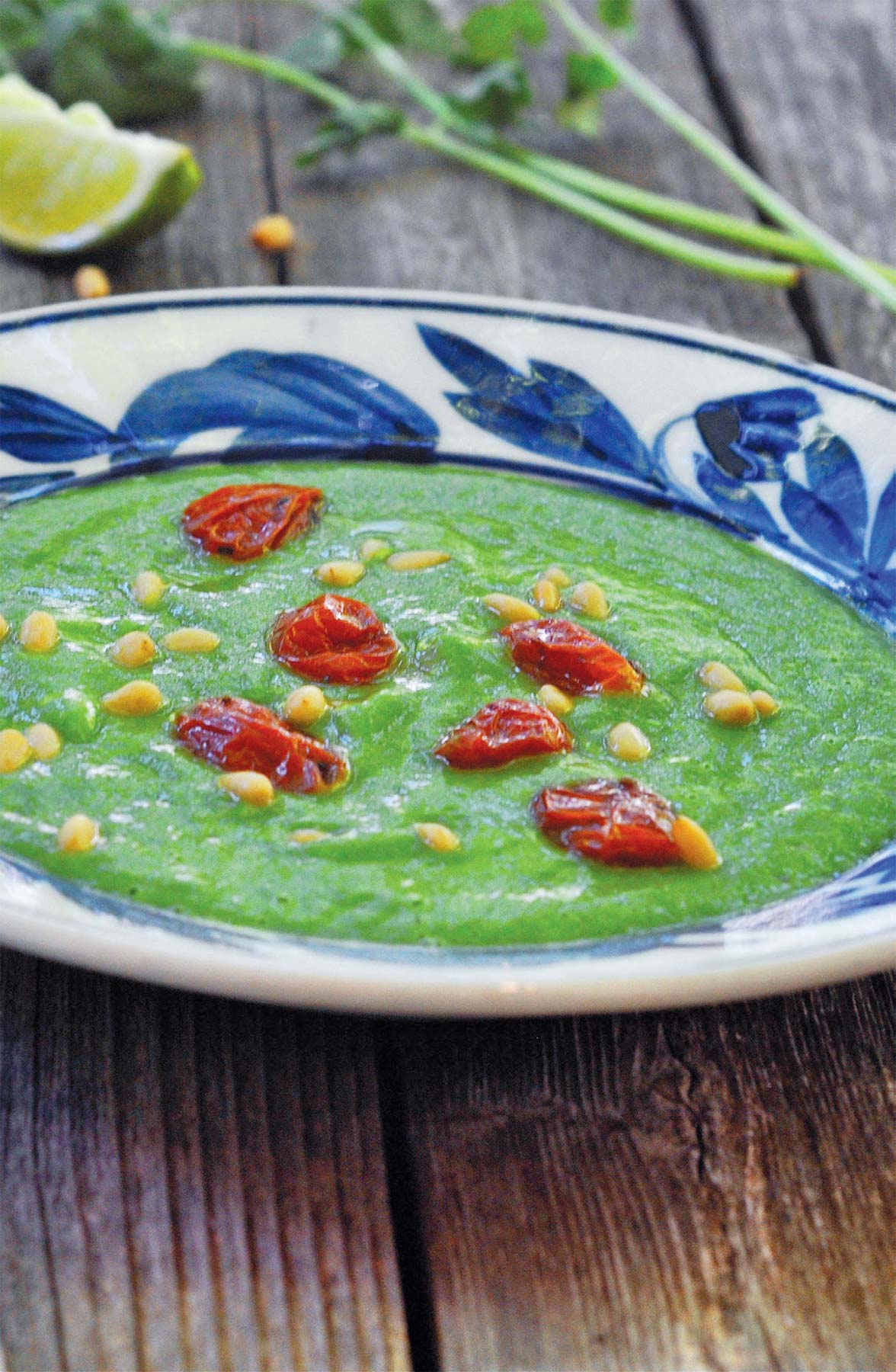 Makes 4 servings
1 tablespoon olive oil
1 shallot
Sea salt
4 medium zucchini
2 cups vegetable stock or water
¼ teaspoon smoky Spanish paprika
1 bunch cilantro, rinsed
Pine nuts, roasted cherry tomatoes and lime wedges for serving (optional)
Put the olive oil in a medium stock pot over medium heat. Peel and slice the shallot and add to the pot along with a pinch of sea salt. Let this cook until you can smell the shallot and it begins to become translucent, about 2 to 3 minutes.
Chop the zucchini into ½-inch discs, then quarter them. Put these into the pot with the shallot. Add the stock or water, the Spanish paprika, stir and cover. Cook until the zucchini pieces are soft, about 10 minutes.
Carefully pour this into your blender. Add cilantro, stems included, to the blender. Remove the filler cap from the lid and cover the lid with a dish towel so it doesn't splatter. Blend until smooth. Taste for seasonings. Chill completely.
Serve with a few pine nuts and roasted cherry tomatoes on top, plus a lime wedge for a squeeze of juice.
Ellise Pierce is the Cowgirl Chef and author of COWGIRL CHEF:
Texas Cooking with a French Accent (Running Press). Read her blog
(www.cowgirlchef.com), follow her on Twitter (@cowgirlchef) and Instagram
(cowgirlchef)