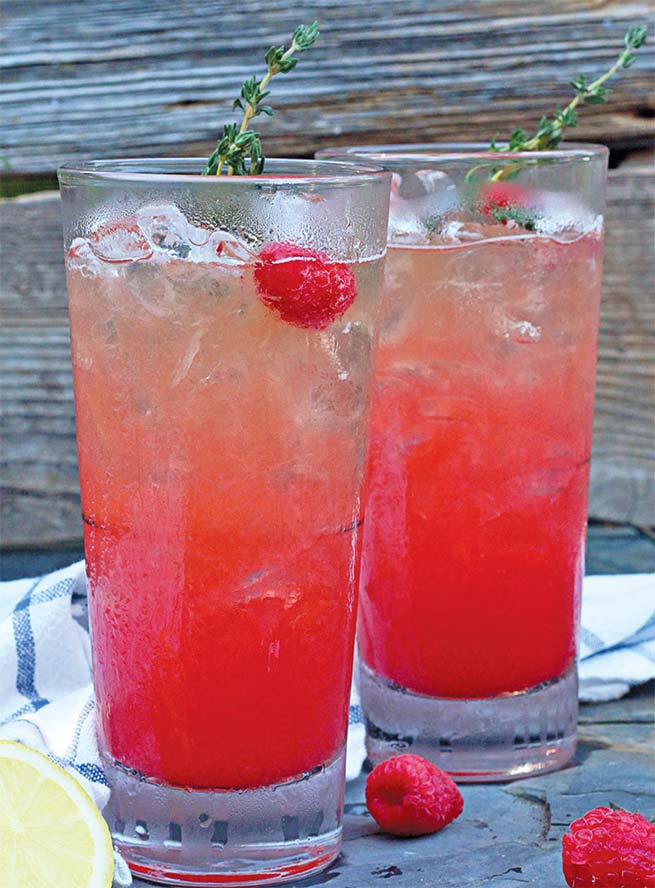 Sweet, tart raspberry liqueur melds with Belgian-style Witbier in this pretty summer cocktail. Witbier, a wheaty unfiltered ale, is produced by many breweries, including several local ones.
Makes 1 Cocktail
Prep Time: 5 minutes
1 ½ ounces raspberry liqueur
Juice from half a lemon
8 ounces Witbier
Sprig fresh thyme and a raspberry for garnish
In a highball glass (12 ounce), combine raspberry liqueur and lemon juice.
Fill the glass with ice and top off with beer.
Gently stir, and garnish with a sprig of thyme and a raspberry. Serve.
MEREDITH STEELE is a recipe developer, food writer, food photographer and author of InSockMonkeySlippers.com, an award winning family food blog celebrating creative and fresh foods. Her recipe development and photography company, MBS Recipe Development specializes in multimedia recipe development for commercial and small business who's clients include everyone from Ziploc® to small wineries. Meredith's work has been published online, in various print media, and has been nominated for the SAVEUR awards. She can also be found across the pond writing a monthly column for JamieOliver.com. When Meredith is not in the kitchen, she's roaming Dallas, Texas with her husband, curly-headed pixie of a daughter, and big floppy-eared dog.