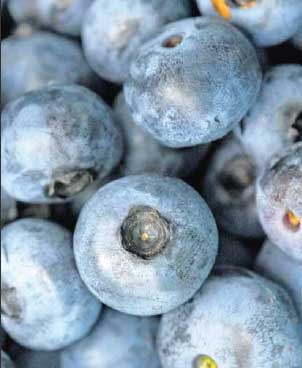 Recipe courtesy of Eva Greer of Greer Farm
1 cup blueberries, coarsely chopped
½ red bell pepper seeded and diced
2 tablespoons chopped cilantro
1 jalapeno pepper seeded and minced
2 green onions finely chopped both white and green parts
Juice of 1 lime
Salt and pepper to taste
Pinch of sugar
In a medium bowl, combine all the ingredients and mix well.
Refrigerate for at least 30 minutes before serving.
This will keep up to three days. Serve as an appetizer or as a condiment for fish, chicken or pork.
CHEF EVA GREER and husband Sid are the proprietors of Greer Farm, a unique rural retreat near Daingerfield. Guests can pick their own blueberries, blackberries, figs and plums and attend Chef Eva's monthly cooking classes. Four quaint log cottages are available for rent. For more information visit their website www.greerfarm.com.