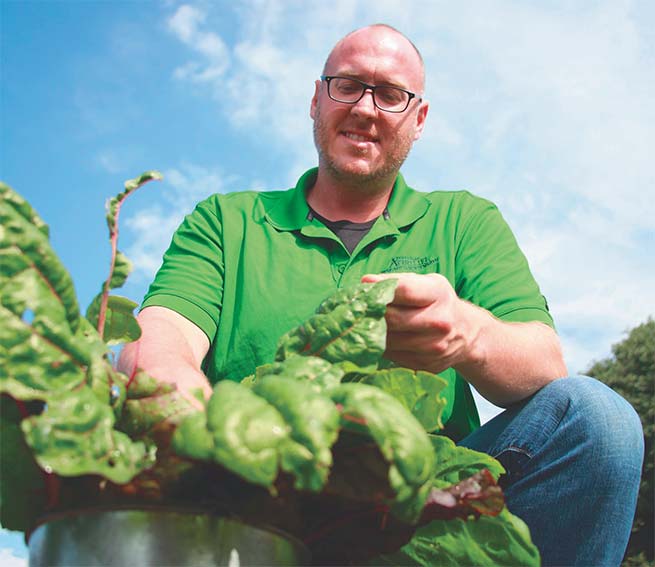 Growing food in North Texas can be challenging, if not downright difficult, even for the most experienced green thumb. Our gumbo clay soil is sticky and heavy. Our weather runs the gamut of extremes.
In 2018, the growing season between March 1st to July 25th was the driest on record. The summer, while not the hottest, was right up there, with 23 days over 100 degrees. And then last fall, it rained—and rained—and rained. The wettest fall in history brought fungal diseases and other challenges to the garden.
While almanacs, meteorologists and climate scientists all have their predictions, no one truly knows what 2019 will bring. What we do know is that our climate is destined for good years and bad, and along with that comes successes and failures in the garden.
YES, YOU CAN!
As someone who makes his living teaching folks to grow plants sustainably, I assure you that a flourishing garden is achievable in North Texas. All it takes is a little resiliency—in the garden AND in the gardener.
What follows are suggestions to help you prepare for whatever the seasons bring. The curious gardener can learn more about each topic from books, classes (see p. 21, Water University) and the experts at neighborhood garden shops. If you're new to gardening, start small—in containers perhaps—and then increase your square footage as your skills grow.
Now let's get our hands dirty. It's time to build an edible landscape resistant to our changing climate's unpredictable ways.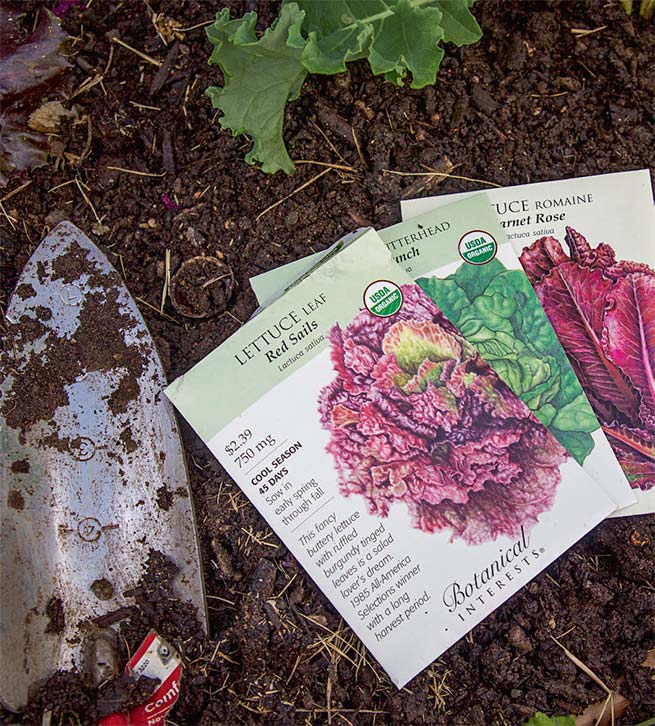 PREP WORK
First Amendment: Compost
Our native soil needs a little help. When preparing garden beds, successful gardeners add nutrient-rich organic compost—without a doubt the most effective soil amendment there is. Want healthier soil? Compost improves structure, plus adds beneficial microorganisms and nutrients. Want to transform gumbo soil? Compost helps release iron and lowers the soil's pH to a level that veggies prefer. In wet years, compost helps break up the soil and improves drainage. Want to bring down your water bill? Compost holds moisture in the root zone.
You can buy compost, but you don't have to. In proper ratios, spoiled fruit, vegetable peels and egg shells can be added to raked leaves, grass clippings and other yard "wastes," and with a little water, it can be turned into nature's Band-Aid. Finding the right mix is an art, but well worth the effort. Kitchen composting is good for the garden and for the environment, whether you dig traditional piles and bins or want to venture into vermi (worm) or bokashi (fermented) composting.
Begin by incorporating up to 4 inches of mature compost into your native soil, and then top-dress with a little more each season. Diversity in the Garden
You'll want to plant foods that you and your family like to eat, but don't forget to diversify. Growing a variety of fruits and vegetables ensures that you always have something to harvest. Diversity in the species, as well as in the varieties and cultivars, will help keep pests and disease from causing too much damage in any single year. Grow tried-and-true hybrid cultivars that have a track record in our area, as well as vigorous, delicious heirlooms that have been passed down from generation to generation.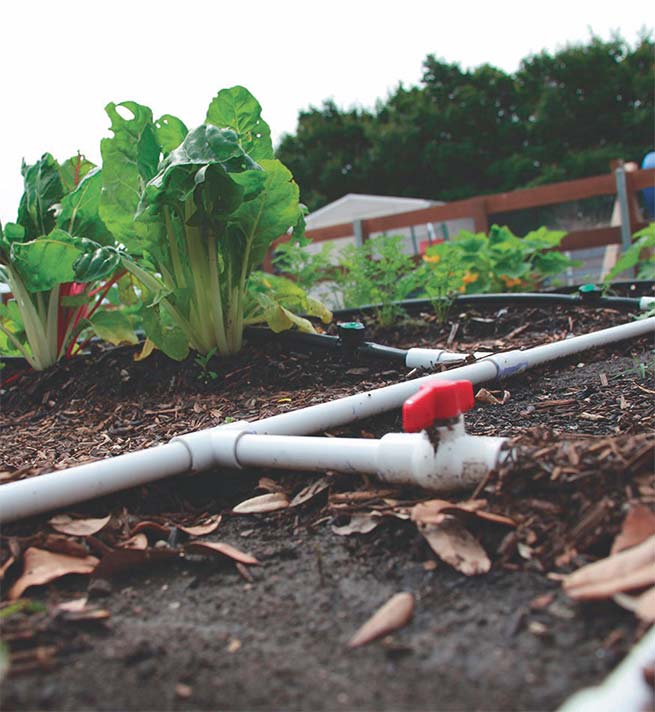 GARDEN MAINTENANCE
Mulch Ado About Something
As your vegetables pop up, so do the weedy invaders that compete for sunlight, water and nutrients. The easiest and most effective way to keep weeds at bay is to mulch. Put a 2-to-4-inch layer around your veggies to help smother young weeds and prevent new ones from taking hold. My favorite mulches for vegetables: leaves, straw (not hay) and pine needles.
A bonus—mulch helps control moisture. On hot, dry days, it keeps water from evaporating and prevents run-off. On wet days, it provides a barrier against excess water, whether from a rain event or an overzealous sprinkler. Mulch is the perfect infiltration system, allowing water to sink into the soil slowly. Just as your thirsty plants like it.
H2knOw How to Water Better
Speaking of water, one of the most limiting factors to success in the garden is getting enough water to your plants, especially when it's hot, dry and windy. (Sound familiar?) If you water too much or too fast, it just runs off the soil.
The solution? Soaker hoses or drip irrigation (see below). Both deliver the water closer to the ground, so less evaporates and more is absorbed. And both make watering more convenient. Paired with inexpensive timers, these methods help assure that your plants stay hydrated.
Pro tip: If it has just rained or rain is in the two-day forecast, give your irrigation system a rest and let Mother Nature do the job.
"…. the best fertilizer is the gardener's shadow."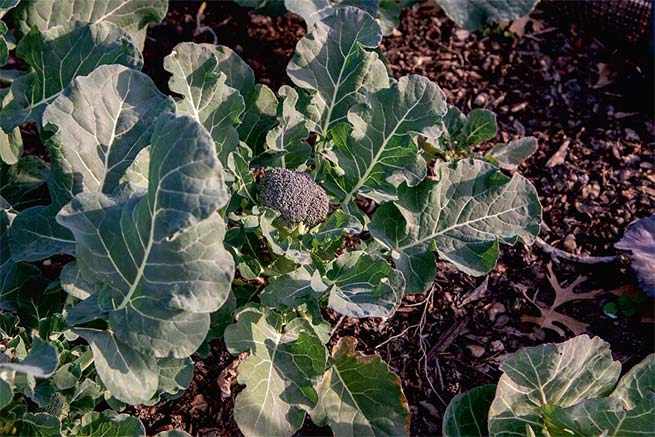 THE BEST FERTILIZER? THE SHADOW KNOWS
I've always loved the adage "the best fertilizer is the gardener's shadow." e time you spend in the garden—looking over your plants and tending to their issues—is the key to making a garden thrive. A watchful gardener will catch pest and disease issues early on, give wilted plants a little more water, and harvest those zucchini or okra before they bolt overnight.
And plants aren't the only ones that benet from the gardener's presence. We gardeners benet too by enjoying increased yields of healthy foods, fresh air and exercise, and the therapeutic mental boost a garden cultivates.
As you and your garden adapt to the everchanging curveballs Mother Nature throws our way, take solace in knowing that things will always "spring" back. Each season brings new opportunities and new avors.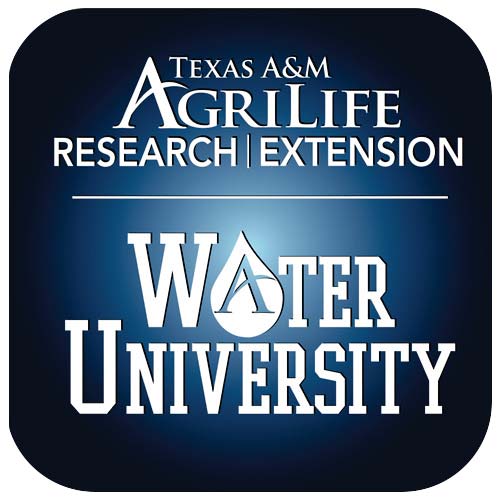 Water University is part of Texas A&M AgriLife, Texas' state agency focused on providing the most current research-based information about horticulture and agriculture. Water U offers a variety of FREE resources to help the public grow greener landscapes more sustainably. Water is one of our region's most precious resources, and we, the booming DFW population, must become more efficient with all of our resources, to protect our vibrant communities for generations to come. Learn how you can grow better by visiting WaterUniversity.tamu.edu. Download a free DIY gardening guide or sign up for one of over 20 free classes including Vegetable Gardening, Herbs, Edible Landscapes, Drip Irrigation, Composting and Rainwater Harvesting. wateruniversity.tamu.edu
Daniel Cunningham, Horticulturist with Texas A&M AgriLife's Water University program. His primary focus is a holistic approach to landscaping and food production systems. Cunningham specializes in Texas native plants and trees, vegetable gardening, edible landscaping, rainwater harvesting and is passionate about utilizing landscapes as habitat for benecial wildlife. For more gardening advice om Daniel, tune in to NBC DFW (Channel 5) on Sunday mornings or ask @TxPlantGuy on Facebook, Twitter or Instagram.