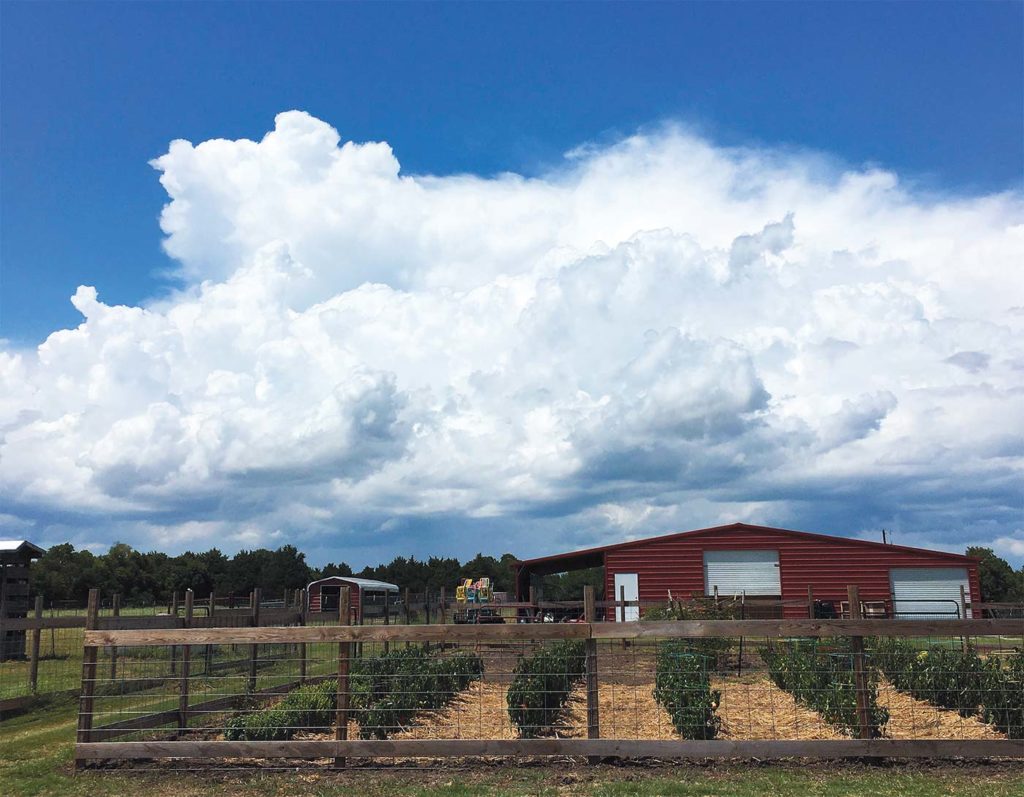 THESE LOCAL FAMILY FARMS OFFER BOUNTIFUL, SPRING AND SUMMER QUESTS
Some of my most cherished memories as a child (and as an adult for that matter) are rooted in picking and eating fresh produce on a working farm or garden, surrounded by friends and family. You might say these excursions as a child even helped "plant the seed" for my love of nature and farm-to-table cuisine.
Biting into a newly-picked fruit or vegetable just feet from the field is about more than that, though. The flavor of hand-harvested produce is superior at peak ripeness, but the holistic pick-your- own experience helps connect us with the farm and farmer, creating a visceral encounter that comforts the soul.
From an agritourism perspective, it's also mutually beneficial to the farmers, who see reduced labor and shipping costs and build relationships with customers who have a vested interest in their local farm—once they see the operation first-hand. It's also a great way to introduce children and adults alike to a part of our food system that they might not have experienced.
It's remarkable how many opportunities there are to visit pick-your- own farms in North Texas! We compiled the list below with some amazing family farming operations that make perfect day trips for North Texans.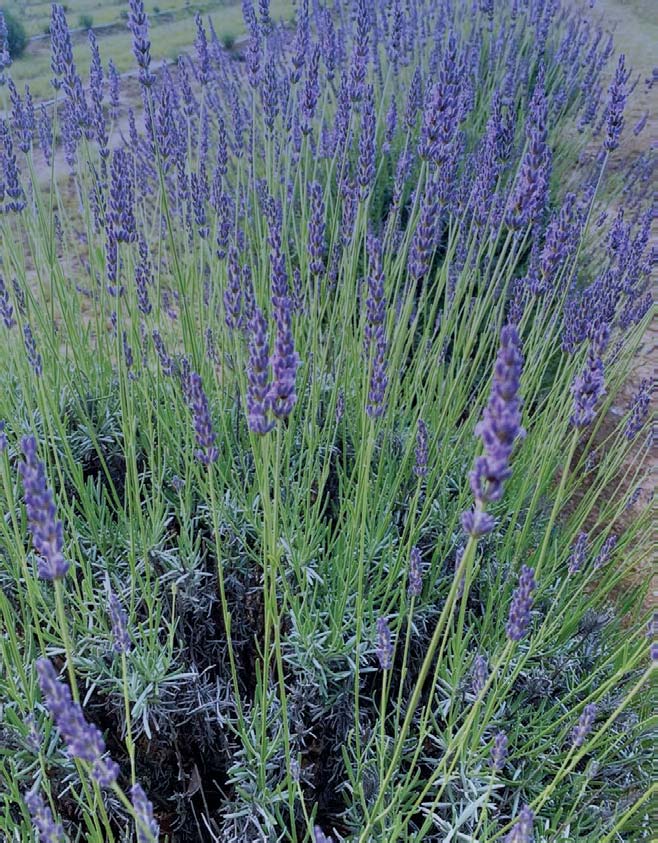 BEFORE YOU GO …
Check first; farming is unpredictable (to say the least!). Weather, pests and variable crowds often contribute to last-minute shifts in availability. Be sure to check websites and social media pages for the latest information on dates open for picking, product availability, and updates on weather closures. If a farm requires a reservation ahead of time, book well in advance.
EARLY BIRDS GET THE FIRST PICK
The best way to ensure a fruitful pluck is to get to your spot early. You'll likely avoid large crowds and enjoy picking in cooler temperatures. Visiting on weekdays rather than weekends is also a good idea when possible.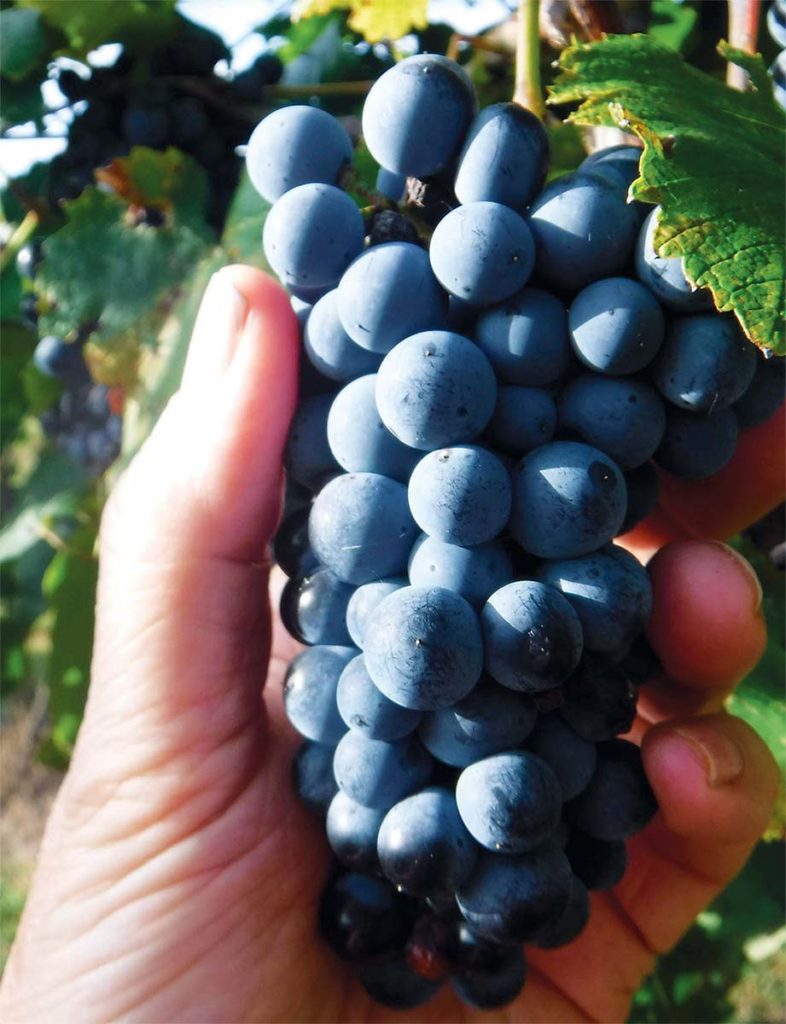 BE PREPARED
Wear a hat and bring hats for your kids! The Texas sun can be brutal.
Bring water and snacks. While some farms sell drinks and food, it's always best to bring your own … just in case.
Wear comfortable, close-toed shoes. (If it's rained recently, bring shoes or boots you don't mind getting dirty, plus an extra pair to change into.)
Bring sunscreen and bug spray.
Consider packing a cooler with ice to keep your harvest fresh on the way home.
Be Kind. Farmers are resilient folk; they have to be. Whether dealing with late freezes or heat waves, extreme drought or unpredictable pest outbreaks, they overcome many challenges to ensure their harvests are ready for you, There's also the unpredictability of how many pickers show up and when. A heavy crowd one day might mean the field needs a few days to recover. (Hence checking ahead of your journey.) Your patience and understanding go a long way to making the picking experience fun for the whole family.
GREER FARM
FARMERS EVA AND SID GREER
DAINGERFIELD, TX
This authentic working farm raises heirloom pigs, cattle, chickens and sheep, with an overarching goal of sustainability. As part of that mission, using organic practices, they also grow several varieties of blueberries and blackberries which are ripe for picking each June and July. Depending on the season, they might also have figs, plums, apples or pears from their family orchard and vegetables from the garden. During picking season they are open every day from 7:30am to 2pm. For an extended visit, they also have four log cabins that sit on their picturesque East Texas lake, nestled in the pines.
Tip: Call 903-452-9738 first for availability and visit greerfarm.com as well as their Facebook page @Greer-Farm for weekly updates.
ECHO SPRINGS BLUEBERRY FARM
FARMERS SCOTT ANDERSON AND PHYLLIS VASELENIUCK
MURCHISON, TX
With more than 75 acres of blueberries and 12 acres of blackberries (available for picking from May through July), this is the largest pick-your-own operation on this list. While not certified organic, Echo Springs uses only organic practices and is certified Kosher. Open 7 days a week, 7am to 4pm during picking season. For updates visit echospringsblueberryfarm.com, or follow on Facebook @echospringsblueberryfarm
Tip: Come during the week to skip the crowds. Bring a picnic lunch or enjoy a treat from the on-site bakery.
PURE LAND FARM
FARMERS MEGAN AND JACK NEUBAUER
MCKINNEY, TX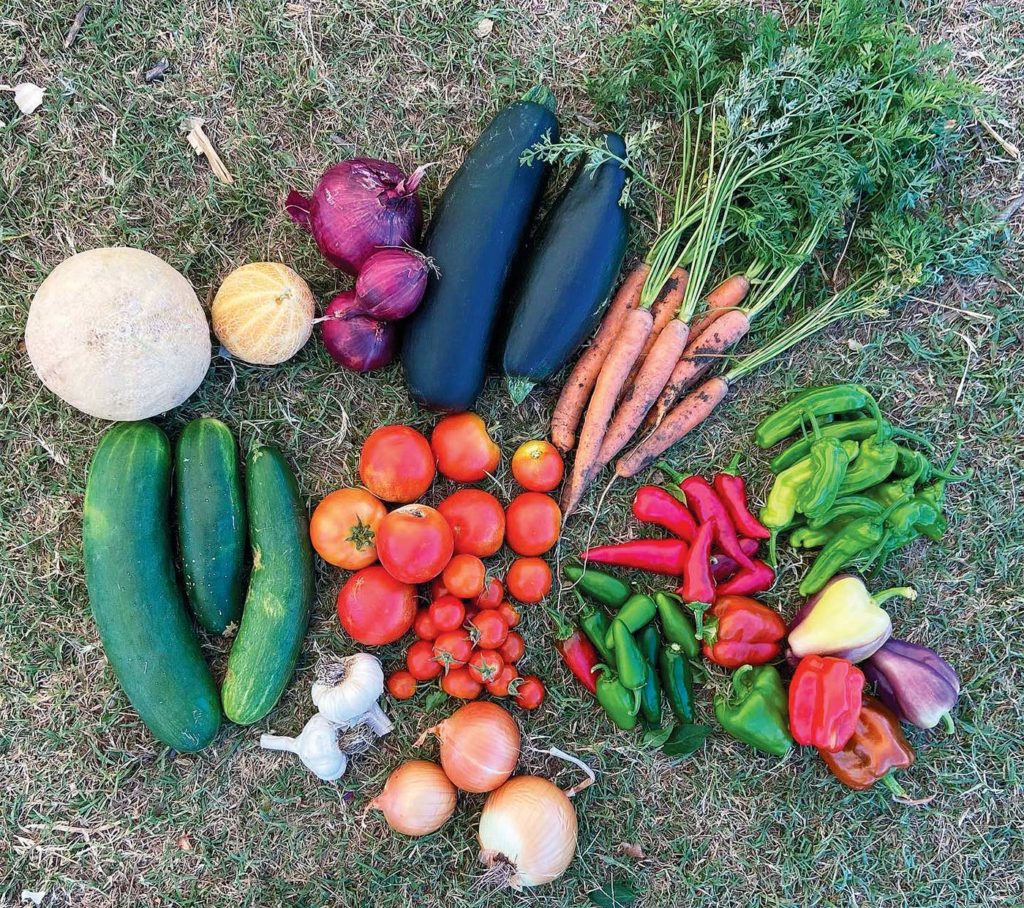 From mid-May through mid-July, pick carrots, beets, onions, garlic, cucumbers, peppers, squash, tomatoes, cantaloupe, and thornless blackberries— all grown without synthetic fertilizers or pesticides. Admission is $5 per person. Produce is weighed by individual crop with its own price per pound.
Tip: To control crowds and ensure daily availability, Pure Land requires that you book a picking spot on their website. Follow on Facebook and Instagram @PureLandFarm for updates!
LAVENDER RIDGE FARMS
FARMERS JANE DANE AND JERRY WARE
GAINESVILLE, TX
Cut-your-own lavender is available June and July (depending on weather) on Fridays, Saturdays and Sundays from 9am to 5pm. Admission is free and fresh-cut lavender is $8 a bunch. Try the lavender ice cream at the on-site café, take a relaxing stroll in their demonstration gardens, and shop for garden plants.
Tip: For updates, visit lavenderridgefarms.com and follow on Facebook @lavenderridgefarms
DEMASES FARM
FARMERS CHANCE, ROBERT, AND PAM DEMASES
BOYD, TX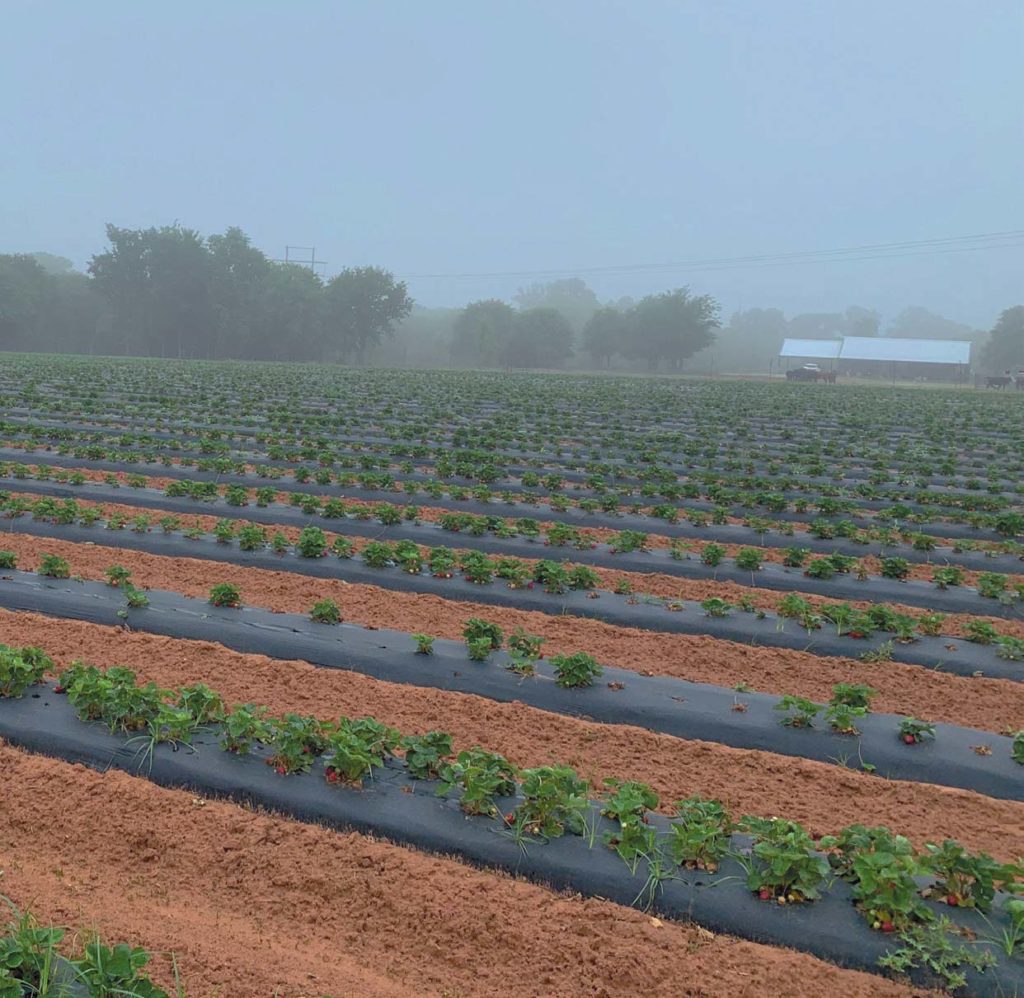 This 40-acre farming operation has been in the Demases family for four generations. Find pick-your-own strawberries most Wednesdays and Saturdays in April and May. Reusable strawberry picking buckets are $5 and berries are an additional $7 per pound. Also, visit the farm stand where crops such as kale, collards, mustard greens, turnips, beets, carrots, squash, tomatoes, potatoes, onions, peas, beans, watermelons, and cantaloupes are available seasonally.
Tip: Follow on Instagram and Facebook for weekly updates @Demases-Farm.
TRAVIS' VINEYARD
FARMER TRAVIS MORRIS
CLEBURNE, TX
Pick-your-own Black Spanish grapes ripen in the last days of July and are available through August. They are priced below wholesale at 65 cents per pound and grown without synthetic pesticides. An on-site crusher and destemmer is available at no additional charge for customers who wish to make jelly, wine or vinegar.
Tip: For weekly updates visit travisvineyard.com and follow on Facebook.
BLASE FAMILY FARM
FARMERS JILL AND CHRIS BLASE
ROCKWALL, TX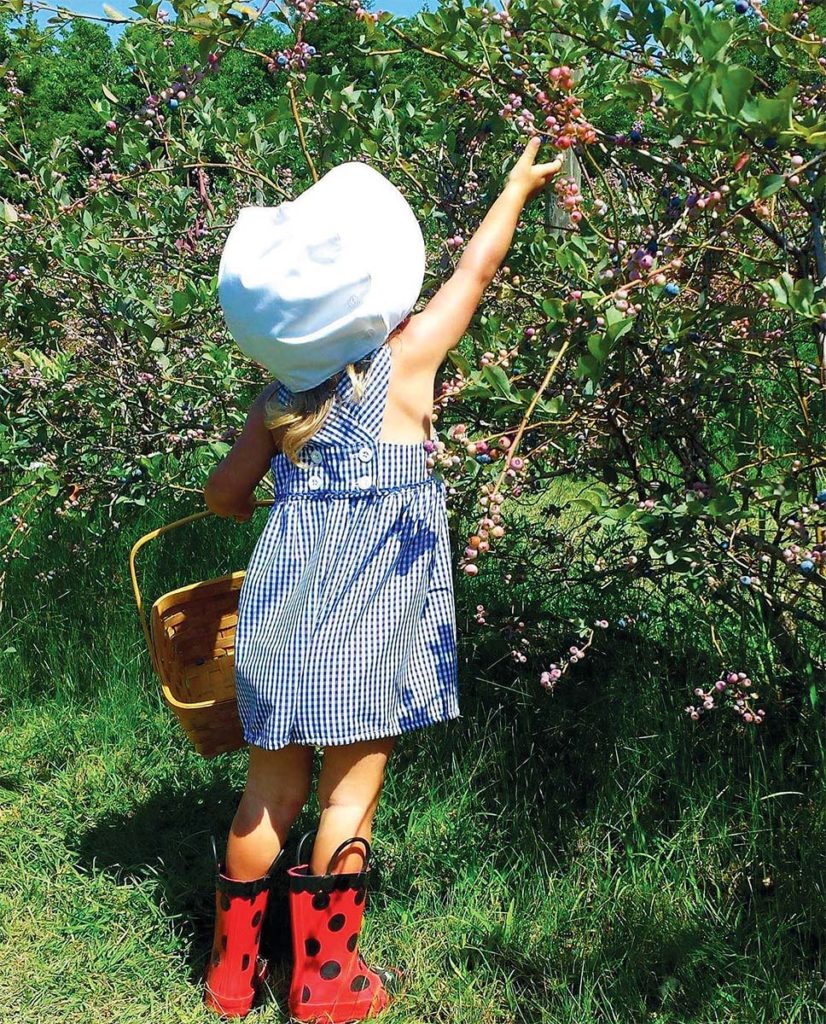 This urban farm has pick-your-own blueberries, typically available May through July, and a pumpkin patch in the fall. All are grown without synthetic pesticides. There is no entrance fee and blueberries are $7 per pound. Reservations should be made ahead of time on the website.
Tip: For updates follow @blasefamilyfarm on Instagram and Facebook or call (972) 777-3645.
PECAN CREEK STRAWBERRY FARM
FARMERS KYLIE AND CHRIS DEMASES
PILOT POINT, TX
Chris and Kylie are the son and daughter-in law of the other Demases on this list, growing strawberries on Kylie's grandmother's land, which has been in the family for over 100 years. The family-run farm is open Mondays, Wednesdays, and Saturdays in April and May for strawberry picking. Entry is free and picking buckets are $4, while picked strawberries run $7 a pound.
Tip: Check the "field status" before going to pick. Updates are posted to Instagram and Facebook @PecanCreekStrawberryFarm or call to confirm at 940-305-4325.
FIELDSONG FARM
FARMERS STEPHANIE AND RICHARD SCHERTZ
LUCAS, TX
In April and May, Fieldsong typically offers organically grown edible flowers, green onions, radishes, beets and carrots for picking, as well as picture-perfect blackberries in June. Summer and fall bring a bounty of slicer tomatoes, a medley of cherry and grape tomatoes, bell peppers, sweet peppers, hot peppers, squash, cucumbers, mini watermelons, green beans, and more flowers, both cut and edible. Cost to enter is $5 per person and produce is sold by the pound.
Tip: Reservations are REQUIRED, with entry fees paid in advance. Make reservations through the "contact us" button on the website. Check for updates on Facebook and Instagram @fieldsongfarm.
ONEAL BERRY FARM
FARMER ELIZABETH AND CHRISTOPHER ONEAL
ROYSE CITY. TX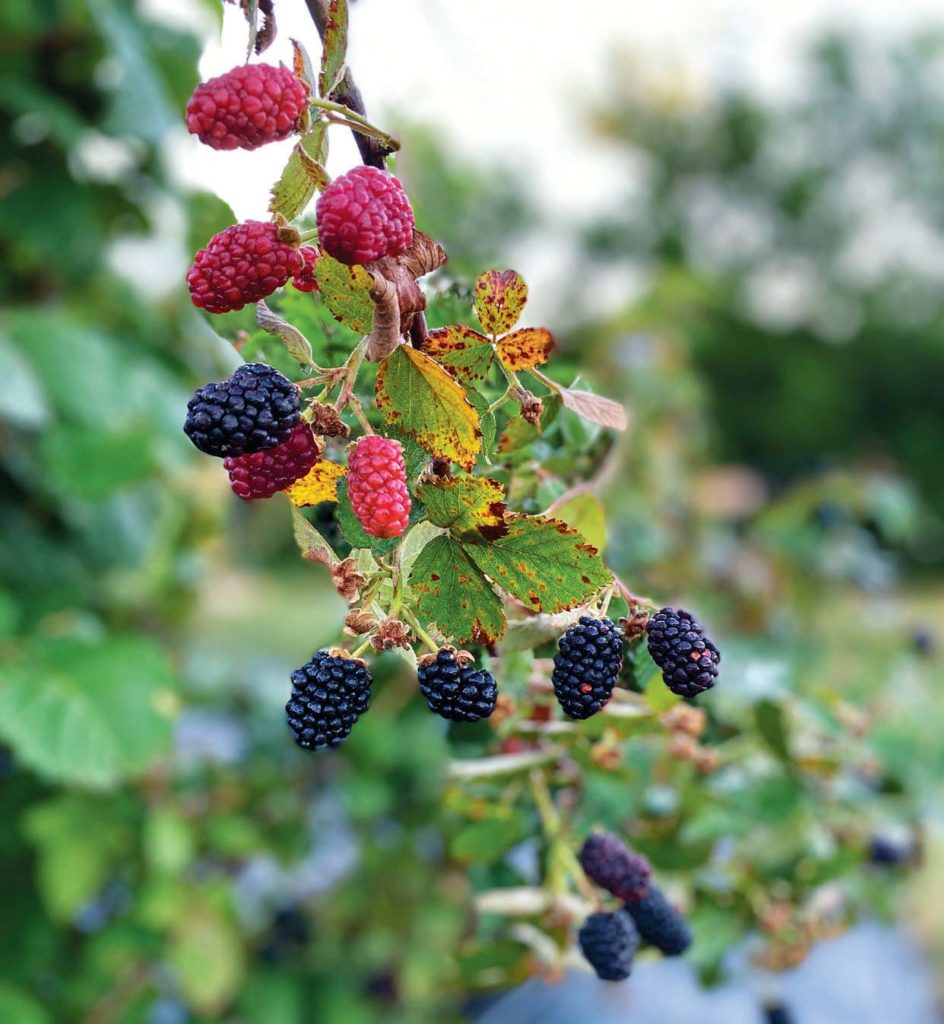 The Oneals have blackberries available for picking from mid-May through the first week of July in addition to limited numbers of tomatoes, onions and squash when in season. There is no entrance fee and blackberries are priced at $6 a pound. During picking season, the farm is open daily from 8am to 12pm.
Tip: The Oneals recommend that customers always check their website or Facebook page @OnealBerryFarm.
BLACKLAND BERRY FARM
FARMERS JUSTIN, CAMERON, AND DAVID ORRICK
ROYSE CITY, TX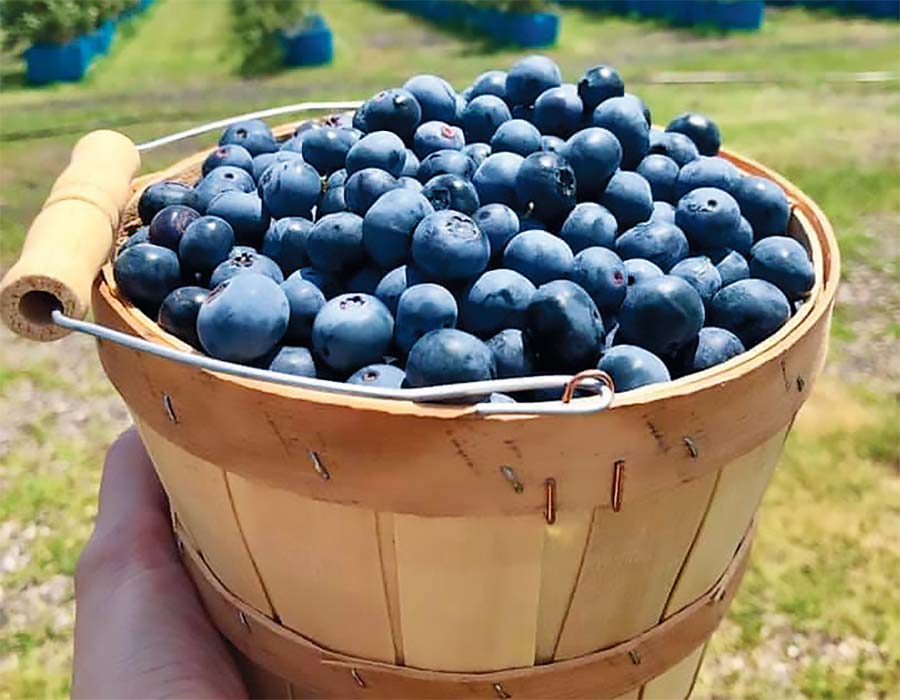 From mid-May through August the Orricks have blueberries and blackberries in addition to seasonal produce grown using organic farming techniques. They provide wooden quarter peck baskets that hold 3 quarts of berries for $20. You can purchase the basket itself for an additional $5. Hours vary depending on weather and fruit availability. They also have homemade shaved ice that uses their fresh fruit and cane sugar!
Tip: Updates on current hours and availability are made several times per week on their Facebook and Instagram pages.
@BlacklandBerryFarm
Daniel Cunningham, Horticulturist with Texas A&M AgriLife's Water University program. His primary focus is a holistic approach to landscaping and food production systems. Cunningham specializes in Texas native plants and trees, vegetable gardening, edible landscaping, rainwater harvesting and is passionate about utilizing landscapes as habitat for benecial wildlife. For more gardening advice om Daniel, tune in to NBC DFW (Channel 5) on Sunday mornings or ask @TxPlantGuy on Facebook, Twitter or Instagram.