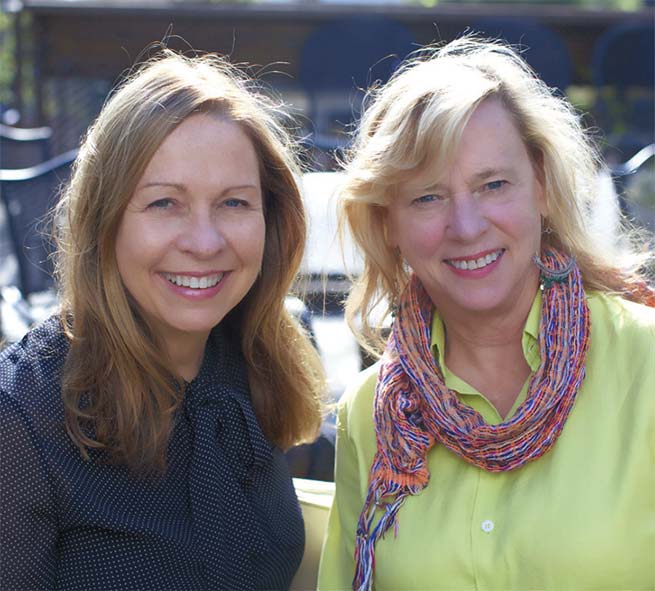 photo by Melinda Ortley
I'm writing this letter solo to you this issue. That's because my sister and editor, Terri Taylor, got her big break. That is, a bad break. She took a fall and broke her arm and shoulder. Ouch. By the time you read this, she'll be back in the editor's saddle. But for this issue, it was all hands on deck as we assembled a "village" to make up for her absence.
Of course no one can take Terri's place. But Kim Pierce, Sergio Salvador and Vivian Jones, plus stand-ins Sophia Dembling and Eve Hill-Agnus with a cameo by Teresa Rafidi, joined the whole team in doing yeoman's work to bring you this wonderful issue.
Kim had already assembled the 2017 Farmers Market Guide, which will also be available as a stand-alone brochure online. Did you know we've grown to 35 farmers markets?
Ellise Pierce's Simply Spring recipes—like Flatbread with Asparagus and Pistachio Lemon Cake with Strawberry Salsa—will put some "spring" in your step, as will the healthy cocktails (not an oxymoron) we've excerpted from some recent cookbooks like Forager's Cocktails.
The Edible Communities, mothership to Edible publications like this across the U.S. and Canada, celebrates its 15th anniversary this year, aft er a humble start in Ojai, Calif. Talk about an idea that resonated nationwide. At this milestone, Marion Nestle, professor and chronicler of food politics, takes up the question: Where do we go from here? Locally, June Naylor tells us about the way our own indefatigable Les Dames d'Escoffi er support women in food professions with scholarships and more.
For her farm romp this time, Kim ventured to Kemp, southeast of Dallas, to visit some true pioneers of North Texas' locavore movement, Mike and Debbie Sams at Full Quiver Farms. There, she met the next generation of Sams milkmen, who are taking over the cheese and pastured meats homestead.
And if you're ready to get out and dig in the dirt for your own garden, Marshall Hinsley tells us all about intercropping, where planting synergistic flowers and vegetables benefits crops, insects, soil—everything.
I don't know about you, but I'm ready to get outside and enjoy this bountiful season, when everything is green and new again. Fresh starts, all around!
Nanci
NANCI TAYLOR is a third generation Texan whose family came to the state in the 1800's to pursue cattle ranching and Texas has remained her home. She was born in San Antonio, but ended up in North Texas where she nurtured her Texas roots while attending college and raising two sons in Dallas. Proudly following in her parent's footsteps, Nanci plants and harvests the bounty of her own backyard garden in Old East Dallas. She keeps a busy calendar attending local food and ecology events, and on weekends she spends her time visiting with growers and food artisans at farms, shops and farmers markets around North Texas.