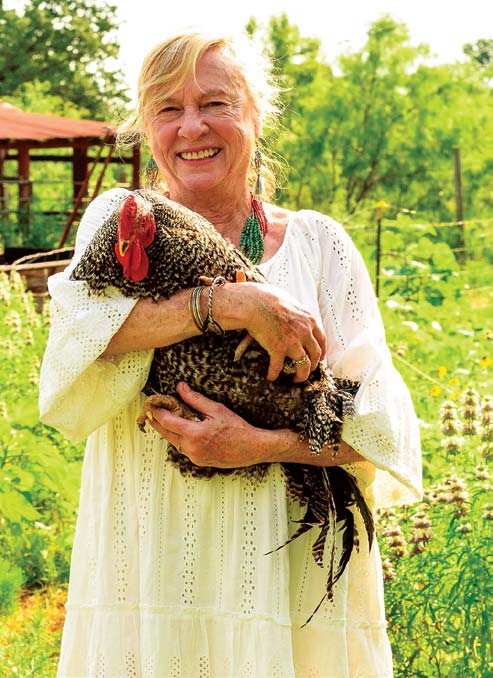 As the weather cools, the local food scene continues to sizzle with farm-to-table dinners and events throughout DFW. We try to keep our web event calendar updated, so check it often—EdibleDFW.com/events.
Every year, the nearly 120-year-old H-E-B stores continue to showcase the best of Texas food producers, and we'd like to introduce you to a couple local winners of the Quest for Texas Best competition. The McDowell family took 3rd prize this year for their organic, farmstead Armagh Creamery yogurt, which they produce in Dublin, Texas. Cletis and Michelle Escobar and their family from Waxahachie placed in 2014 with their Four Escobars barbeque sauces, which dazzle the taste buds with raspberry, spicy, and original flavors and a honey flavor using local Waxahachie honey.
We wrote about Jennifer Taylor of Old Quail Run Farm in Sherman in our Fall 2021 issue and shared some of her recipes. Now she's come out with a cookbook, and we're featuring four appetizing bites perfect for get-togethers. Jennifer hosts dinners at Old Quail Run Farm, always bringing country music to the table.
Melinda Ortley visits two bison ranches in Northeast Texas and delves into the resurgence of these magnificent animals in our state. It's an inspiring story of reconnecting to native roots and bringing that spirit into modern-day life. We're loving Melinda's images of the herds, and are grateful for the work of Chris and Theda Pogue of GP Ranch.
Terri Taylor tells the story of the Barreiro family and their quaint tearoom, nestled in the Bishop Arts District that has changed since Cris began selling her cakes. Now her son Andrés has expanded the menu at the cozy cottage, which photographer Teresa Rafidi captures beautifully.
The perfect time to plant bare-root fruit trees is from December into January in Texas. Our writer Daniel Cunningham, along with Ed and Rachel Donnelly of Bob Wells Nursery in Mineola, gives some tips on how to be successful when planting fruit trees.
Celebrating the growing zero-proof lifestyle, we offer two fun and fabulous holiday drinks from the team at Stafford House Provisions in Denison. Cheers!
Winter is always one of our favorite issues of the year where we highlight our annual Catering and Gift Guides. We hope you enjoy this tasty and vibrant issue as you celebrate both over the holidays and into the New Year. Our talented (and humble) team wishes you the very best as this year wraps up and we move into expanded possibilities in 2024.
Nanci Taylor, Publisher
NANCI TAYLOR is a third generation Texan whose family came to the state in the 1800's to pursue cattle ranching and Texas has remained her home. She was born in San Antonio, but ended up in North Texas where she nurtured her Texas roots while attending college and raising two sons in Dallas. Proudly following in her parent's footsteps, Nanci plants and harvests the bounty of her own backyard garden in Old East Dallas. She keeps a busy calendar attending local food and ecology events, and on weekends she spends her time visiting with growers and food artisans at farms, shops and farmers markets around North Texas.