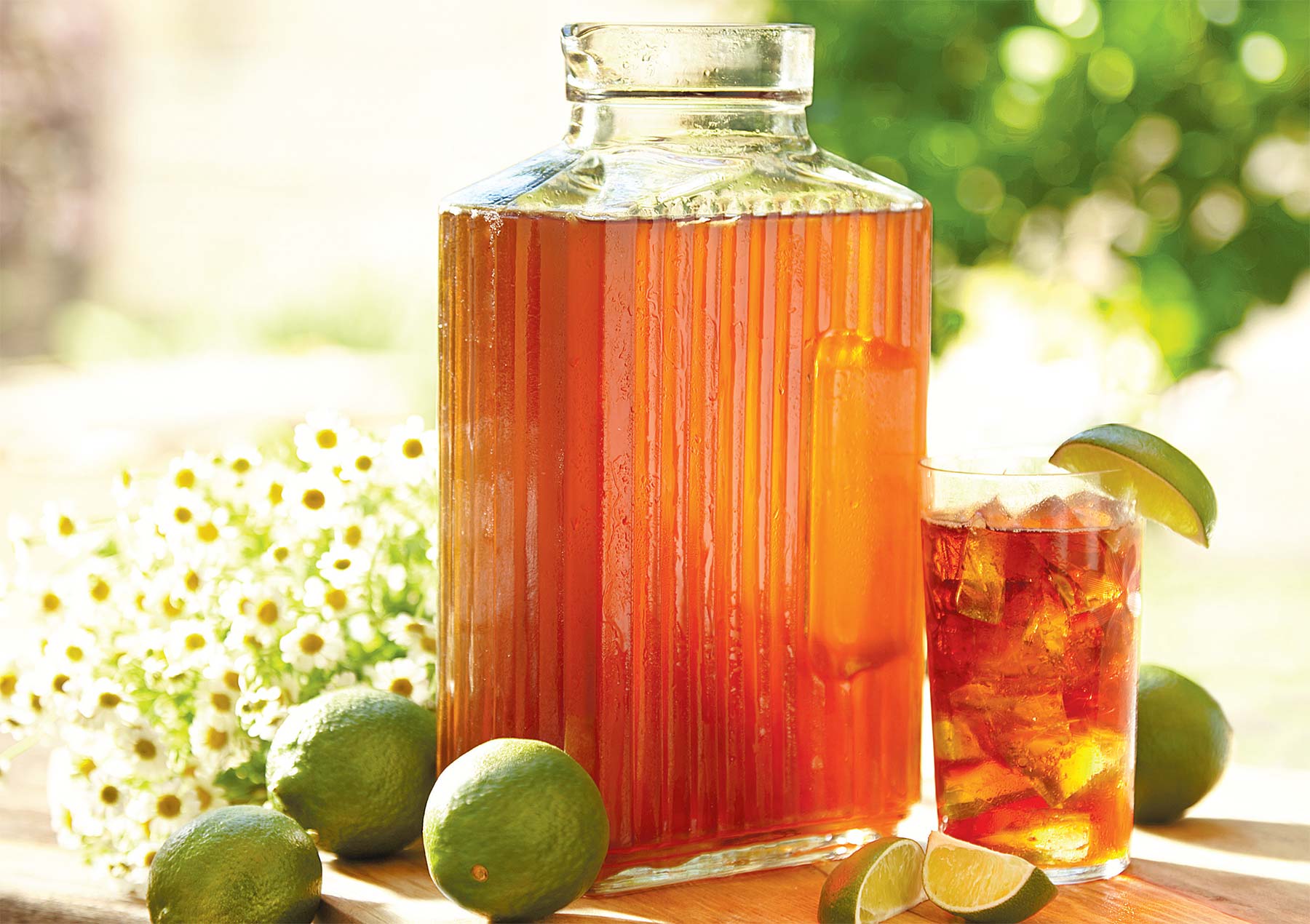 It's hard to believe that the juice of just one lime can make all the diffrence in a pitcher of sweet tea. But try this and you'll see why it is the signature beverage of College Mound Decoration Day. The key is to make the tea strong so that when poured over ice, it dilutes to just the right strength.
Makes 10 servings
5 cups strong, hot tea
1¼ cups sugar
Juice of 1 lime
5 cups cool water
Brew tea according to package directions.
Place hot tea in 2½-quart pitcher.
Add sugar and stir until sugar dissolves. Add lime juice and 5 cups cool water.
Pour over ice in glasses to serve.
Dotty Griffith is the author of THE TEXAS HOLIDAY COOKBOOK - Second Edition ©2013, Taylor Trade Publishing.