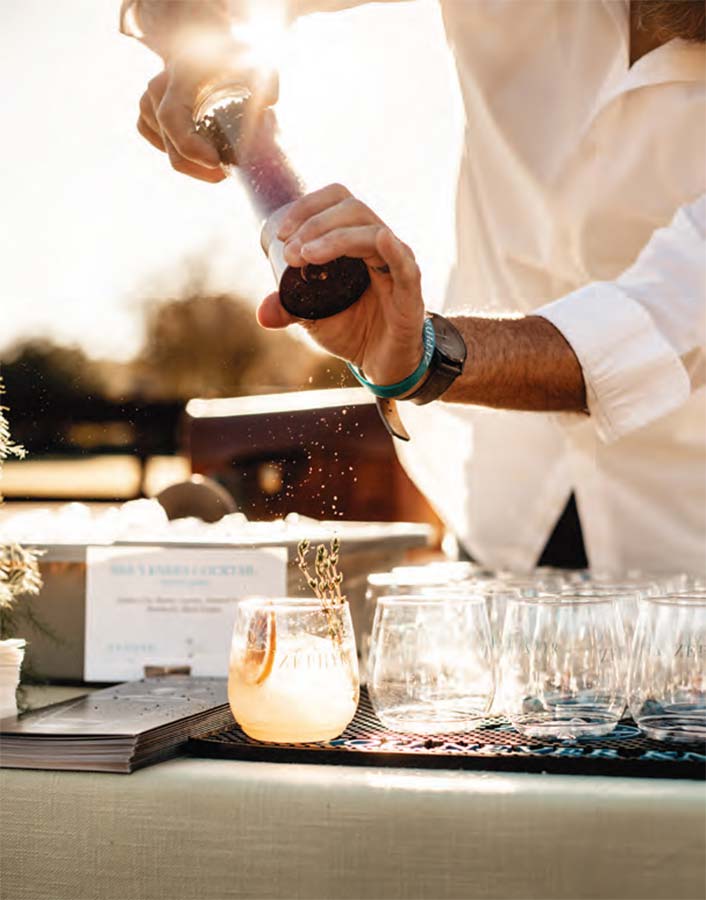 Gala in the Garden
Last October, The Seed Project Foundation hosted its annual Gala in the Garden at Waterboy Farms. Trevor Landry, Brand Ambassador for Zephyr Gin, set up a gin bar in the garden and served his take on the classic Bee's Knees cocktail. We've served it as our standard Bee's Knees at Harvest ever since!
Makes one cocktail
1 ½ ounces Zephyr Gin or gin of your choice, infused with a pint or more of fresh strawberries (recipe here)
½ ounce fresh lemon juice
½ ounce Honey Syrup (1:1 honey to water)
Seasonal herbs added to honey syrup and/or as garnish (thyme & tarragon give a nice fl vor)
Garnish with sprinkle of salt and black pepper
Mix all ingredients in a cocktail shaker with ice and shake until well chilled. Strain into a glass and garnish with seasonal herbs. Adjust to taste as desired.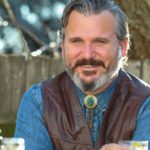 Toby Thomason is General Manager of Harvest Seasonal Kitchen and Board Member of The Seed Project Foundation