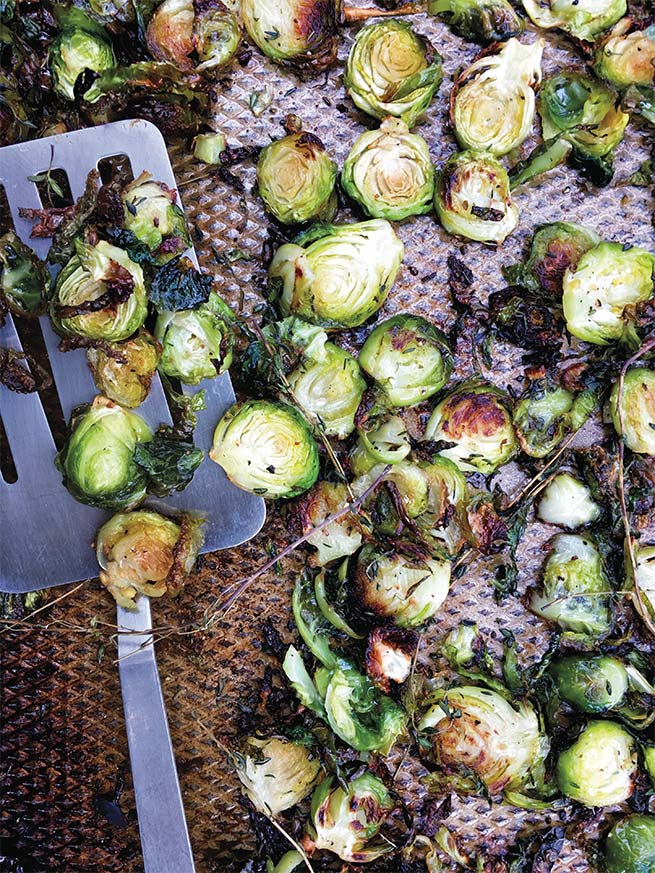 Photography by Ellise Pierce
Makes 4 servings
1 pound Brussels sprouts
1 teaspoon fresh thyme leaves, plus extra for serving
3 tablespoons olive oil
Salt and pepper to taste
¼ cup toasted and chopped walnuts for serving
¼ cup feta crumbles for serving
Preheat the oven to 450°F.
Slice the Brussels sprouts into thin discs and toss onto a large baking sheet with the fresh thyme, olive oil, and salt and pepper to taste. Cook for 20 minutes, turning once, or until browned on both sides.
Put the roasted Brussels sprouts in a bowl. Sprinkle with walnuts, feta and more fresh thyme and serve.
Ellise Pierce is the Cowgirl Chef and author of COWGIRL CHEF:
Texas Cooking with a French Accent (Running Press). Read her blog
(www.cowgirlchef.com), follow her on Twitter (@cowgirlchef) and Instagram
(cowgirlchef)