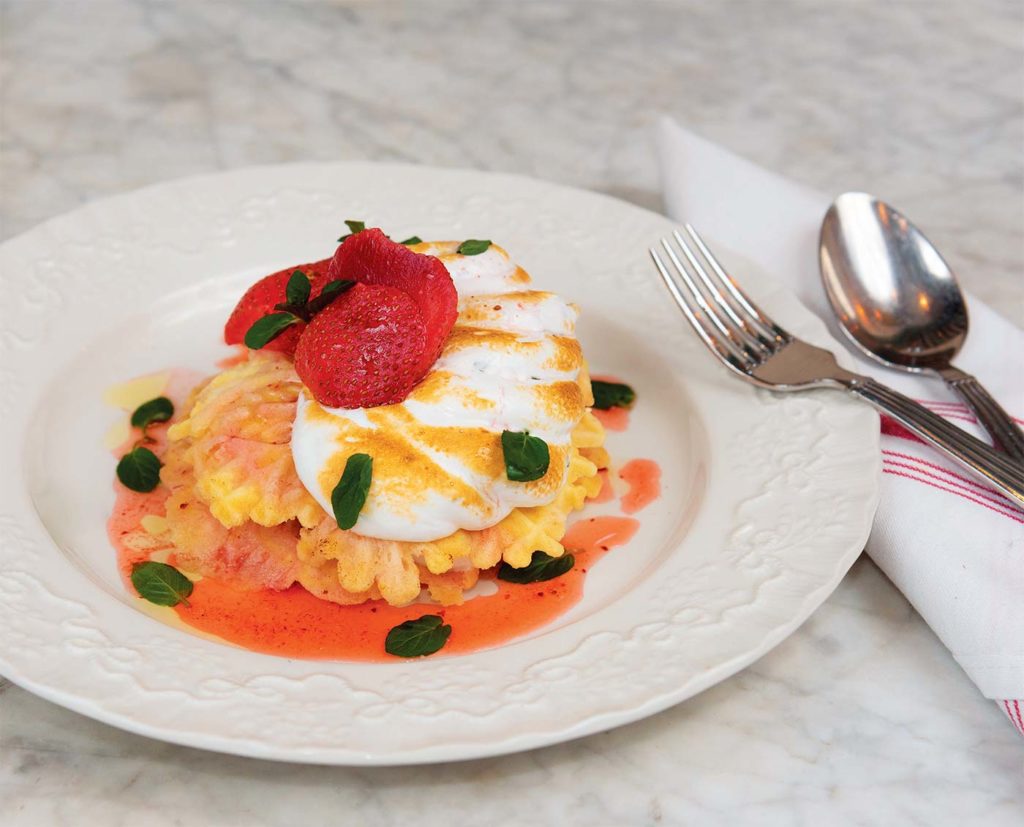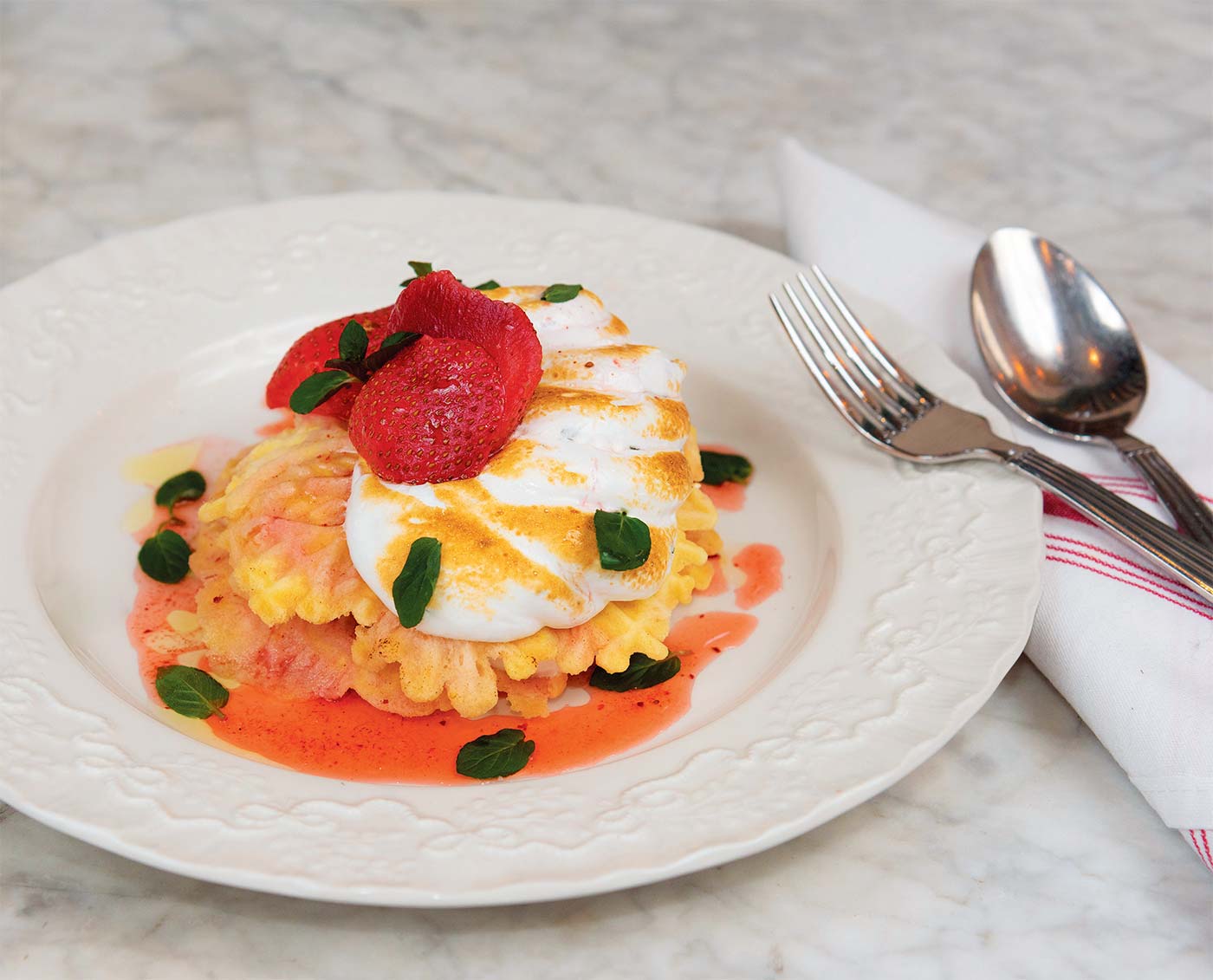 Yields 50 cookies
1 cup sugar
¾ cup melted butter
4 eggs
1 tablespoon almond extract
2 teaspoons baking powder
Zest of one orange and one lemon
2 cups all purpose flour
Method: In a stand mixer or hand-held mixer, mix melted butter and sugar until sugar is dissolved. Add all remaining ingredients except the flour and mix until fully incorporated. On low speed, gradually add flour until batter is smooth. Chill 20 minutes. Heat and coat a pizzelle iron with nonstick spray. Bake each batch for 30 seconds, checking for golden brown color.
For compressed strawberries: Place 1 pint strawberries (cut bite-size), ¼ cup sugar and 1 pinch salt in vacuum sealer (if possible, or simply macerate).
For strawberry top vinegar: Place tops from strawberries (saved from above), 1 pinch sugar, and distilled vinegar to cover into a sealable jar (ex. canning jar) and boil for 12 minutes. Remove and store in cool dry place.
For mint meringue: In a double boiler setup, add 2 cups sugar and whites from 8 eggs to bowl and whisk until they reach 180°F and sugar is dissolved. Pour into stand mixer and mix on high speed for 8 to 10 minutes or until stiff peaks form. Add ¼ teaspoon vanilla extract with mixer on low. Add ¼ cup chopped fresh mint and fold in by hand.
To serve: Top each pizzelle with the ingredients above and garnish with fresh mint.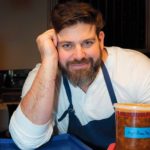 Chef Joel Orsini was born in Houston and trained at the Culinary Institute of America in the Hudson Valley. He was the creative mind behind the restaurant in Deep Ellum first known as Izkina and then Booty's; and now brings a seasonal no-waste ethos to Parigi in Dallas.