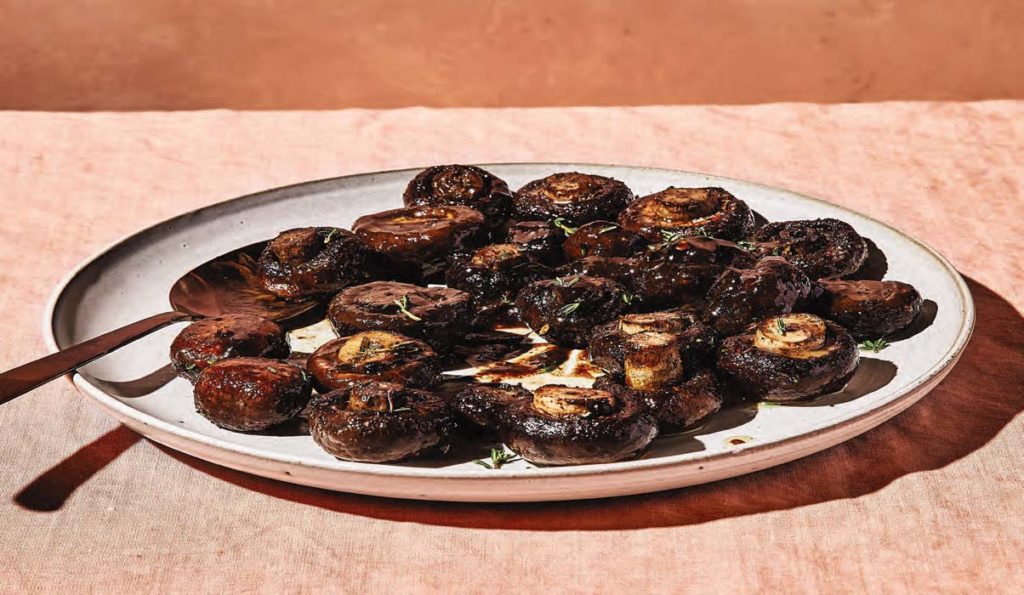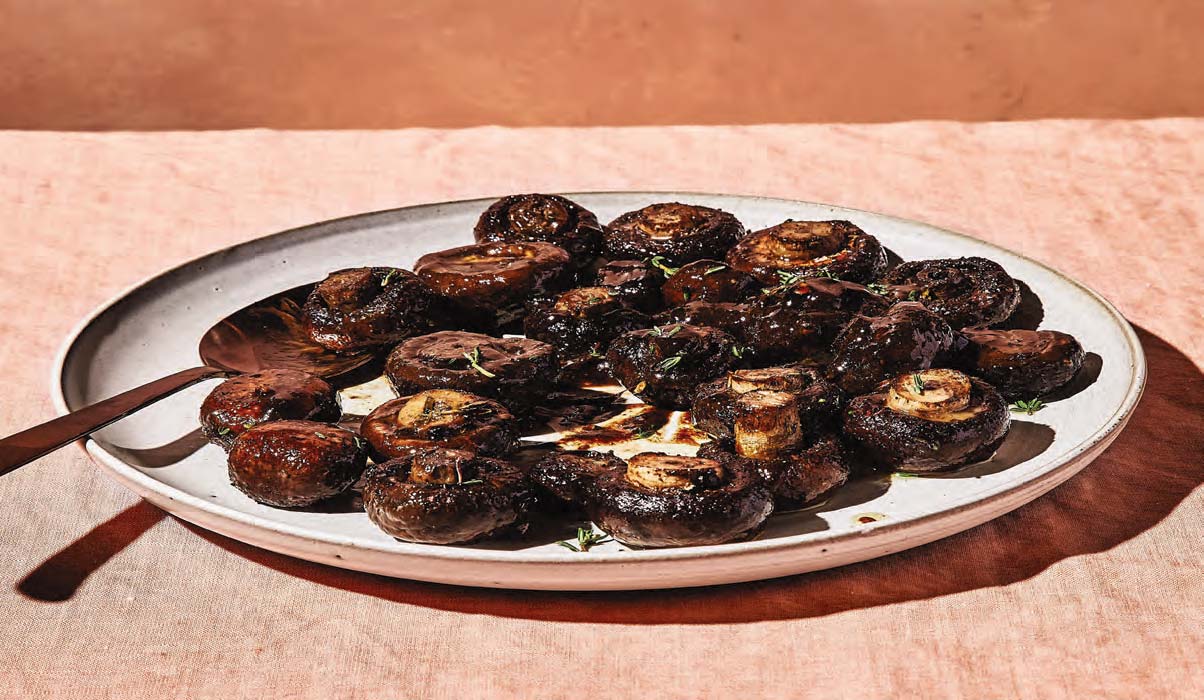 Makes 4 servings
Roasted mushrooms make for a juicy and delectable side dish for practically any meal! They're beautiful and super easy to make. The mushrooms practically create their own pan sauce while roasting in the oven; at the end of the cook time, I simply thicken the liquid with a slurry to create an almost gravy-like sauce for the mushrooms to soak in. It's an impressive side dish with minimum effort—ideal!
2 pounds whole baby bella mushrooms
¼ cup extra-virgin olive oil
½ teaspoon Dijon mustard
¼ cup balsamic vinegar
1 tablespoon fresh thyme leaves, plus more for serving
1 teaspoon garlic powder
1 teaspoon kosher salt
½ teaspoon freshly ground black pepper
1 teaspoon arrowroot flou
Flaky salt, for serving
PREHEAT the oven to 425°F. Arrange the mushrooms in a 9 × 13-inch baking dish.
IN a medium bowl, whisk together the olive oil, mustard, vinegar, thyme, garlic powder, salt, and pepper until well combined.
POUR the balsamic mixture over the mushrooms and toss until well combined. Spread the mushrooms in an even layer and roast until golden brown and tender, about 18 minutes.
REMOVE the pan from the oven and set the oven to a high broil.
IN a small bowl, whisk the arrowroot flour and 1 tablespoon water. Pour the arrowroot mixture over the mushrooms and toss to combine.
BROIL until the sauce has thickened and the mushrooms are slightly charred, watching carefully, 2 to 3 minutes.
SPRINKLE with flaky salt. If desired, garnish with fresh thyme leaves.
From The Comfortable Kitchen by Alex Snodgrass. Copyright © 2021 by Alex Snodgrass. Reprinted by permission of William Morrow, an imprint of HarperCollins Publishers.
Alex Snodgrass is the author of The Comfortable Kitchen (William Morrow Cookbooks). Read her blog (thedefineddish.com). Follow her on Twitter (@alxsnod) and Instagram (@thedefineddish).