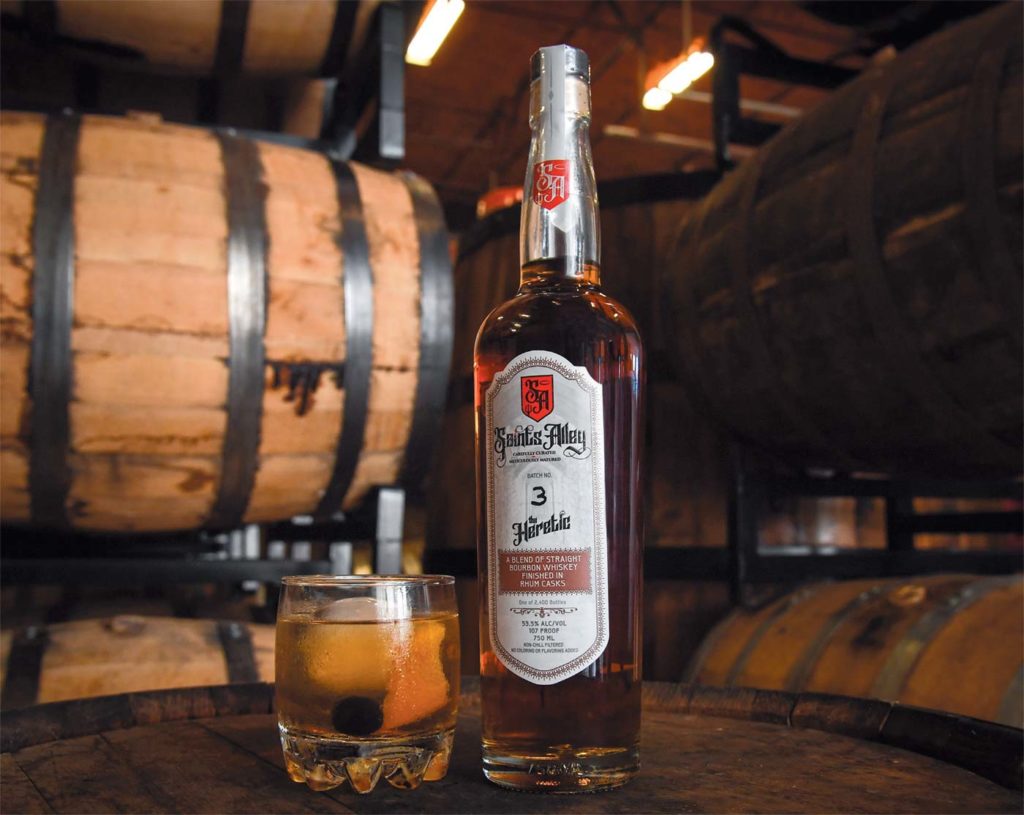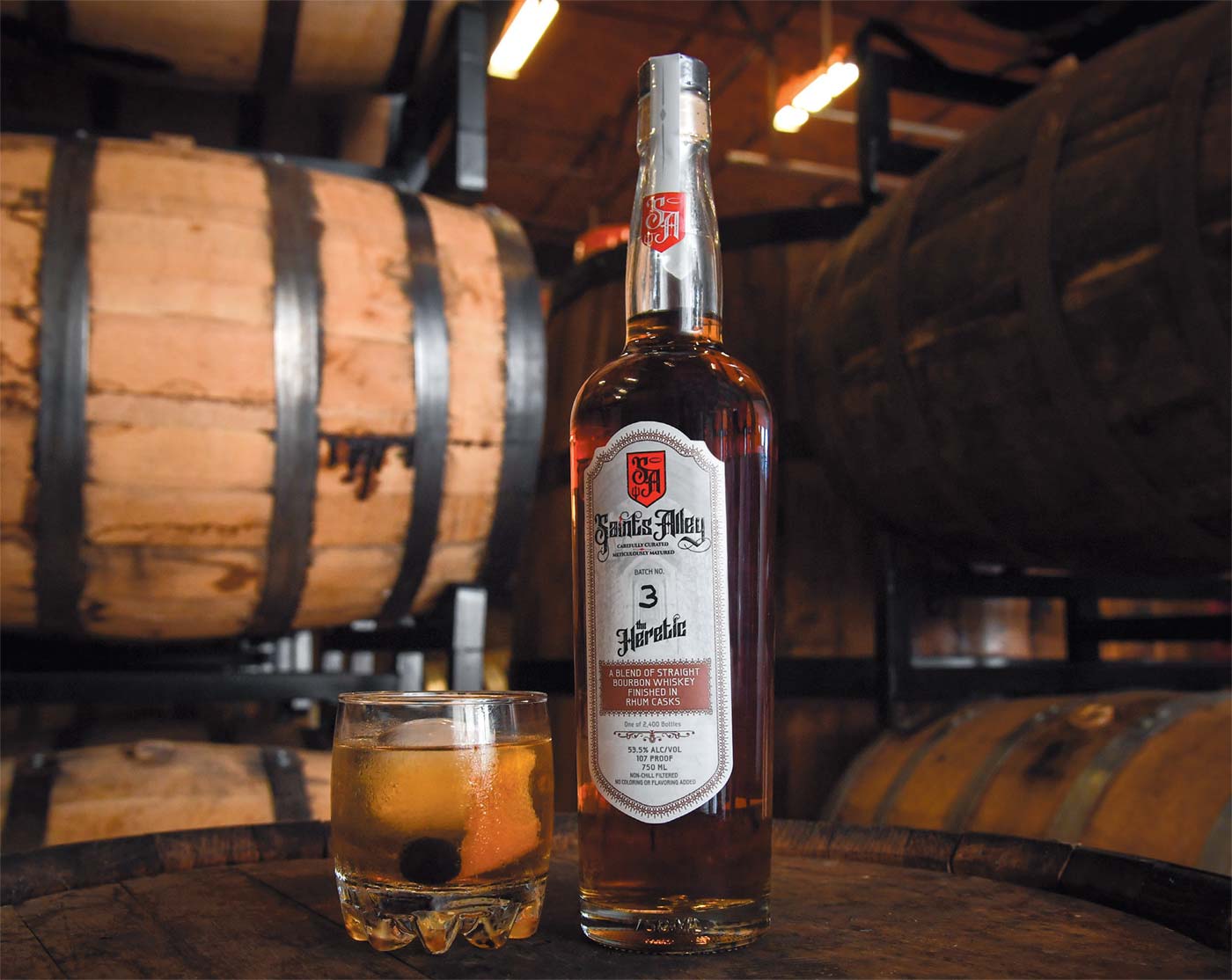 A small twist on the classic old fashioned using Saints Alley cask-finished bourbon. Saints Alley is the brainchild of Ironroot's Jonathan Likarish and Chris Trevino. Blending spirits and aging them like mad scientists, relying only on their palates and knowledge of maturation, the duo gives us unique and complex flavors that perfectly lend themselves to cocktails.
Saints Alley Bourbon
Cinnamon bitters
Pineapple simple syrup*
Orange peel and Luxardo cherry
Directions
In a rocks glass, pour 2 ¼ ounces of Saints Alley Bourbon, 2 dashes of cinnamon bitters, and ¾ ounce of pineapple simple syrup. Garnish with an orange peel and Luxardo cherry.
*Pineapple simple syrup: Bring equal parts sugar and water to a simmer on low heat. Once the sugar has dissolved, add 1 cup of fresh-cut pineapple. Turn off the heat and steep for about 30 minutes. Once steeped, strain out pineapple, turn heat back on, and reduce the contents by about half.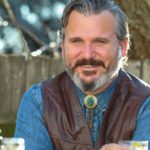 Toby Thomason is General Manager of Harvest Seasonal Kitchen and Board Member of The Seed Project Foundation