Photography by Christie Connell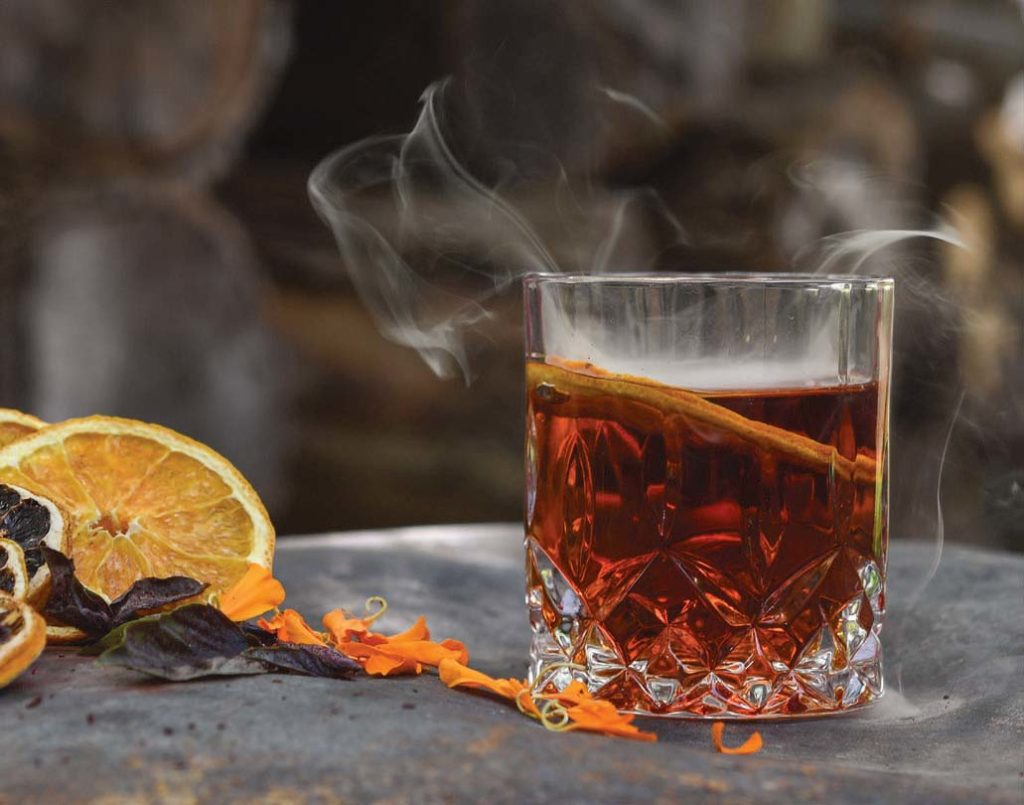 Named for the appropriate degree to wear flannel and start a fire in Texas.
Makes 1 cocktail
2 ounces Ironroot Promethean Bourbon Whiskey
3 dashes of Native Fig Bitters
1 ounce of Fig Leaf Simple Syrup
Dehydrated orange wheel
Clove
In a mixing glass, pour 2 ounces of Ironroot Promethean Bourbon, 1 ounce of Fig Leaf Simple Syrup, and 4 healthy dashes of Native Fig bitters. Add large broken ice pieces, stir clockwise until the mixing glass is cold to the touch. Strain into a rocks glass with a large ice cube and garnish with dehydrated orange wheel and one clove. Add a bit of smoke to the cocktail after it is stirred and serve.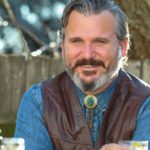 Toby Thomason is General Manager of Harvest Seasonal Kitchen and Board Member of The Seed Project Foundation