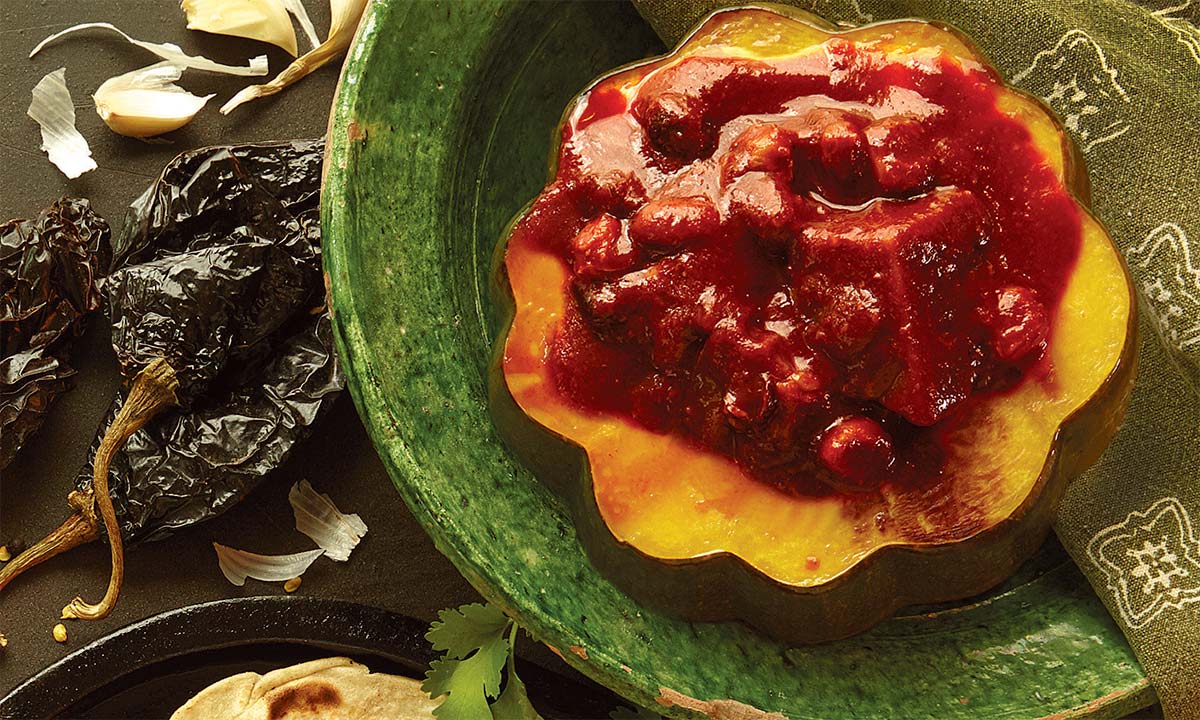 8 acorn squash
2 tablespoons olive oil
2 teaspoons salt
Preheat oven to 350°F. Rinse 8 acorn squash and trim stem ends to reveal hollow inside. Trim pointed end of each squash to provide an even flat surface for each "bowl" to rest on. Be careful not to cut through to the inside of the squash or chili will leak.
Scoop out seeds to form a bowl. Brush the insides of each squash with olive oil and season with salt. Place face down on a baking sheet and bake for 45 minutes, or until tender. Keep warm. Spoon chili into warm squash bowls and garnish as desired.
Dotty Griffith is the author of THE TEXAS HOLIDAY COOKBOOK - Second Edition ©2013, Taylor Trade Publishing.