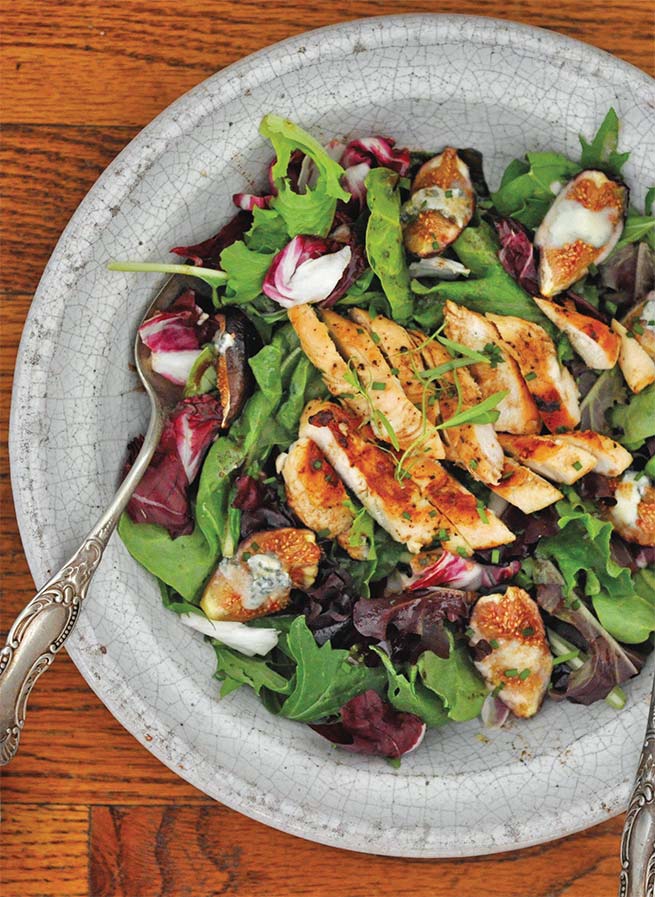 Recipes and Photography by Ellise Pierce
If you've lived in North Texas for any length of time, then you already know that fall here is basically summer 2.0. Great for those who love the heat. But even for those of us who don't, it means that some summer produce will just keep on going and, in some cases, yield another growing season, just as the first fall fruits and vegetables arrive.
This half-one-season, half-the-other used to drive me nuts. But now I look forward to this time of year, when you have to rely on what's available instead of what you'd like to see. Alongside summer tomatoes, fall pumpkins for Halloween and pies appear. Mountains of zucchini remain while the early arrival of winter squash varieties begins. Instead of wondering when I can turn the oven on and make a crumble with pears (my favorite fall fruit), I try to let the weather, rather than the calendar, lead the way.
In the spirit of acceptance, I rely on recipes that aren't quite fall and aren't quite summer, but something that embraces both in some way.
So instead of a crumble, I make a Pear Granita—great for warm days—and pair it with fallish Texas Pecan Shortbreads with a milk-chocolate drizzle. It might not make sense to everyone, but it did to me, each part representing some aspect of the season. If you can find Comice pears, all the better. They're the sweetest and most buttery of the pear varieties and worth every extra penny you'll spend on them.
The last of the figs, roasted, with melty Gorgonzola and tarragon chicken tenders strike the right notes with every bite. I heap this on top of mixed greens because I like having something light underneath it all.
Then, as the weather cools, I lean on salads with a bit more substance, like this Chopped Roasted Broccoli Salad, with crunchy pine nuts, sweet currants and chunks of feta. Or if I'm short on time—and who isn't?—I'll grate up a zucchini or two and make these Zucchini Pancakes. I always forget how fast these go together and how easy they are to eat—I "tested" my way through half a batch.
My technique for cooking this time of year is a no-rules approach: I push to get beyond what I think I should be making because it's officially fall, and instead think about what's available right now and what makes the most sense. I like the idea of combining seasonal ingredients, such as pears and pecans, and putting a dessert together in a new way, one that speaks to a sense of place—and the summer-disguised- as-fall days. In the meantime, I'll keep the thermostat on a cool 65 degrees. At least it'll feel like fall inside.
RECIPES
Tarragon Chicken with Figs and Gorgonzola
Chopped Roasted Broccoli Salad
Pear Granita with Texas Pecan Shortbread
Ellise Pierce is the Cowgirl Chef and author of COWGIRL CHEF:
Texas Cooking with a French Accent (Running Press). Read her blog
(www.cowgirlchef.com), follow her on Twitter (@cowgirlchef) and Instagram
(cowgirlchef)