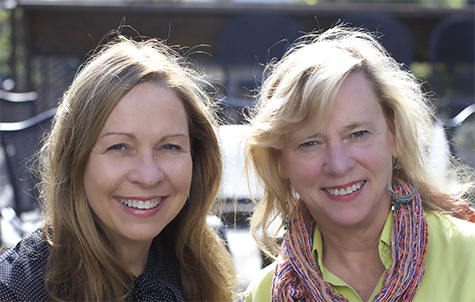 Finally—FALL!
Well, almost. As I write this, the little patch of garden that borders our front porch is panting through the infernal season's fire-breathing finale, which, of course, doesn't magically end on September 1.
A few of our hardiest plants—cucumbers, peppers, eggplant and basil—have flourished through the burn. Happy zinnias still thumb their leaves at the brutal sun. But very soon, mild-weather crops will join these stalwarts, and our community gardens and farmers markets will be revived with fresh pickings.
With the first big chill, we're eager to rush back to our kitchens, but busy schedules tempt us toward drive-thrus. In this issue, recipe developer and super mom Meredith Steele comes to the rescue with pages of kid-friendly, fall-inspired meals—as easy to make as they are delicious. Her seasonal still life with acorn squash and apples graces our cover.
Emerging from the summer torpor, we can head outdoors again. In our Notable Edibles section, get the scoop on four of the year's most anticipated food events, three to be held al fresco and one at the new, improved Dallas Farmers Market. Each is a benefit, with part or all of proceeds going to local farmers, the Dallas Farmers Market or Klyde Warren Park.
Explore Dallas' recharged Deep Ellum neighborhood with D.E. dweller Teresa Gubbins, who offers the latest buzz on this revitalized district. Besides Deep Ellum's wealth of eclectic eateries, watering holes, shops and loft s, a vibrant community garden is tucked in its midst.
Venture further afield with writer Pamela Walker to the Hill Country town of Junction and discover the Native American Seed company, where the Neiman family (formerly of Dallas) cultivates indigenous grasses and plants to fill the growing demand for natural, drought-resistant landscaping in Texas cities. Be an eco-tourist. Stay overnight in their lodgings and reacquaint yourself with our native flora and fauna.
Edible DFW tells the stories of people who are making a difference. Like olive growers Jim and Karen Henry who have led the charge in creating Texas' olive oil industry. Writer Ellen Sackets details the rise of a business that naysayers thought impossible. Mariana Greene brings us the story of John and Emily Ramos and their chicken-minding business, Urban Chicken Ranching. Kim Pierce tells us of the Bingham's, a long-time farming family, whose diversified list of endeavors now includes winemaking, and of Sam Roberts and Amy Johnson whose inventive Field to Meal delivery service is bringing ready-to-make seasonal meals to time-strapped families.
Writer Liz Goulding takes us to the Bonton neighborhood of South Dallas where amazing transformations are happening at Bonton Farms. Founder Daron Babcock and farm manager Patrick Wright are bringing healthy food to a forgotten neighborhood and building a lasting bridge over the Trinity. We challenge you to learn more about food deserts. In an area as plentiful as ours, everyone deserves access to nutritious options. No matter what the season.
As a kid, TERRI TAYLOR refused to eat her vegetables. Her veggie-phobia was cured in 1977 when she spent eight months working on farms in Norway and France. She studied journalism at UT-Austin and received a master's degree in liberal arts from SMU. Her short story "Virginia" can be found in Solamente en San Miguel, an anthology celebrating the magical Mexican town of San Miguel de Allende. She has written for Edible DFW since its inaugural issue in 2009. She became the magazine's editor in 2010 and is the editor of Edible Dallas & Fort Worth: The Cookbook.