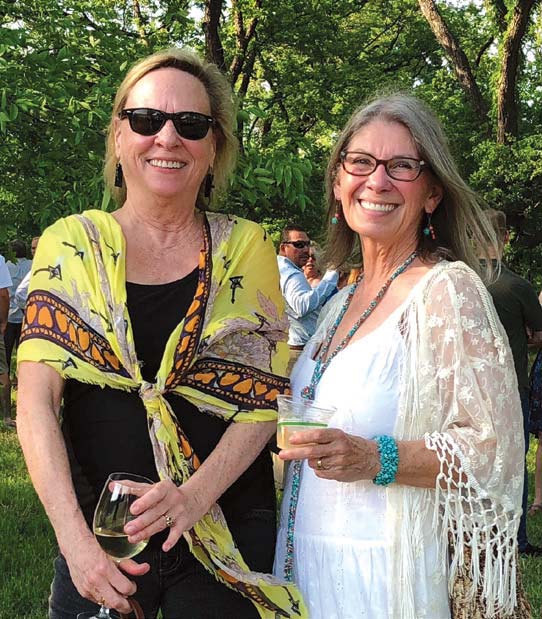 How did winter sneak in so stealthily? We were nearly caught off guard, and are grateful to our talented contributing writers, photographers and creative team who always bring the most interesting local stories, enticing photos and excellent recipes.
The winter issue of Edible Dallas & Fort Worth is a true adventure in growing. We start with two local farms—one a solo farmer and the other a nonprofit endeavor—each dedicated to nourishing those who don't have access to fresh food. Hilaire Baumgartner introduces us to Addie Baker and her Fort Worth Farm Company. Addie sells farm flowers and donates her produce to people who need it most. Farmer Tucker Nickols—with the help of many volunteers at McKinney Roots—grows, harvests and donates produce and eggs every week, with an ever-expanding yield. Food insecurity is literally a growing concern, and we're inspired by local farmers and all those who give, especially during uncertain times.
Warming our hearts is the "what-if " story of Aimee Atkinson-Dennis and her family's nutrition journey from farm to food truck to restaurant. Melinda Ortley beautifully captures their process, spotlighting all they grow at Gentlesoll Farm and serve at their restaurant, Lettuce Indulge. With fresh, aquaponically grown lettuces and grass-fed Wagyu beef, they are creating a legacy of better health for the community.
In "Growing Chefs," we visit Peja Krstic, chef-owner of Mot Hai Ba, and chef Logan Johnson, who incorporate home-grown microgreens, leafy greens and perpetual flowers into their menu. Johnson and partner Kehaulani Smith converted a spare bedroom in their high-rise downtown apartment into a unique urban farm. Writer Daniel Cunningham and photographer Teresa Rafidi capture how Urban Oasis Farms is a living demonstration of the viability of growing in a city.
Eager to get in the kitchen this season and mix up something delicious? Toby Thomason's seasonal cocktails have us smitten, as do the photos by Azure Photography. There's no doubt both "Deer Lease Whiskey" and homemade eggnog will be part of our holiday cheer. They'll join Gentlesoll Farm's recipes for a hearty meal with cast-iron cooking at the core. And the Dallas 24-Hour Club brings us a new cookbook (the perfect gift for foodies) featuring recipes from outstanding local chefs. We include two winter recipes from Chef Stephan Pyles and Chef Nikky Phinyawatana.
Within these pages, you'll also find great holiday gift ideas, the best spots for a memorable catered get-together, and a listing of coffee shops and roasters that come highly recommended by friends of Edible DFW. Additionally, local culinary writer and coffee nerd Eric Swayne guides us on a coffee crawl highlighting cultural and community connections with three local—and unique—coffee experiences. There's something special to love at each stop!
On a closing note, we have been very fortunate to include the late Dotty Griffith as a contributor to Edible DFW over the years. We've enjoyed her impactful stories and recipes and will truly miss the special touch she always added to our pages. Our thoughts are with her family. We will always remember and appreciate Dotty.
Here's to a memorable winter and holiday season!
Nancy and Maria