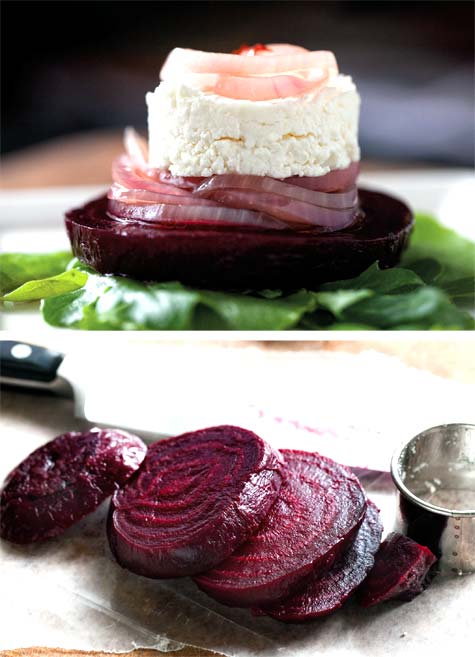 Photos by Kelly Yandell
The holidays can be a complex time, so much scurrying and planning. After giving Thanksgiving your all, consider simplifying your holiday menu. Some of the best seasonal vegetables shine with minimal fuss. And beef tenderloin, while elegant, is an easy dish to prepare. Save time and stress by choosing a simple menu.
RECIPES
ROASTED BEET & PICKLED RED ONION SALAD
SALT AND PEPPER BEEF TENDERLOIN
ROASTED CAULIFLOWER WITH FRESH HERB SAUCE
MUSHROOM, LEEK AND SPINACH SAUTÉ
KELLY YANDELL is a writer and photographer based in Dallas. She has contributed to Edible Dallas & Fort Worth since 2011. Her website (themeaningofpie.com) celebrates practical dishes and comfort foods, while her photography portfolio can be found at kellyyandell.com. Kelly is an attorney and is the vice president of the Advisory Board of Foodways Texas, an organization founded by scholars, chefs, journalists, restaurateurs, farmers, ranchers, and other citizens of the state of Texas who have made it their mission to preserve, promote and celebrate the diverse food cultures of Texas.