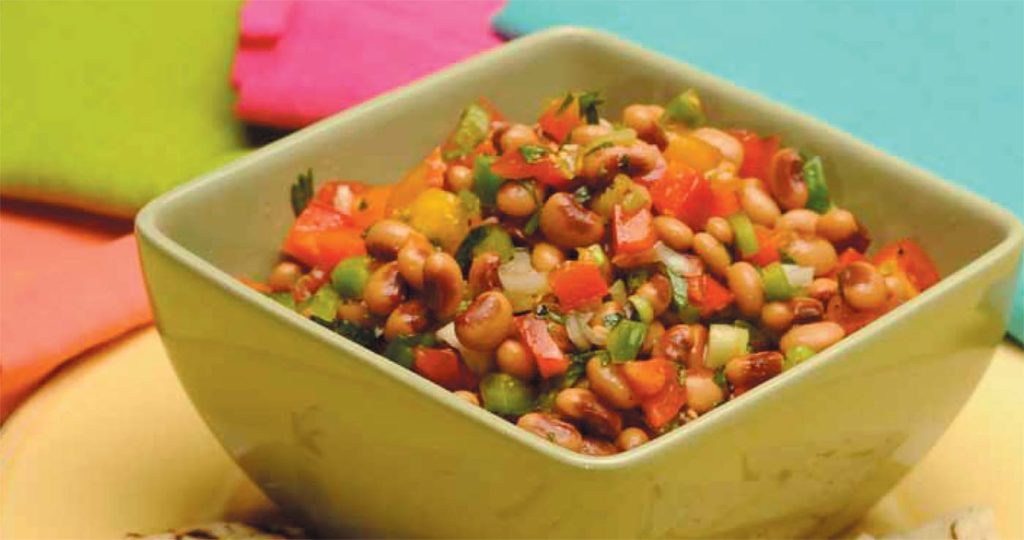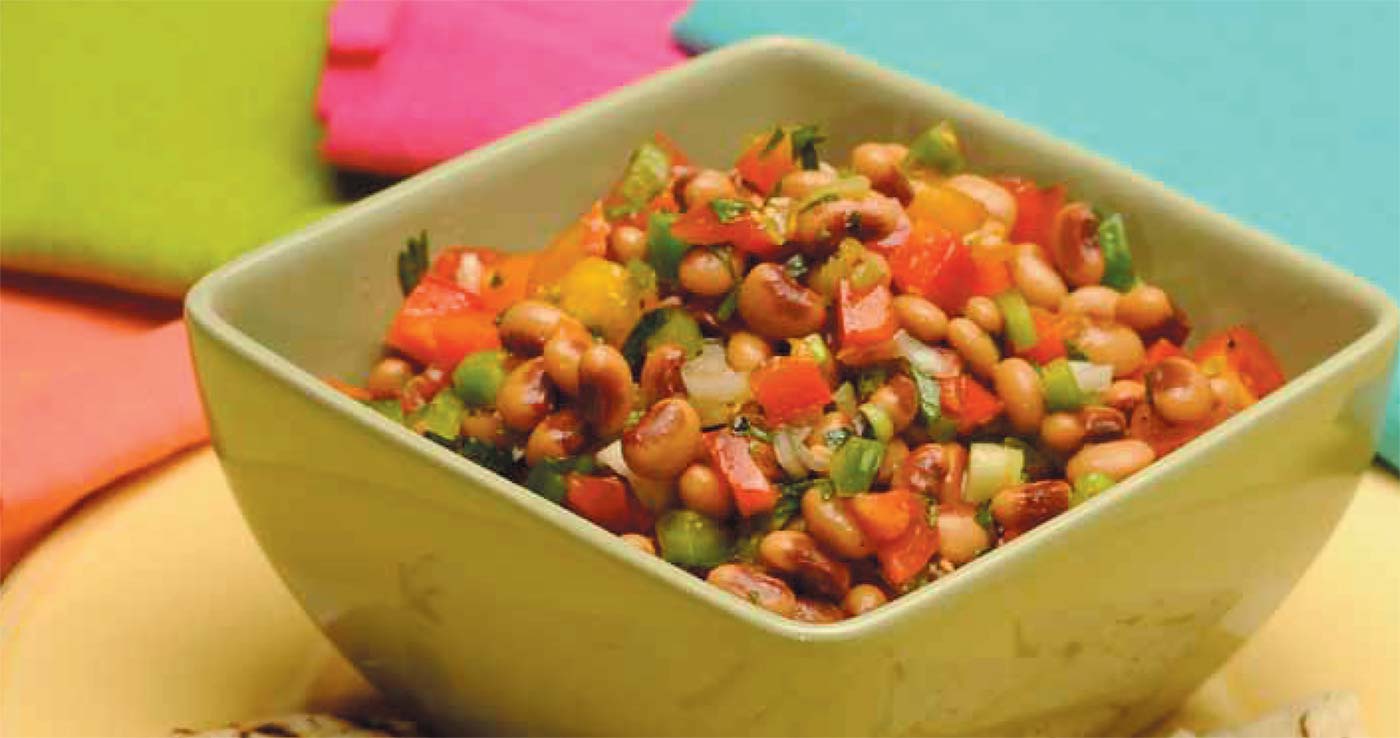 Serves 8
FOR THE PEAS:
3 cups fresh black-eyed peas
½ medium onion, halved
1 slice thick-cut bacon
1 (14 oz) can low-sodium chicken broth
FOR THE VINAIGRETTE:
½ cup extra-virgin olive oil
¼ cup Champagne vinegar
1 ½ teaspoon light brown sugar
½ teaspoon ground cumin
¼ teaspoon cayenne
FOR THE DIP:
1 red bell pepper, seeded and cut into small dice
1 large jalapeño chile, minced
1 clove garlic, minced
3 green onions (white and light green parts only), thinly sliced
10–15 grape tomatoes, roughly chopped
1 teaspoon minced fresh oregano
1 teaspoon chopped fresh parsley
Salt
Freshly ground black pepper
FOR SERVING:
Tortilla chips for serving
COOK THE PEAS:
Place the black-eyed peas, onion, bacon, and broth in a medium saucepan. Add enough water to cover the peas. Simmer over medium heat, uncovered, until the peas are cooked to your liking, 25-30 minutes. Strain the peas into a colander. Discard the onion and bacon.
MAKE THE VINAIGRETTE:
Place the olive oil, vinegar, brown sugar, cumin, and cayenne in a lidded jar and shake until the mixture is emulsified.
ASSEMBLE THE DIP:
Place the cooked peas, red pepper, jalapeño, garlic, green onions, tomatoes, oregano, and parsley in a medium bowl. Pour the vinaigrette over the ingredients and combine well. Season as needed with salt and pepper. Cover the dish with plastic wrap and refrigerate until you are ready to serve. Serve with tortilla chips.
KELLY YANDELL is a writer and photographer based in Dallas. She has contributed to Edible Dallas & Fort Worth since 2011. Her website (themeaningofpie.com) celebrates practical dishes and comfort foods, while her photography portfolio can be found at kellyyandell.com. Kelly is an attorney and is the vice president of the Advisory Board of Foodways Texas, an organization founded by scholars, chefs, journalists, restaurateurs, farmers, ranchers, and other citizens of the state of Texas who have made it their mission to preserve, promote and celebrate the diverse food cultures of Texas.