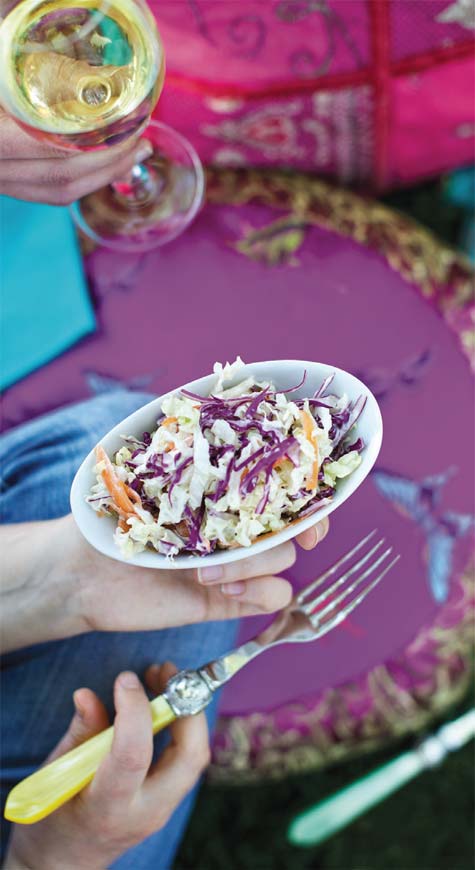 By Haylee Otto
Serves 6
for Dressing
½ cup cashews, soaked
2 teaspoons apple cider vinegar
1 tablespoon agave or honey
¼ teaspoon salt
¼-½ cup water
for Slaw
2 cups red cabbage, shredded
2 cups Savoy or Napa cabbage, shredded
2 carrots, ribboned with a peeler
½ teaspoon lemon juice
Sprinkle of salt
To Make Dressing:
Blend cashews, vinegar, sweetener and salt in a high-speed blender. Slowly add water until smooth.
To Make Slaw:
Cut the mushrooms at the base and wash. Separate the stems.
Massage shredded cabbages and carrots with salt and lemon juice Add desired amount of dressing to cabbage mix and toss. Refrigerate before serving.