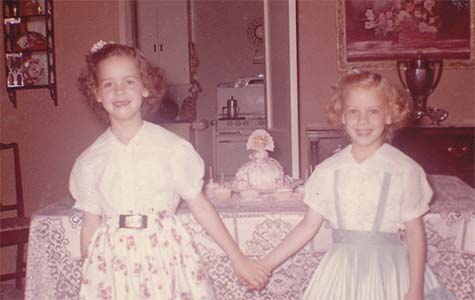 Put on your party overalls. Edible Dallas & Fort Worth is six years old!
Look at all those candles flickering on our red velvet birthday cake. Glancing through our first issue, it's inspiring to note how many folks featured in those inaugural pages are still impacting the local food scene today: dirt man Tom Spicer, Parigi chefs Janice Provost and Chad Houser, chef Graham Dodds and Bolsa restaurant, the Pollards and the Texas Honey Bee Guild, North Haven Gardens, Whole Foods Market and Greer Farm.
Even more exciting is how many additional food activists, artisans, chefs and farmers have joined their ranks since that time. For six years, this magazine has been filled with stories celebrating the joys of locally sourced foods.
Regional farmers markets are booming, and there's been a revival of home and community gardens. In this issue, Liz Goulding traces the collaborative efforts of a committed group of citizens and city leaders who are easing the way for increased urban agriculture.
Writer Tressa vazquez introduces you to two White Rock Local Market vendors: Blue Yarn Farm's Kerry Herndon and Chef Milton Aschner. We've included Chef Milton's duck egg crème brûlée recipe, the perfect spring dessert. And speaking of recipes, Kelly Yandell's array of inventive egg dishes proves that this protein-packed food source when dressed up with seasonal ingredients is delicious no matter what time of day.
During an afternoon-long visit with Trinity Haymarket's genial owners Bill Dougherty and Fred Owen, we chatted about everything from family history to Texas art. If you're a gardener who loves unique tools or the owner of backyard chickens concerned with what your flock is eating, this country- style urban feed store is a place you must visit.
Veteran food journalist Kim Pierce has been craft ing exquisite features for Edible DFW since our premier issue. For spring, she writes about FRANK, a quirky underground dining venue created by former MasterChef contestants Ben Starr and Jennie Kelley. In her other life, Jennie performs with the exuberant band Polyphonic Spree.
Lucky Valerie Jarvie drew the plum assignment of visiting Restoration Homestead in the rural community of Kerens near Coriscana. She writes about her relaxing stay with the Mureiko family, who continues to transform their working farm into a weekend refuge for frenzied city dwellers.
Six years ago, while gathering news for our first issue, we lunched at Parigi on Oak Lawn and listened to chef Chad Houser describe his visits to the Dallas County Youth village and the inspirational young men he'd encountered there. He beamed as he spoke of his hopes for creating a mentorship program focused on the culinary arts. This February, Café Momentum opened in downtown Dallas and that dream found a permanent home. We hope you'll support this vibrant new restaurant that's transforming the lives of at-risk youth.
Thanks to our readers, and all those who have graced these pages with their stories and their support. It feels good to be six.
As a kid, TERRI TAYLOR refused to eat her vegetables. Her veggie-phobia was cured in 1977 when she spent eight months working on farms in Norway and France. She studied journalism at UT-Austin and received a master's degree in liberal arts from SMU. Her short story "Virginia" can be found in Solamente en San Miguel, an anthology celebrating the magical Mexican town of San Miguel de Allende. She has written for Edible DFW since its inaugural issue in 2009. She became the magazine's editor in 2010 and is the editor of Edible Dallas & Fort Worth: The Cookbook.