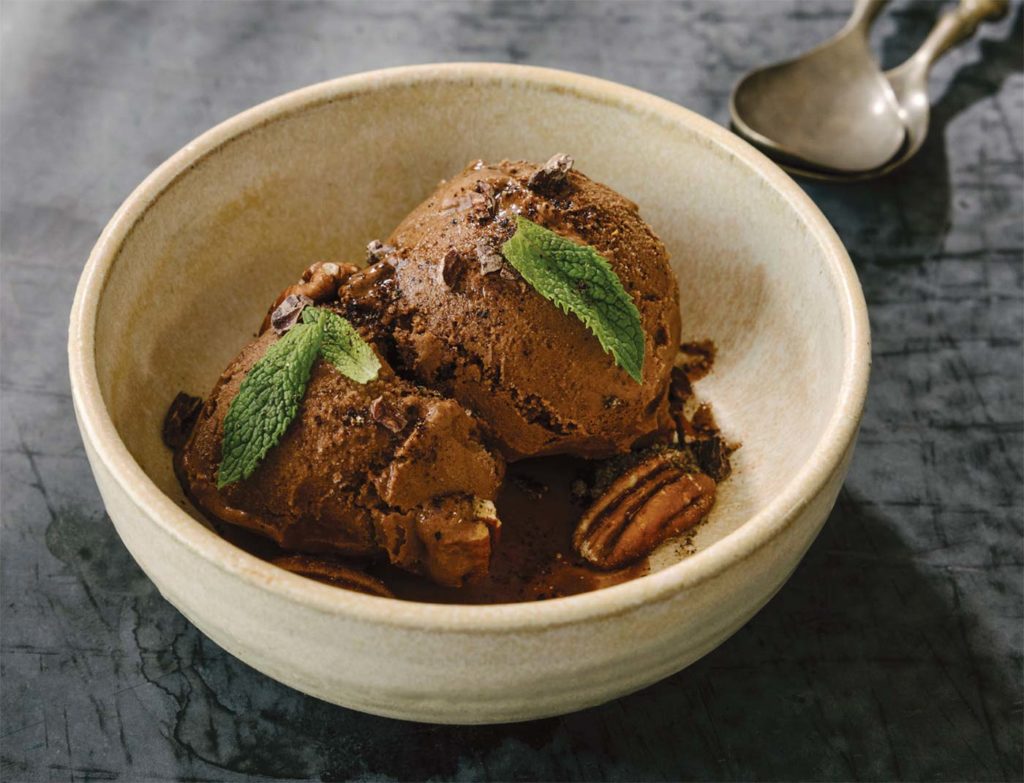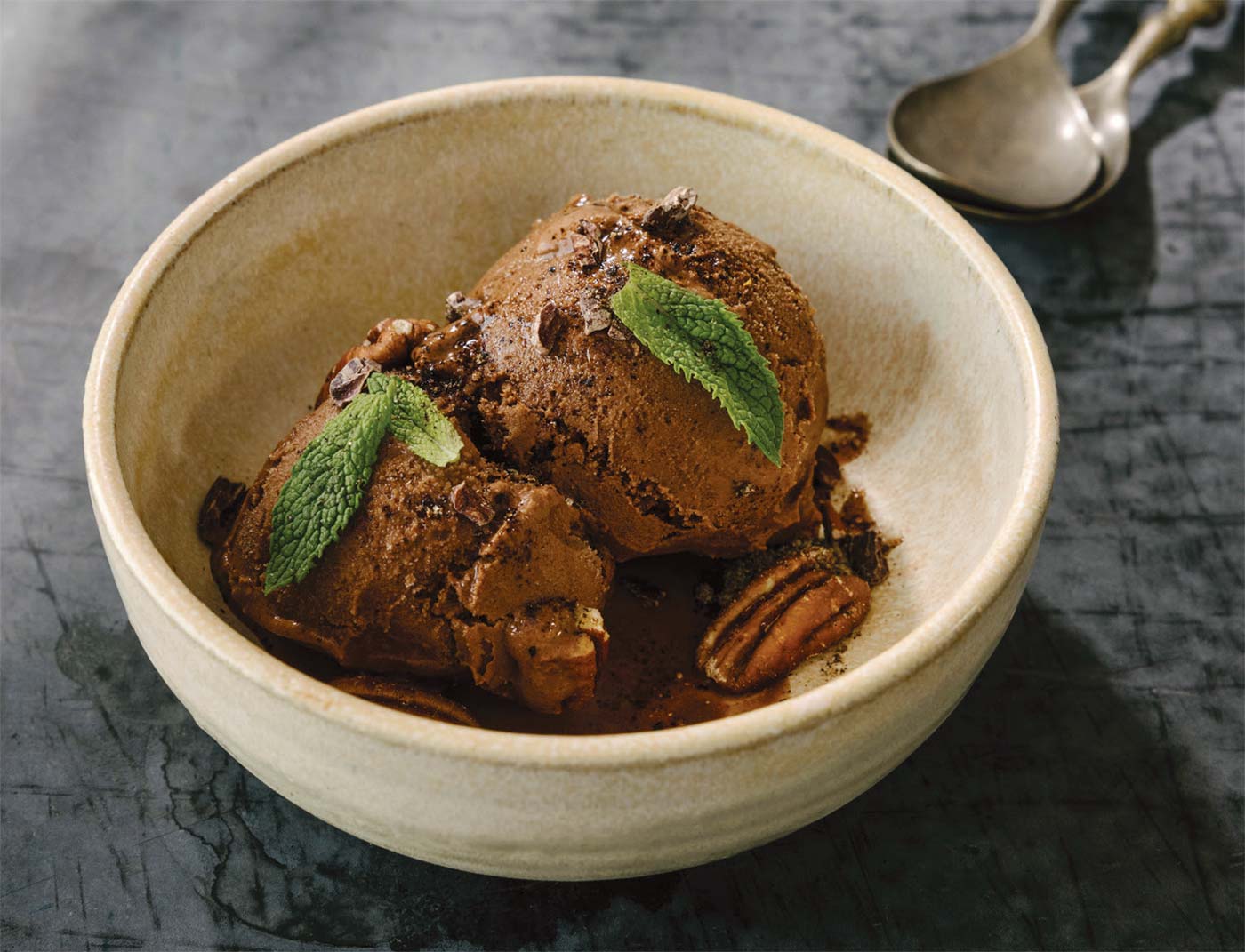 (yields about 1 quart)
½ cup cacao powder (we use Mexican Culto cacao)
1 can full-fat coconut milk
1 Tablespoon liquid coconut oil (refined)
¾ cup maple syrup
FOR GARNISH
½ teaspoon cacao nibs
½ cup toasted pecans
4 guajillo peppers
1 cup sugar
Blend cacao powder, coconut milk, coconut oil, and maple syrup in a blender until smooth. Churn in your ice cream maker according to its instructions.
For the toasted pecans, toast in a 350°F oven for about 8 minutes. Once cool, roughly chop.
For the guajillo sugar, heat a pan and lightly toast the guajillos for about 4 minutes (they will turn dark). Remove from the pan and de-seed once cool. In the blender, whirl sugar and toasted peppers until incorporated into a powder.
To serve: Scoop ice cream, garnish with cacao nibs, toasted pecans, and a little sprinkle of guajillo sugar.
Info: Follow and order from Molino Olōyō on Facebook and Instagram @molino_oloyo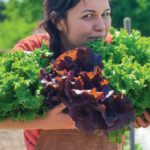 Chef Olivia Lopez owns Molino Olōyō, a commercial kitchen in Dallas' Design District. She hails from Colima, the fertile, lime- and banana-producing region that hugs the western coast of Mexico. Her work in Dallas has made her an exemplar of a new guard of chefs bringing corn and its traditions to the fore, a dazzling example of a local angle on ancient principles. Follow and order from Molino Olōyō on Facebook and Instagram @molino_oloyo