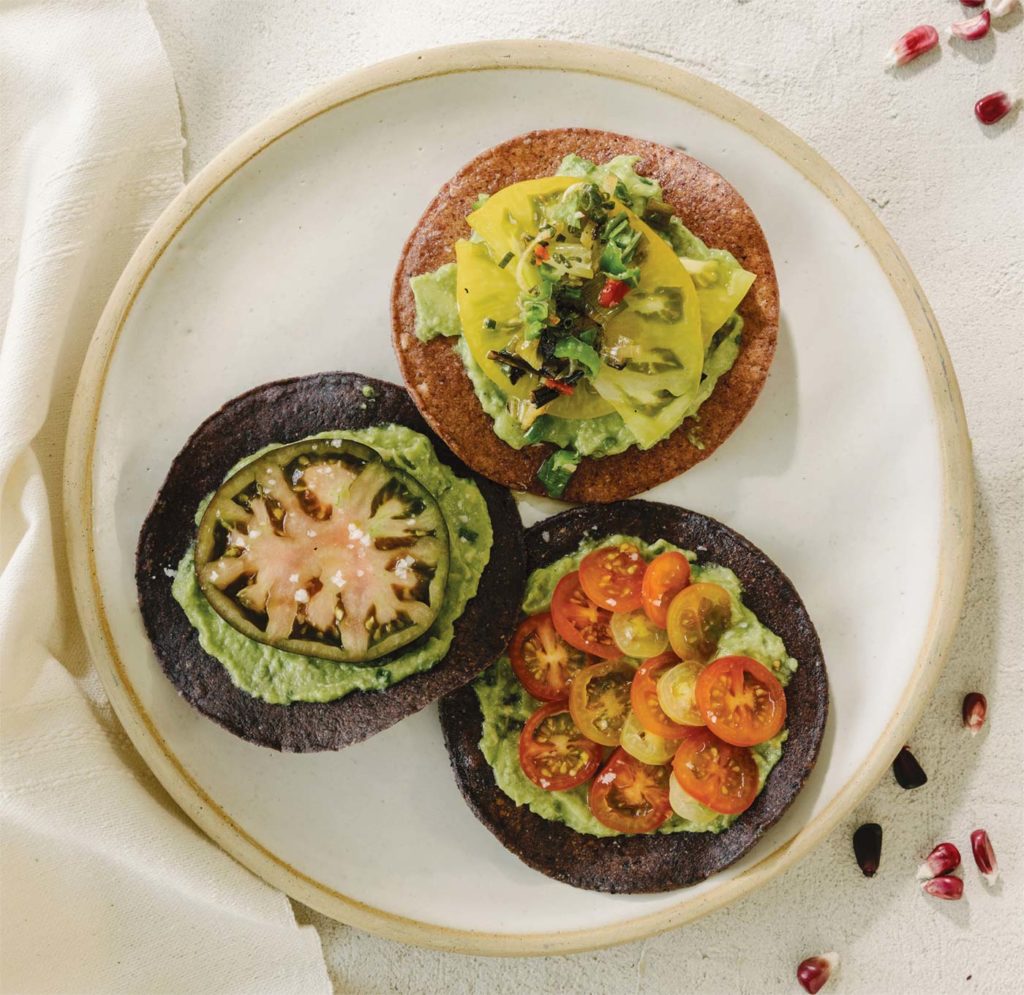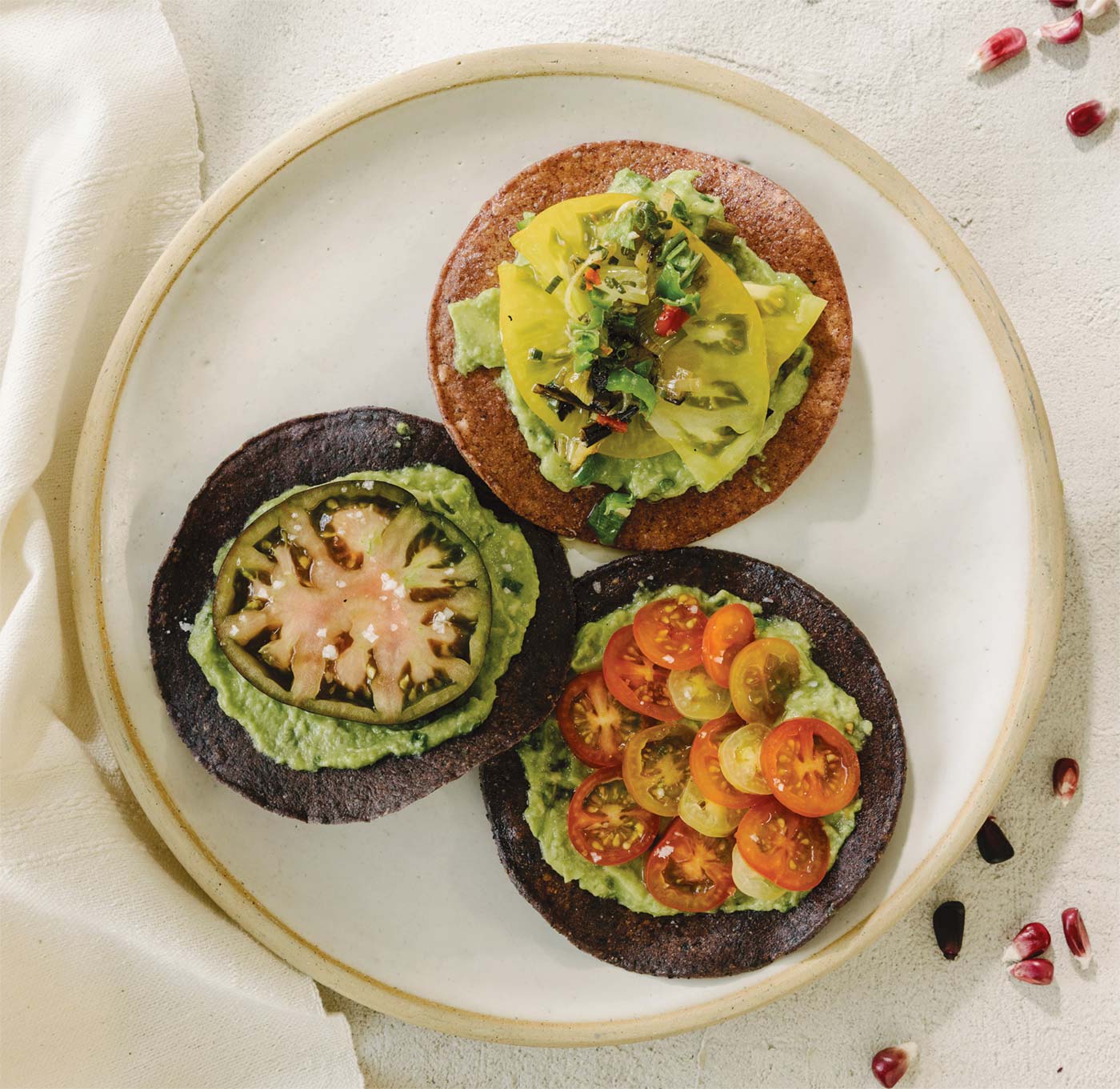 (serves about 6)
FOR THE TOSTADAS
2 cups masa harina (this is dried, nixtamalized corn powder: try Bob's Red Mill, Masienda, or Maseca)
2 ¼ cups warm water
FOR THE AVOCADO SPREAD
2 small to medium ripe avocados
1 garlic clove, finely chopped
2 large, ripe heirloom tomatoes
4-5 heirloom cherry tomatoes
Salt
FOR THE CONDIMENT
(yields about 1 cup):
2 shishito peppers
½ bunch of cilantro, roughly chopped
1 bunch of green onions, roughly chopped (whole stalk, with greens)
2 ½ Tablespoons extra virgin olive oil
2 teaspoons lime juice
Salt
FOR THE TOSTADAS
Heat oven to 170°F. While oven is heating, mix masa harina with warm water and work the masa like bread dough for about 5 minutes until it comes together. If it crumbles, add more water; if it becomes too wet and loose, add more masa harina to adjust consistency. Heat an electric griddle to medium- high heat. Make masa balls of about 35 grams each (golf ball-size). Using a tortilla press with plastic wrap on both sides, press the balls. Remove the pressed tortilla using the bottom layer of plastic wrap and place it on the griddle for about 30 seconds. When the edges of the tortilla start lifting, flip and cook another 30 seconds. Remove and repeat for other tortillas. Once all the tortillas are done, place on a tray in the oven for about 1 hour, checking every 30 minutes to see if they need to be flipped. Once dehydrated, the tostadas can be used as such, baked. If frying them as well, heat oil in a pan to high heat, fry, finish with salt, and cool on a tray.
While tostadas are cooling, prepare the avocado spread: mash avocado in a bowl, fold with garlic and salt to taste.
FOR THE CONDIMENT
In a pan on medium-high heat, blister the shishito peppers, then roughly chop. Stir in the chopped cilantro and green onions. Add lime juice, olive oil, and salt to taste.
TO ASSEMBLE TOSTADAS
Slice tomatoes into ¼ inch slices. Spread the avocado on the tostadas, then scatter the sliced tomatoes. Have fun, mix and match colors! Or set one big slice on the center! Add about 1 teaspoon of condiment and adjust salt. Devour.
Info: Follow and order from Molino Olōyō on Facebook and Instagram @molino_oloyo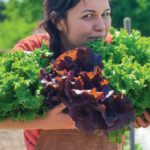 Chef Olivia Lopez owns Molino Olōyō, a commercial kitchen in Dallas' Design District. She hails from Colima, the fertile, lime- and banana-producing region that hugs the western coast of Mexico. Her work in Dallas has made her an exemplar of a new guard of chefs bringing corn and its traditions to the fore, a dazzling example of a local angle on ancient principles. Follow and order from Molino Olōyō on Facebook and Instagram @molino_oloyo