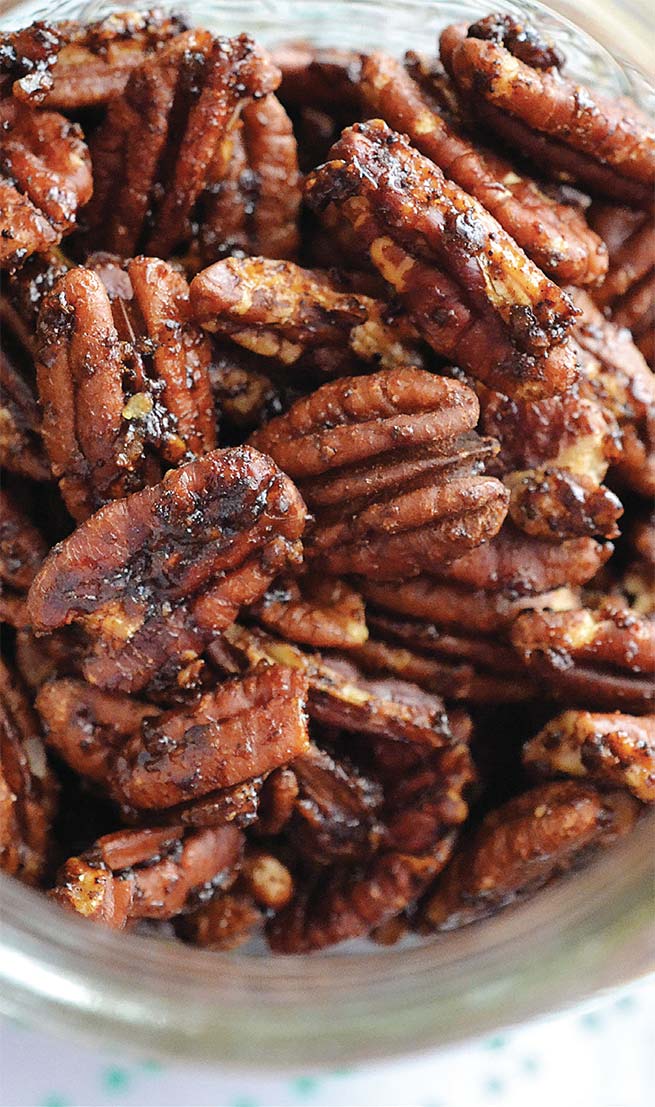 PHOTO: ISTOCKPHOTO.COM/AMBERLEEKNIGHT
Add them to quinoa (otherwise boring on its own). To 2 cups cooked quinoa, add 1/3 cup toasted and chopped pecans, 1/3 cup chopped dried cranberries and the zest of a lime. Add sea salt to taste. Fluff.
Stir up a quick snack for a Champagne party. Put 2 teaspoons sugar, ¼ teaspoon cayenne, ¼ teaspoon pumpkin pie spice and 1 tablespoon water in a small saucepan over high heat. When the sugar melts, add 4 ounces of pecans (halved), stir with a wooden spoon to coat, and turn out on parchment paper to cool.
Make a cilantro-pecan pesto. Put 2 ounces of pecans along with 1 small garlic clove, 1 bunch of cilantro, 2 tablespoons olive oil, juice of half a lemon and sea salt and pepper to taste in a food processor. Pulse.
Use pecan flour in any recipe that calls for almond flour. Simply grind up your own pecans in a blender or food processor and swap out.
Make pralines. Combine 1¾ cups sugar, ¾ cup brown sugar and ¾ cup milk in a saucepan over medium-high heat. Let it boil and reach the soft-ball stage. Remove from heat and add 1¼ cups pecans. Spoon patties onto wax paper and let cool.
Ellise Pierce is the Cowgirl Chef and author of COWGIRL CHEF:
Texas Cooking with a French Accent (Running Press). Read her blog
(www.cowgirlchef.com), follow her on Twitter (@cowgirlchef) and Instagram
(cowgirlchef)