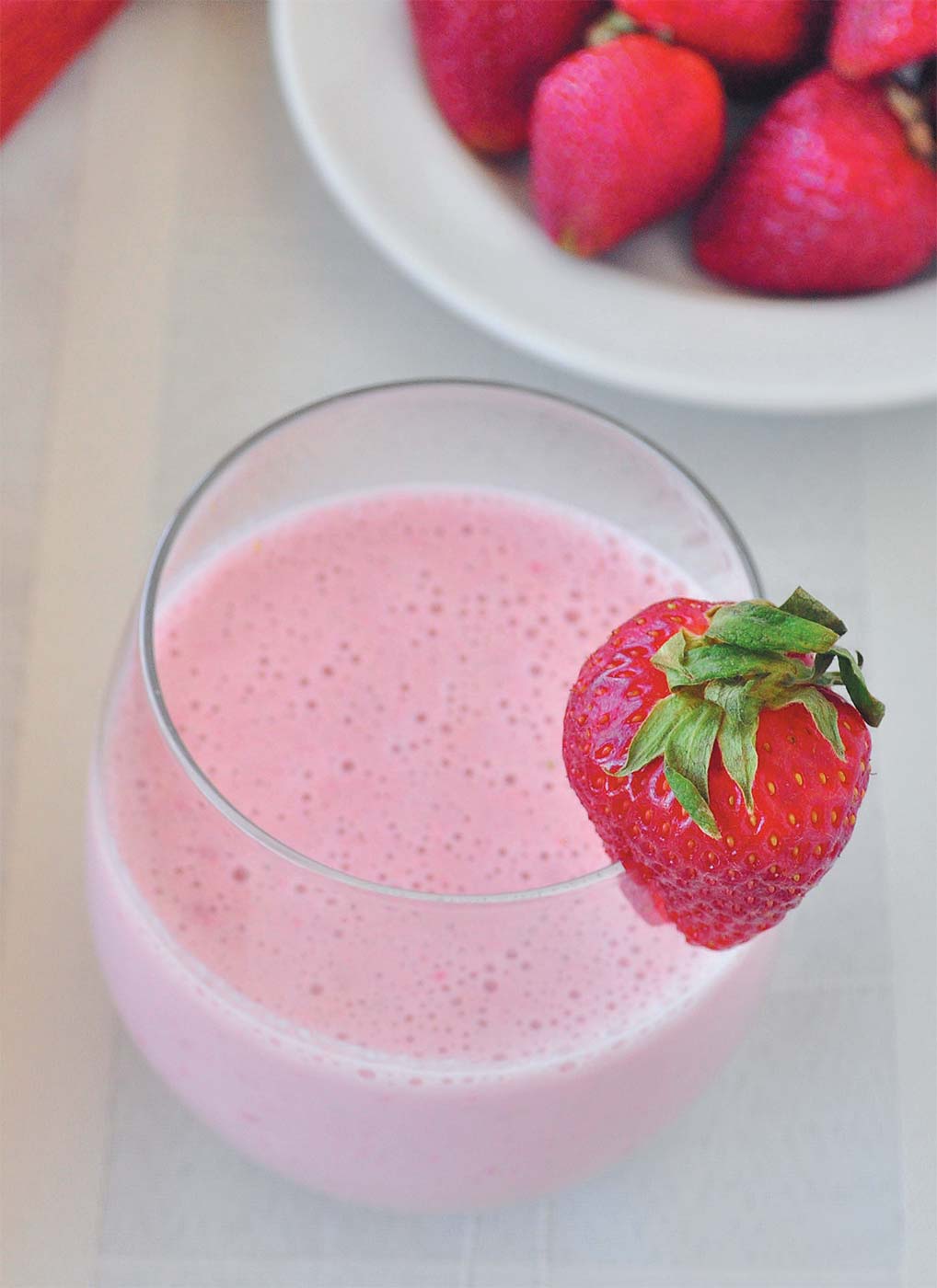 Brazil nuts produce extremely thick, velvety milk that could be considered the full-fat version of the nut-milk world. I regularly drink it on its own, but my kids love flavored milk, so I created this recipe with them in mind. I typically use strawberries, as the recipe suggests, but it works well with any berry, even frozen ones if fresh aren't available because of the season or location. If you choose to use frozen berries, just make sure they're thawed before starting the recipe.
Makes 1½ cups
1 cup Brazil-nut milk (see Basic Nut Milk recipe)
1 cup sliced strawberries (fresh, or frozen and thawed)
1 teaspoon ground vanilla beans
Combine all the ingredients in a blender and mix for 1 to 2 minutes at high speed. A high-powered blender is ideal; a regular blender or Magic Bullet will also do the job, although you might have to blend the ingredients a little longer.
You can drink the strawberry milk as is or, if desired, pour it through a fine-mesh strainer to remove the pulp. Either way works—it depends on your preference. Serve the milk immediately or store it in the refrigerator for later use. It will keep for up to 3 days.
NOTES
If you're using tart strawberries, you can add a sweetener. I recommend 1 Medjool date or 2 teaspoons of pure maple syrup.
You can substitute an equal quantity of vanilla extract for the vanilla beans, but you might be able to slightly taste the alcohol since this recipe isn't cooked.