(for your crush/lover/soulmate)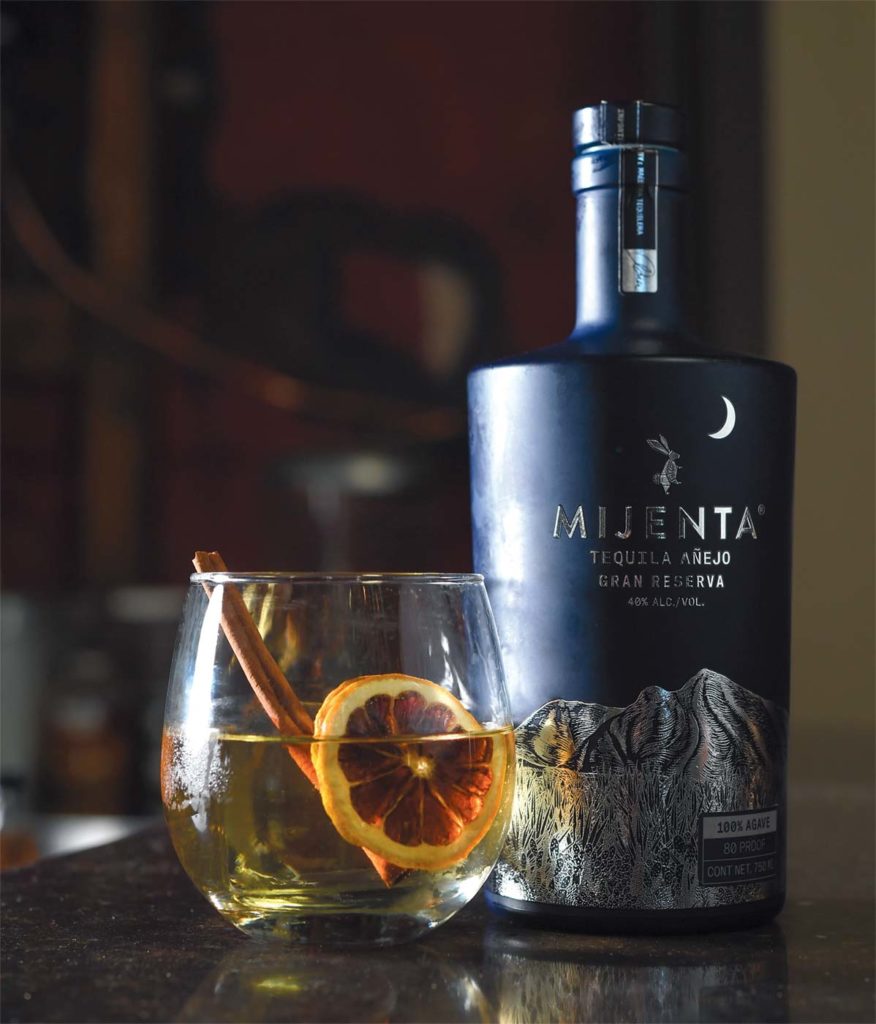 If you are lucky enough to get your hands on Mijenta Tequila Añejo Gran Reserva, savor it one glass at a time. Aged 18 months in four different oak barrels, this delightful bottle is meant to be sipped slowly with someone you have trouble taking your eyes off of — maybe not poured out at a family get-together. Luckily, Mijenta also makes an elegant and affordable reposado for a batched version of this old fashioned. Here are both recipes, for any occasion you are celebrating this fall.
Ingredients
Mijenta Tequila Añejo Gran Reserva
Cinnamon and brown sugar simple syrup*
Blood orange bitters
Cinnamon sticks and a dehydrated blood orange round*
Directions
Pour 2 ¼ ounces of Mijenta Tequila Gran Reserva in a mixing glass, followed by 1 ounce of cinnamon and brown sugar simple syrup and 4 dashes of blood orange bitters over a large ice cube. Stir the contents until the glass is cool to the touch, and garnish with a cinnamon stick and dehydrated blood orange round (see below).
Autumnal Fashion (for friends and family)
Pour a bottle of Mijenta Reposado into a decanter or drinking vessel of your choice. Add 8 ounces of cinnamon and brown sugar simple syrup and stir in 1 ounce of blood orange bitters. Add cinnamon sticks and dehydrated blood orange rounds to the mixture for color. Pour over ice and enjoy.
*Cinnamon and brown sugar simple syrup: Combine equal parts brown sugar and water (2 cups each) in a saucepan. Once the sugar has dissolved, break 3 cinnamon sticks in half and add to the syrup. Keep on low heat and steep for 30 minutes, then turn o the heat and let cool. After the contents have cooled, strain and store in the fridge.
*Dried blood orange rounds: Slice citrus into ¼ -inch slices and remove seeds. Lay on dehydrator tray in a single layer (or a parchment paper-lined baking sheet if using oven), leaving space between each slice. Turn over a few times while dehydrating until citrus is completely dried. The skin should be tough and crisp. Cool before storing in an airtight, dry container. Set dehydrator at 135 °F for 6-8 hours or dehydrate in oven at 175-200 °F for 3-4 hours.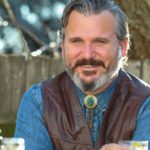 Toby Thomason is General Manager of Harvest Seasonal Kitchen and Board Member of The Seed Project Foundation