by Executive Chef Graham Dodds, Central 214
After graduating from culinary school, I met a couple in Portland, Oregon who set me up working for a chef in the Swiss Lake District near the Italian border. The restaurant, called San Michele, was part of a small, family-owned inn in the town of Arosio, close to Lugano.
When I arrived, I discovered that the chef had been fired, and I, by default, took over the kitchen. It was quite a daunting task given the fact that I had only a few years of cooking experience. One of my first duties was to make the basil pesto that accompanied the gnocchi. The owners, two Swiss-German sisters, handed me their recipe, composed of 10 items, all weighed out in grams, and made the old-fashioned way, using a mortar and pestle. Being a chef, I decided this was totally unnecessary and just threw everything together and made my own version.
After tasting both, I quickly decided how wonderful and perfectly balanced that their pesto was and mine wasn't! From there on out, I meticulously did it their way, and to this day, it's still one of the few recipes, other than pastries, where I weigh out the ingredients. Of course, my prep cooks hate me for it, but it's very rewarding to get the perfect pesto every time!
Yield 4 cups
1 cup basil leaves
2 bunches fl at leaf parsley leaves
6 cloves garlic, chopped
¼ cup pine nuts, not toasted
¼ cup walnuts, not toasted
⅓ cup extra virgin olive oil
⅓ cup canola oil
⅓ cup vegetable broth
½ teaspoon kosher salt
¼ teaspoon black pepper
¼ cup fresh grated Parmesan
Gently wash and spin dry the basil and parsley. Combine everything in the food processor, except for the cheese. Pulse gently until mixture is a course puree.
Add cheese and pulse until combined.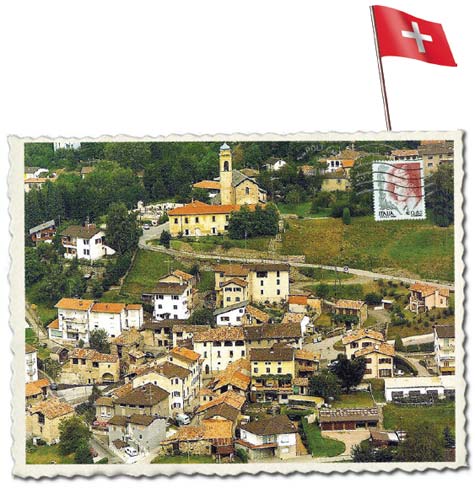 The Swiss town of Arosio