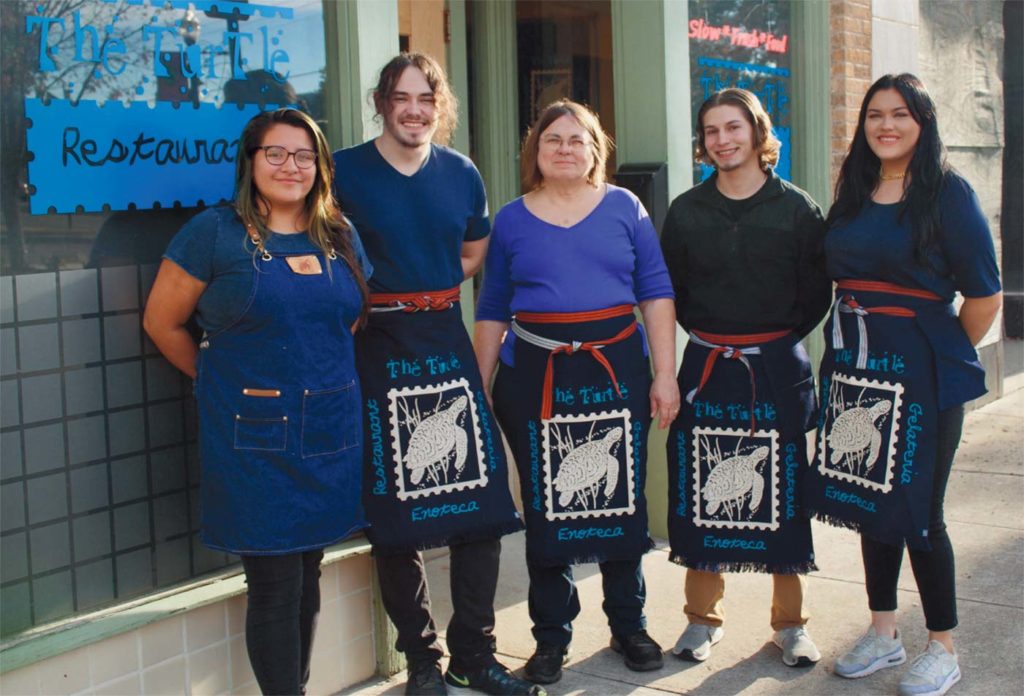 A tiny wine establishment, The Turtle Restaurant and Enoteca in Brownwood, Texas has landed the distinguished position of World's Best Value Wine List 2022 among the World of Fine Wine's annual awards, where global categories can include Michelin- starred laureates from London, Sydney, or Macau.
Mary Stanley, who opened the cozy Enoteca with her husband David in 2009, had entered their small haven's wine list for assessment for seven years, starting in 2017, consistently earning two of three stars on an international stage, but had taken a submission hiatus the last two years, "because everything is so tenuous on account of COVID-19." Nevertheless, came the unexpected news with this year's addition of a new, judge-selected category.
"They called me and told me I was on the shortlist," she says—triggering a still-lingering disbelief. "I didn't have a budget for flying to London for a day" for an award ceremony that felt like a distant mirage. "And then I found out we won. I felt a little like Cinderella with no dress." To be selected for a category for which she hadn't entered was a powerful accolade and affirmation.
While fashions shape wine—celebrities bottling brands or varietals catapulting to ubiquitous darling status—"My thing has always been highlighting grapes that weren't really well known, regions of the world that weren't well known," Mary says. "Sometimes my sales rep makes fun of me. He thinks I'm being too esoteric."
"I have wine from the Canary Islands," she notes. "They grow some fantastic wines on volcanic soil using basket-shaped vines in these pits" that resemble scenes from a Dune sequel but were historically referenced by William Shakespeare, George Washington, and Thomas Jefferson. Recently, she sampled wines made from a rare white grape found only in Liguria, made by a winemaker who has rescued several indigenous varietals threatened with extinction. "They create a truly unique white wine that is delicate, lively and satisfying, filled with vibrant minerality. It's easy to be enchanted by the wines of Liguria," she says. A Mexican wine from Baja might side a wine from Austria or Australia.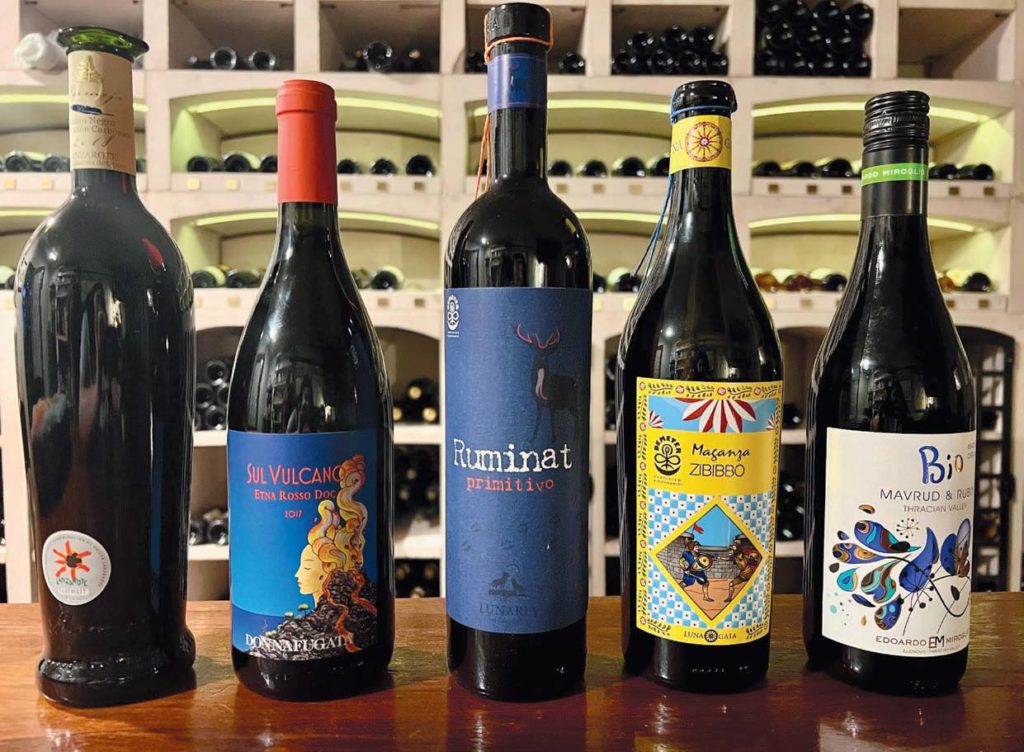 "There are hundreds of grapes; they have so many stories to tell."
Most importantly, she wants to be a place where you can get a stunning bottle of wine under $60 and nearly all under $100. The value lies in the curation of the list and the cost versus quality.
Having moved from Austin 20 years ago and grown up in a dry family, she remembers when Brownwood, in a country that was dry until 2008, was an unlikely wine enclave. But she and David bought a segment of a block in a practically derelict downtown, restoring it and opening The Turtle Restaurant in 2004, then a gelateria before the Enoteca." In those early days, "My husband and I and our young chef packed ourselves off and went to TEXSOM [international wine conference] to learn, as we knew nothing about wine."
They brought organic, biodynamic wine—and a nitrogen dispenser that enabled them to offer tastings and excellent options by the glass—to this town that now has travel traffic. "We have annual regulars coming from Houston or Austin, going to Santa Fe. Or going to Lubbock, dropping off a kid to school. We really depend on that traffic," she says.
Despite their quality, she has to lure distributor reps to her. There's "only one that reliably takes care of us. Others I have to beg them to come." She pulls strings.
To make Brownwood a place where people stop would be impactful: "To get more publicity for the restaurant nationally or statewide. If we increase the tourism, it'll help everybody."
So, "now, I wanna keep that award," she says. "You can see everybody who won. And that list is really intimidating, from Hong Kong and New York and everywhere. It's kind of breathtaking. I'd like to try to get it again next year," she adds, impishly, "—and be able to go!"
FB & IG: @theturtlerestaurant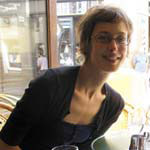 EVE HILL-AGNUS teaches English and journalism and is a freelance writer based in Dallas. She earned degrees in English and Education from Stanford University. Her work has appeared in the Dallas Morning News, D Magazine, and the journal Food, Culture & Society. She remains a contributing Food & Wine columnist for the Los Altos Town Crier, the Bay-Area newspaper where she stumbled into journalism by writing food articles during grad school. Her French-American background and childhood spent in France fuel her enduring love for French food and its history. She is also obsessed with goats and cheese.