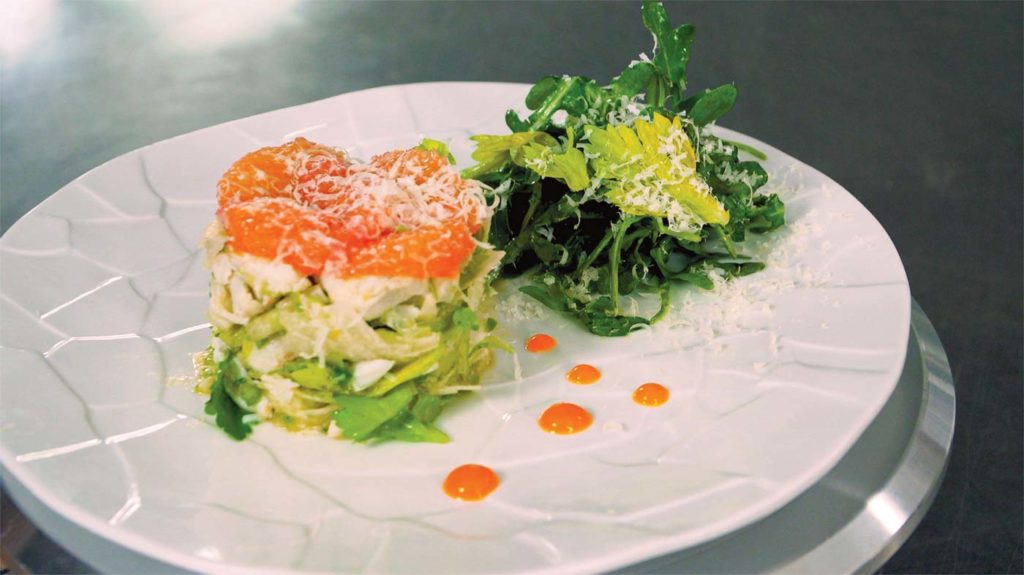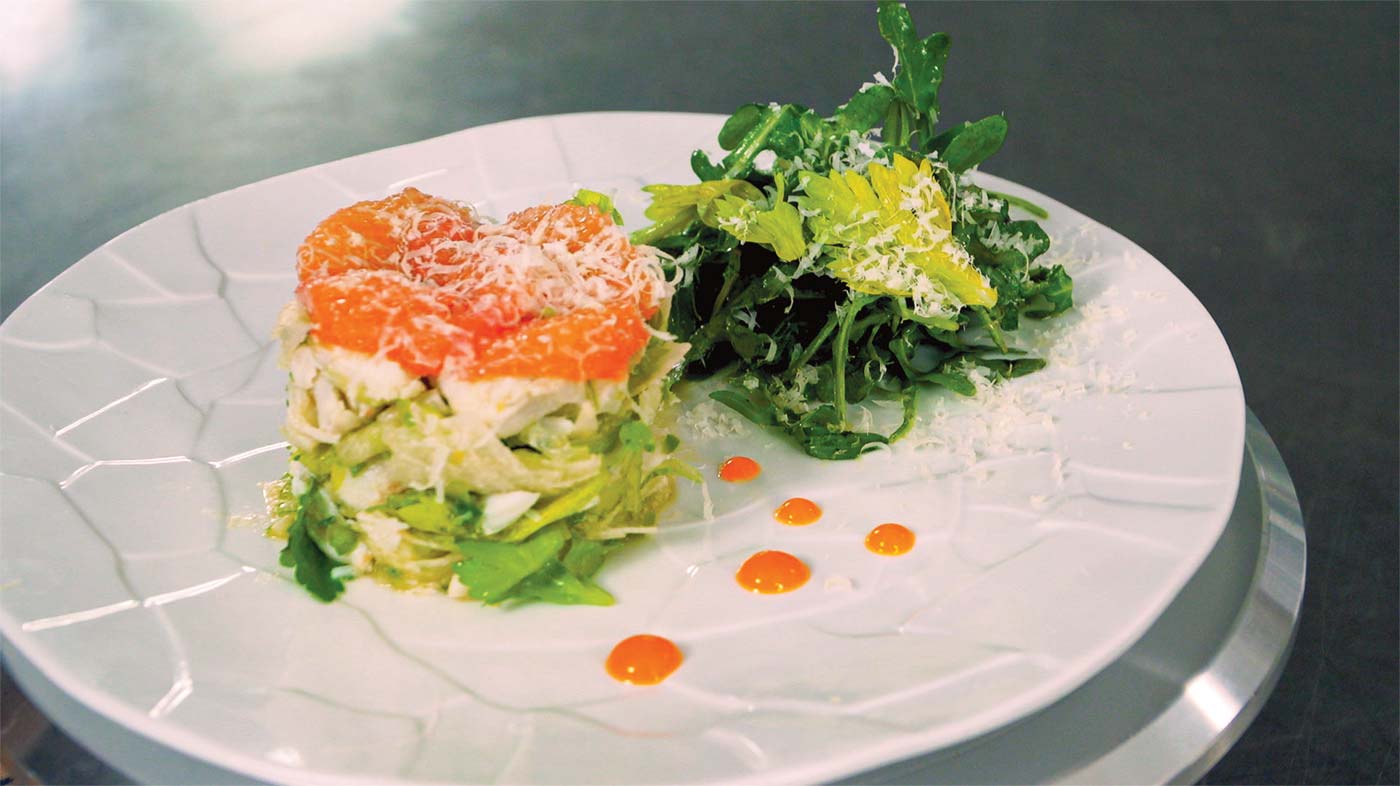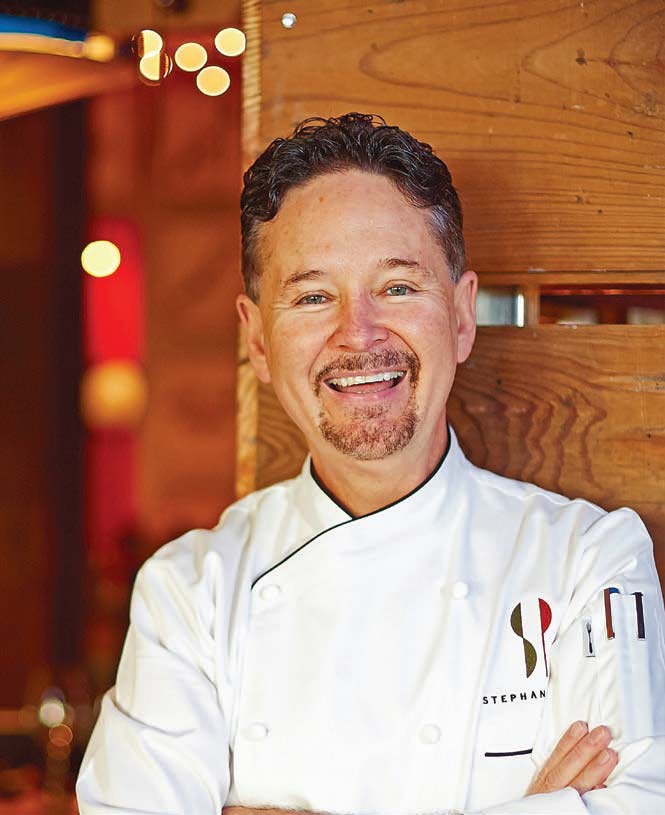 "The change of seasons is always a catalyst for creativity for me. It's a time when I 'rally the troops' in the kitchen for a new menu design." —Stephan Pyles
Makes 2 servings
FOR THE VINAIGRETTE:
½ cup grapefruit juice
¼ cup orange juice
Juice of ½ lemon
1 tablespoon honey
1 tablespoon grapefruit zest
2 serrano chiles, seeded and fi nely diced
2 tablespoons champagne vinegar or white wine vinegar
¼ cup olive oil
¼ cup corn oil
Salt to taste
FOR THE SALAD:
1 pound crab, preferably peekytoe
4 ounces celeriac (celery root), peeled and thinly sliced
½ cup celery, thinly sliced
1 grapefruit, peeled and segments cut from membranes
1 cup celery leaves
2 cups arugula, rinsed and dried
2 ounces whole parmesan, grated
Salt to taste
For the vinaigrette: In a medium saucepan, combine the citrus juices and bring to a boil. Simmer until the volume is reduced by ¾. Remove from the heat and add the honey, grapefruit zest, serrano chiles and the vinegar of your choice. Whisk in the oils and season with salt to taste. Cool and set aside.
For the salad: In a mixing bowl, combine the crab, thinly-sliced celeriac and sliced celery. Dress the crab mixture with about 2 ounces of the vinaigrette. Season with salt to taste.
Place a 3-inch by 2-inch ring mold on your serving plate and press the salad into the ring until it's almost to the top. Arrange 3-4 grapefruit segments decoratively on the crab and carefully remove the mold. Repeat this step for each plate.
In a separate mixing bowl, combine the celery leaves and arugula. Dress the salad mixture with about 1 tablespoon plus 1 teaspoon of the vinaigrette. Season with salt to taste. Place the salad mixture around the molded crab mixture on each plate. Using a microplane, grate the parmesan and sprinkle over the arugula mixture. Serve and enjoy!
PRO TIPS
To get very thin slices of the celeriac, use a mandoline slicer. Blood oranges are a great substitute for the grapefruit, and blanched shrimp is a great alternative to the crabmeat in equal weight.