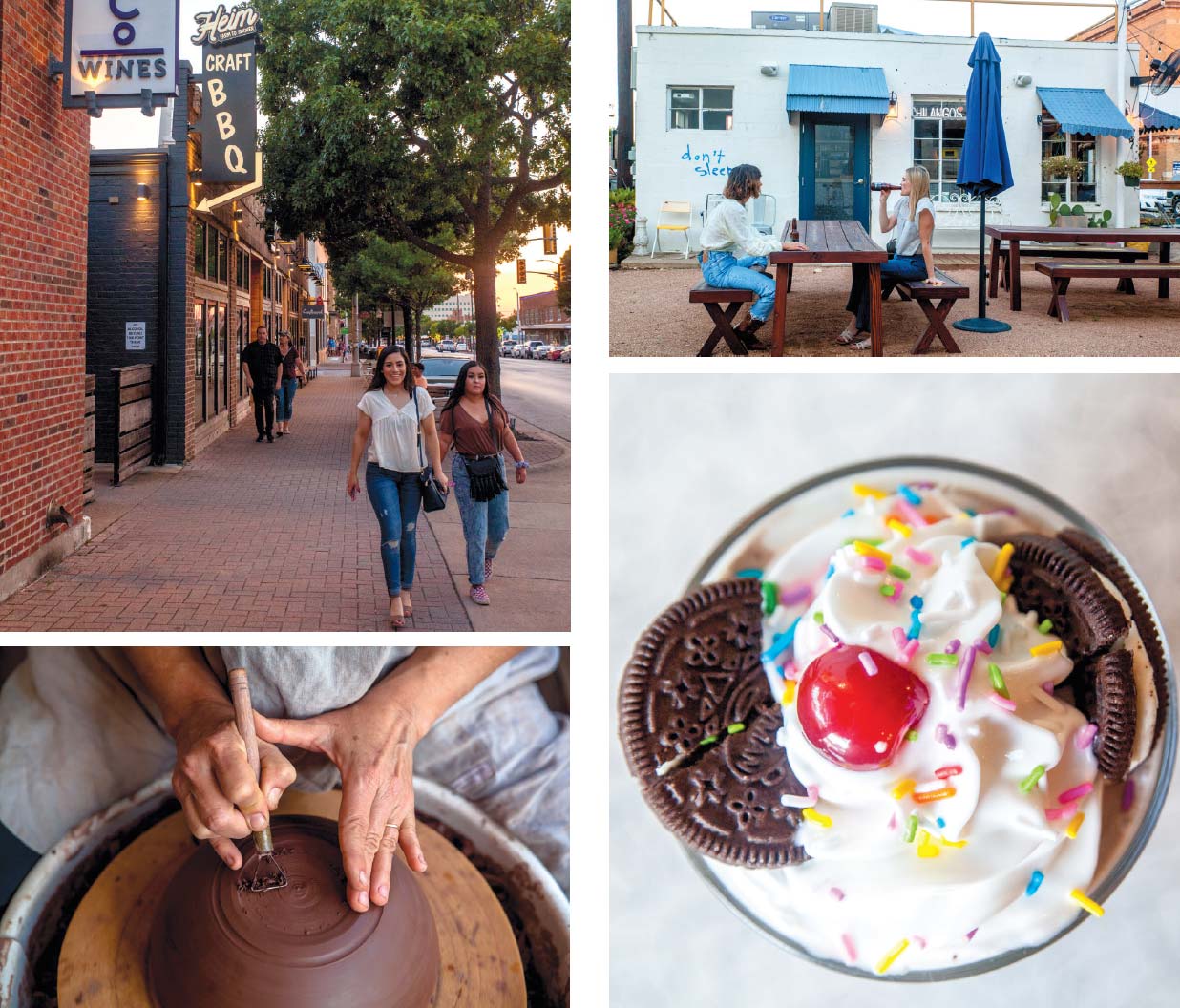 Exploring the Near Southside
The Near Southside, a swath of Fort Worth weaving in and out of the Medical District, has become fertile ground for the eclectic denizens of Funky Town. The roughly 1,400-acre district just south of downtown is the result of careful urban planning and the enthusiasm of some intrepid entrepreneurs.
Magnolia Avenue, with its low, brick buildings and old, quaint architecture, has the feel of a sweet little neighborhood you just might want to move into. South Main Street, still home to Vandervoort's Dairy, has an industrial feel. There's plenty of room to grow, literally; there are stretches of vacant lots and old buildings crumbling in place.
But that's part of the appeal. There's an excitement in the air, a feeling of camaraderie, a "where everybody knows your name" vibe in the neighborhood, making now the perfect time to go explore.
Driving through the district would do it an injustice. Instead, walk between the two hubs or grab one of the red bicycles of Fort Worth's B-cycle bike-share program and take some time to soak it all in.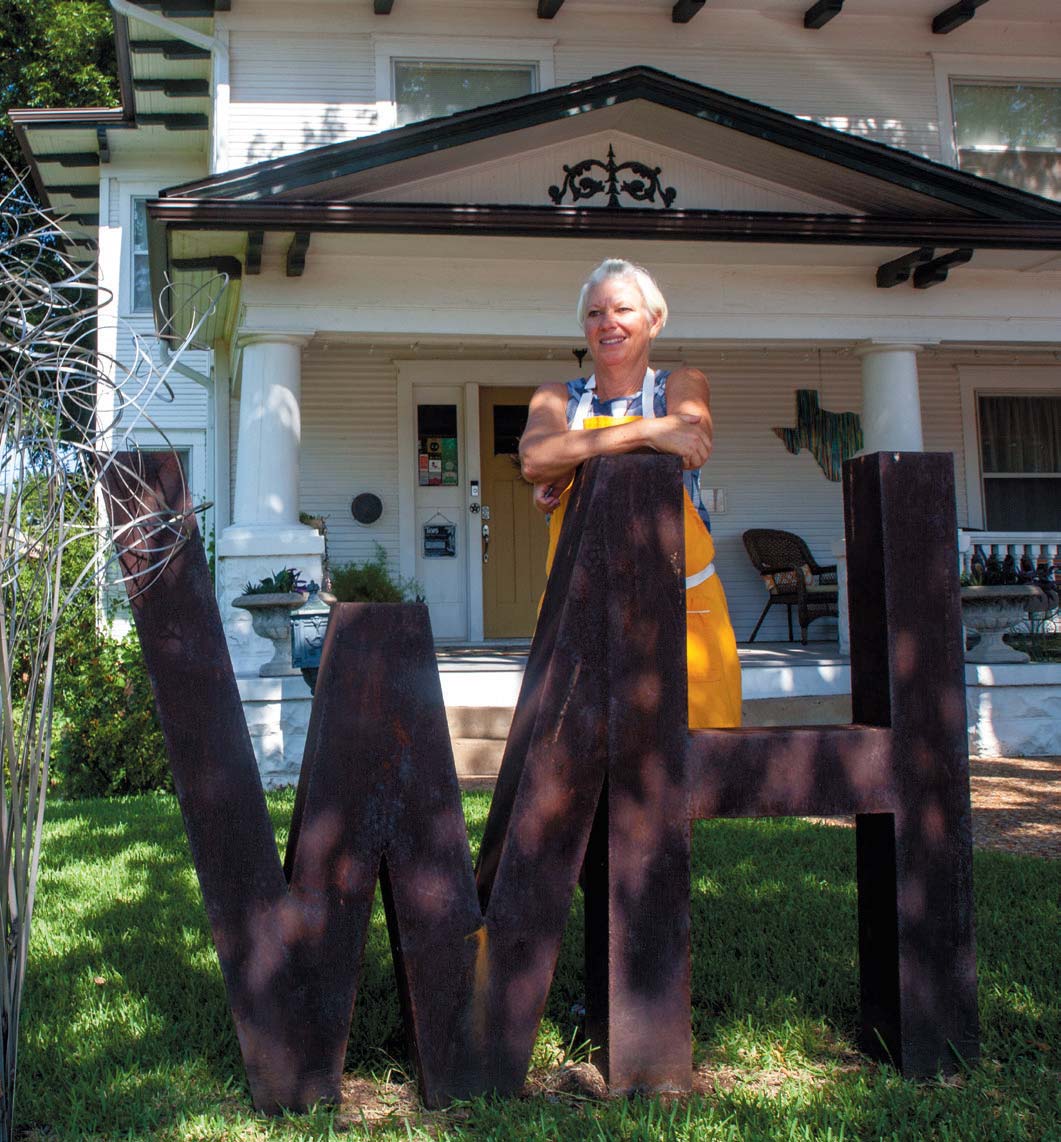 FRIDAY: CHECK IN, LOOK AROUND
Ditch downtown hotels in favor of Near Southside's bed and breakfasts. The Texas White House, just a couple blocks south of Magnolia Avenue, boasts a wide wraparound porch, perfectly maintained garden and, best of all, is chef-owned. Cindy Lucio keeps a stock of Texas wine and homemade snacks on hand, and prepares breakfasts inspired by her many travels, especially to her husband's home country—Mexico. Three Danes Inn, just west of South Main Street, also offers cozy environs in a historic home, where the Danish-American Marks family provides a continental breakfast stocked with homemade pastries from their attached bakery.
After checking in, head to Magnolia Avenue. If pre-dinner drinks are in order, La Zona will charm with its Instagram-friendly eccentricities. Pull up a chair in the small bar or, better yet, find a table on the expansive patio and watch the parade of people.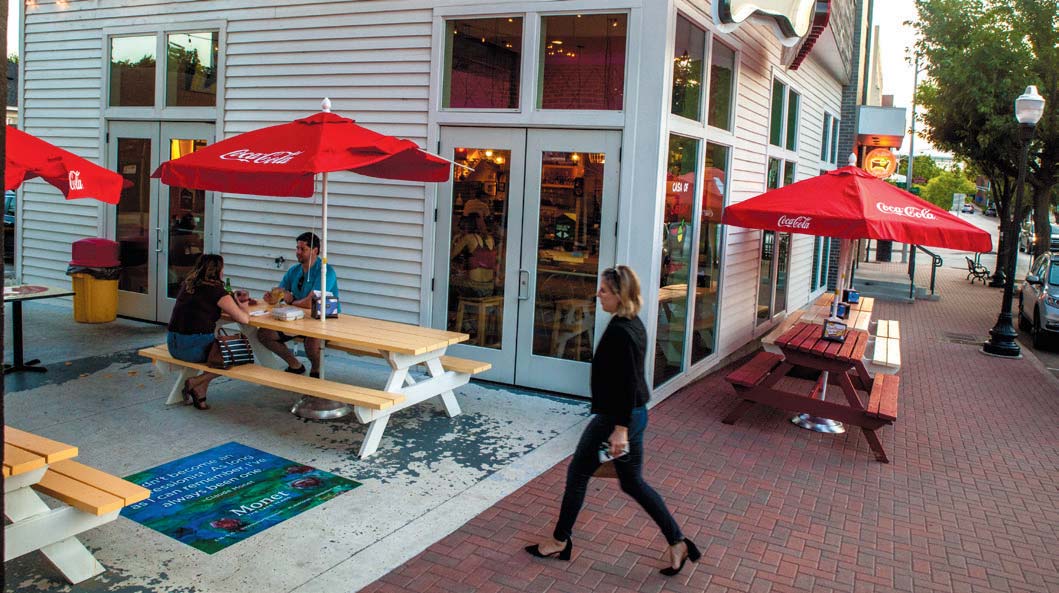 FRIDAY DINNER
For 10 years Ellerbe Fine Foods has put Fort Worth on the national map. Many credit co-owners Molly McCook and Richard King with pioneering farm-to-table dining in Cowtown. Ellerbe is no secret, so reservations are recommended.
Plenty of dinner options line Magnolia Avenue. For an intimate experience, head east to Nonna Tata's, where Donatella Trotti has made and sold Italian food since before Magnolia Avenue was cool. Lili's Bistro, just up the block, is a favorite for an upscale, but laid-back, meal. If time permits, seek out dessert at Melt Ice Creams. The homemade-style ice cream is worth the inevitable line-out-the-door wait, especially with flavors like Cup of Texas, made with Craftwork Coffee Co.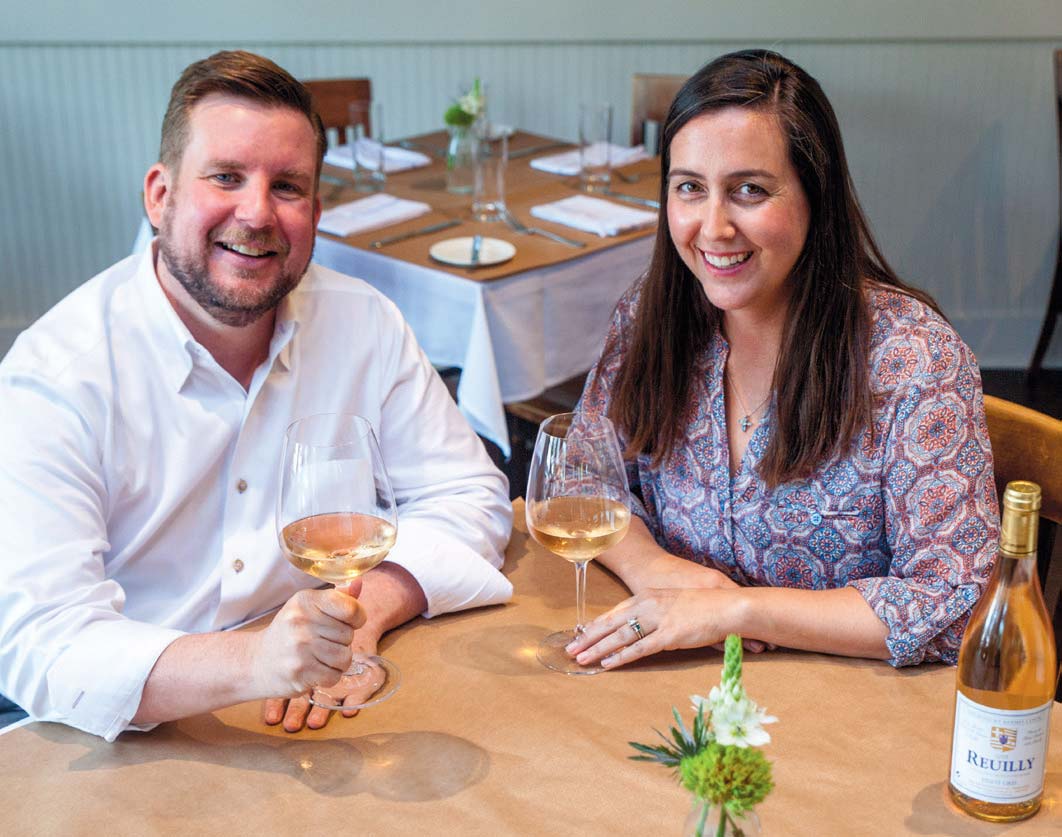 FRIDAY NIGHTCAP
Post dinner, take advantage of the craft cocktail scene. Proper, at the far east end of Magnolia Avenue, has a speakeasy vibe, all dim lights and dark wood. Look for local featured items, like BLK EYE Vodka, made just up the road. The Usual, a seductive, quiet bar on the opposite end of the street, also has a strong cocktail program. On the way to bed, you might hear noise coming from taco shop Salsa Limón. The combination of late hours (they're open until 3 a.m. on weekends), cheap and delicious street tacos, and good drinks keeps the place packed.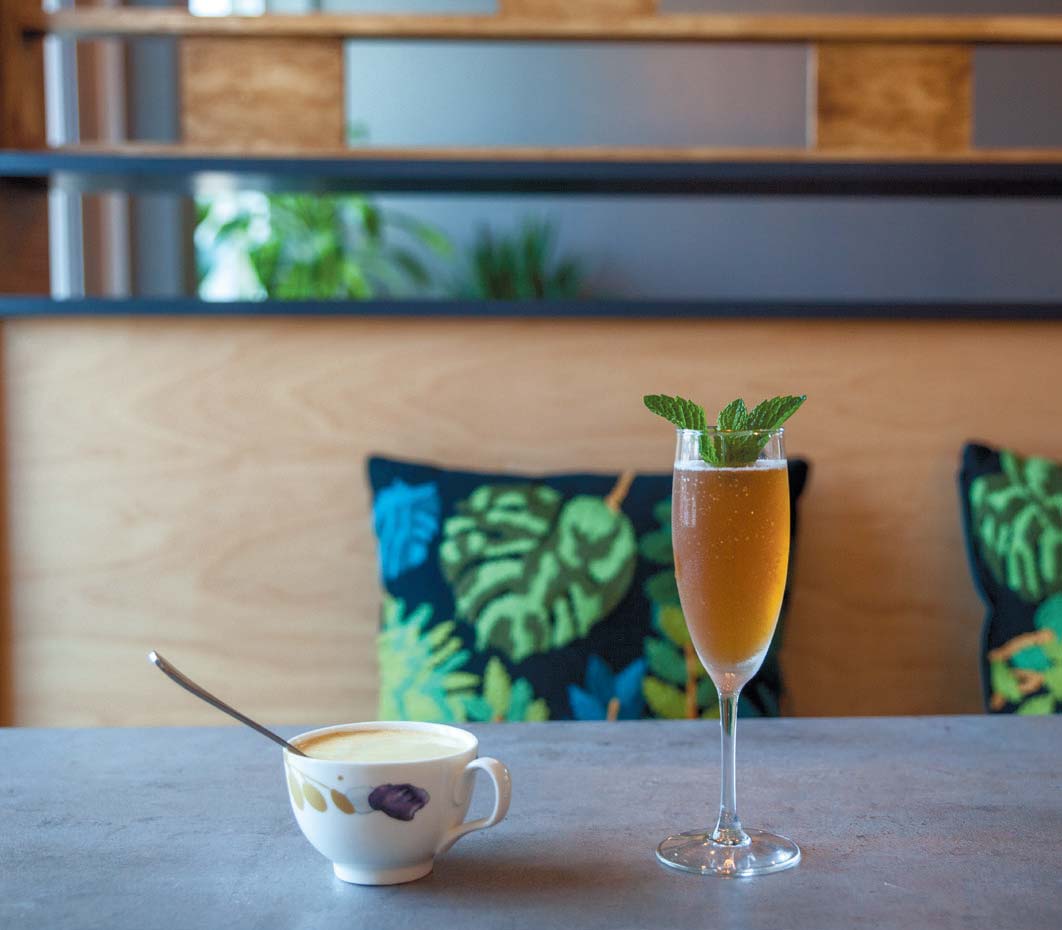 SATURDAY: WAKE UP
Two words: vegan brunch. If your accommodations don't provide the first meal of the day, head to Spiral Diner, one of the first alternative restaurants to set up shop on Magnolia Avenue. When owners Amy McNutt and James Johnston picked out the building in 2004, only a few of the area stalwarts were there. Save room for dessert: Spiral Diner makes vegan I-Scream, a creamy, soy-based confection that will convince even the most resistant of taste buds. Those dead set on eggs should head to Fixture Kitchen and Social Lounge. Chef-owner Ben Merritt was just a winner on the popular television show Chopped on the Food Network, and his menu ranges from beet fries to egg-and- bacon-topped shrimp and grits to a pork-carnitas benedict. Brewed offers Southern comfort food in a cozy space.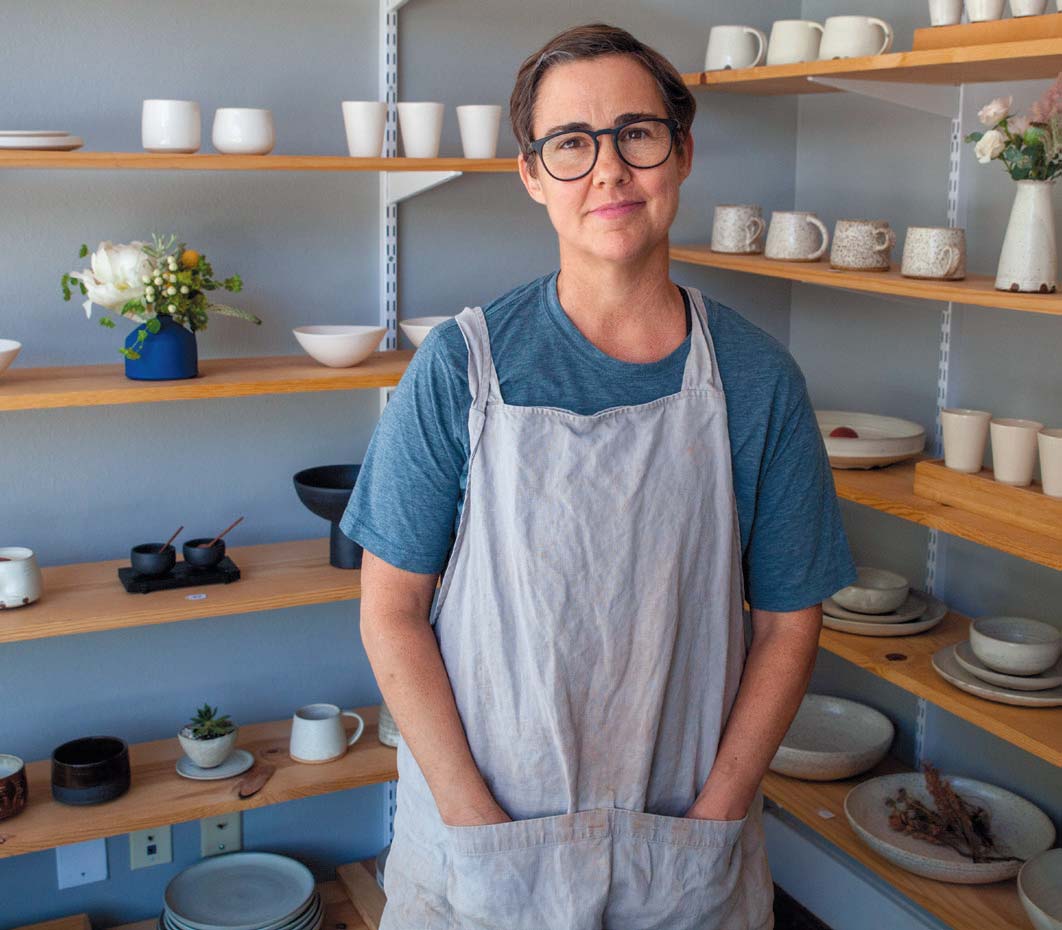 SHOP AND STROLL
Since opening in summer 2018, Kendall Davis Clay has transfixed passersby with her floor-to-ceiling-windowed studio space/ storefront. Davis understands the intimate relationship between food and serving vessel. Using a refined, minimalist style, she creates cups, bowls, serving platters and most everything in-between. In the same building, check out Ephemera Terrariums. Walk in, give a price range, and staff will assist you in making your own unique terrarium. For more plants, head next door to plant shop Grow. Emily and Bobby Lynge run Grow out of a 1978 Airstream Sovereign. Some pots might look familiar; the Lynges commissioned Davis to make some pots for their plants. Next, hit up Tribe Alive, a sustainable women's clothing shop, and record spot Panther City Vinyl.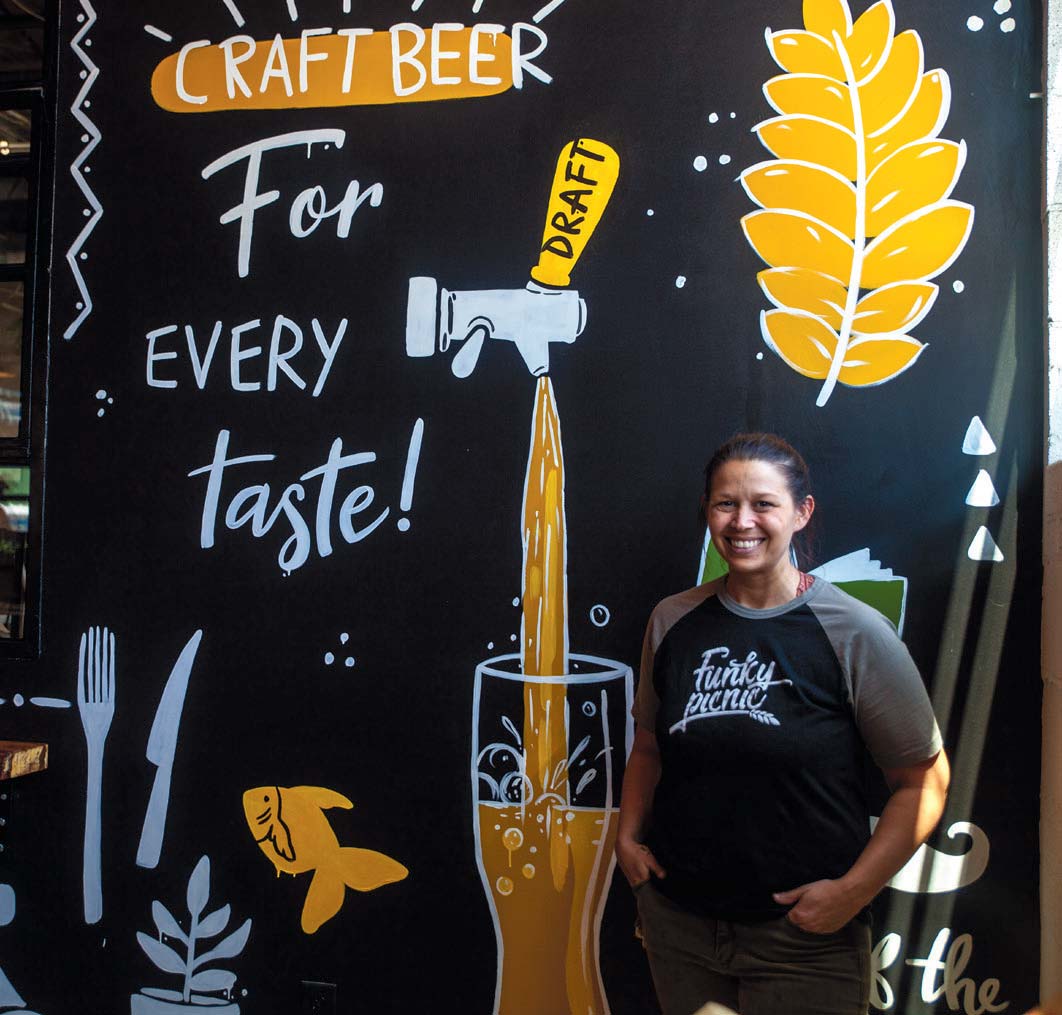 HOMETOWN BREWS AND SPIRITS
Thanks to its warehouse buildings, South Main Street has become something of a hub for fermented beverages. Vodka, cider, beer—there's something for everyone within a few blocks' radius.
Parts of South Main are still under construction, and the stretch itself is over a half-mile long. But resist the urge to drive. Instead, walk and bask in the quirky signs, remnants from the district's more industrial days, and grand, old brick buildings. Old and new integrate on this street, and the downtown skyline makes for a beautiful backdrop.
Catch the 3 p.m. tour at BlackEyed Distilling Co., a block off South Main Street. Owners J. Todd Gregory and Scott Billings make BLK EYE Vodka from non-GMO Texas black-eyed peas. The distillery is in the historic Fire Station No. 5, a two-story, 105-year-old brick building. To guarantee a spot, book online at least a few days in advance: it fills up fast.
If spirits just aren't your thing, head to Rahr & Sons Brewing Co., the city's best-known brewery, for the 2:30 p.m. tour. The brewery is open to the public only between 1 and 3 p.m. on weekends.
Post tour, fortify yourself with a late lunch or snack at nearby Funky Picnic Brewery & Café. In the growing circle of Fort Worth breweries, Funky Picnic sees itself as a family-friendly spot that pays equal attention to food and beer. Be sure to try the house-brined IPA pickles. Staple beers include Funny Accent, a perfectly balanced English-style pale ale both sweet and malty. Next door Black Cat Pizza also makes for a good lunch choice. Owner Jaime Fernandez started his pizzas as a pop-up at a local bakery. His pies start with made-from-scratch dough and incorporate ingredients from local businesses.
Next switch it up with Locust Cider & Brewing Co. The brightly painted, two-story building is hard to miss on the mostly staid street. Locust offers a range of flavored ciders and has arcade games in the back.
To complete the brewing scene, head north to HopFusion Ale Works, a fun spot with a taproom often packed with eager tasters. The beer leans more towards the experimental and whacky—see Feisty Blonde, a honey-orange blonde that packs an 8.2% abv (alcohol by volume) punch. A few blocks west of South Main Street, you'll find The Collective Brewing Project. Here, sours and other rare styles are on display in a stunning, brick-walled old building.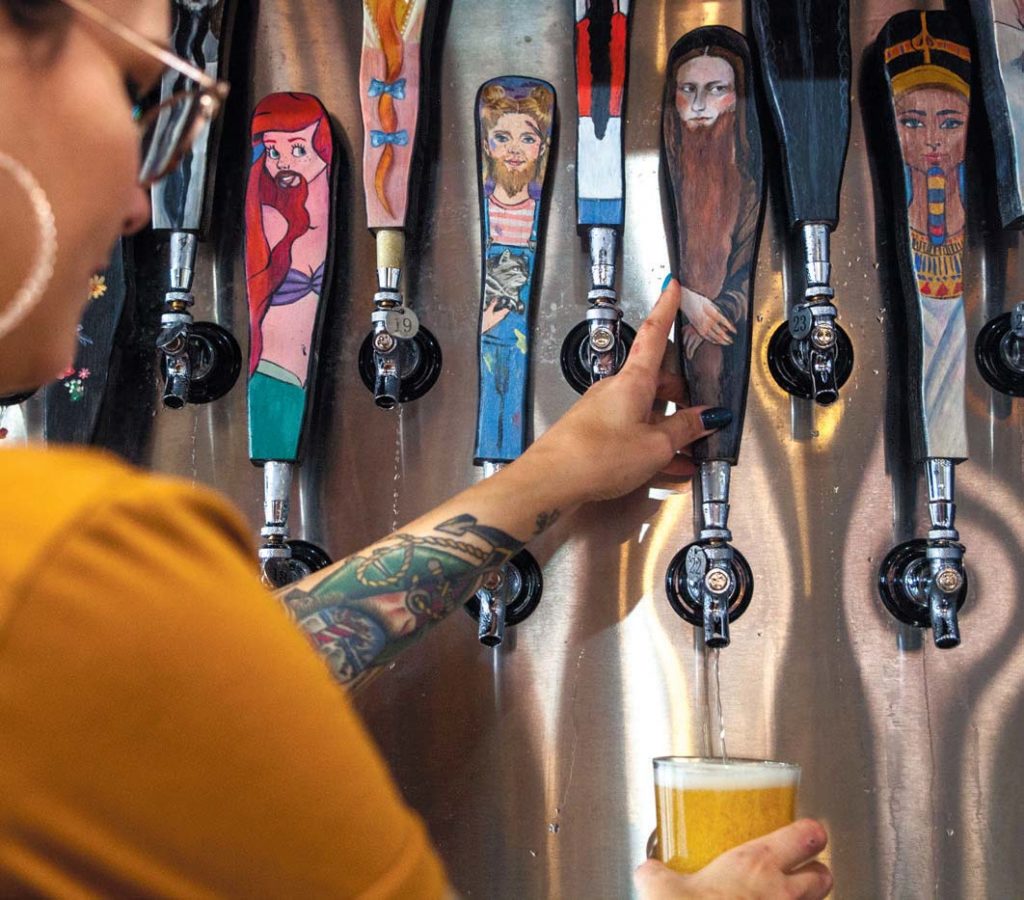 SATURDAY DINNER AND DRINK
Sitting down in Four Sisters feels like coming home. Chef-owner Tuan Pham opened Four Sisters – A Taste of Vietnam to celebrate the women in his family and the food he grew up making with them. Pham and his staff prepare 'most everything—down to the tofu, rice noodles and soymilk—from scratch. Cannon Chinese Kitchen, a small-plate Chinese restaurant tucked a couple blocks away in the neighborhood, also offers a unique, intimate experience.
Post-dinner, catch a show at local theater Amphibian Stage Productions.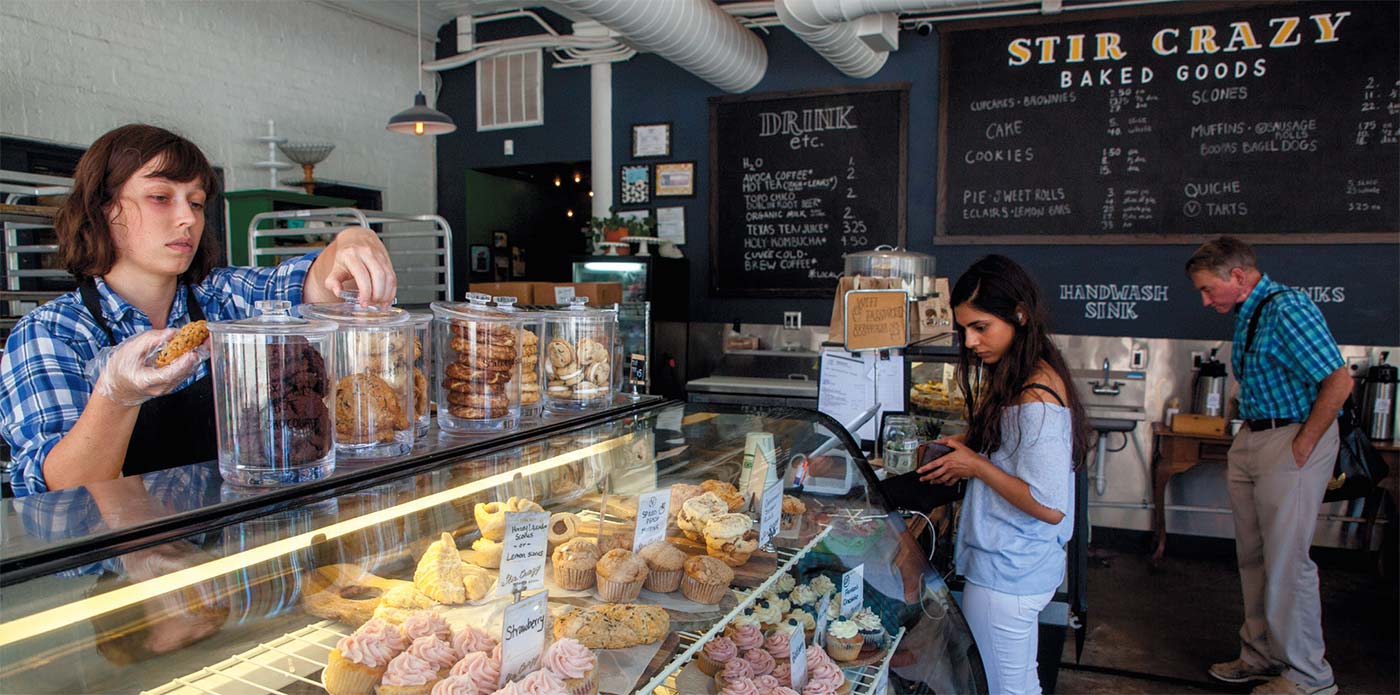 SUNDAY MORNING
Breakfast options abound. Those wanting another go at brunch can head to The Bearded Lady on South Main Street. The local hotspot expanded and reopened summer 2018 with an indulgent brunch menu that incorporates beer into the food. Sunday morning is also a good time to wade into the Fort Worth barbecue scene. Heim BBQ, on Magnolia, has a menu that includes bacon burnt ends, which is capable of bringing people to their knees. Panther City BBQ, on South Main, is a relative newcomer that has captivated barbecue experts.
Those looking to wind down after the long weekend can opt for Stir Crazy Baked Goods, a from-scratch bakery on Magnolia Avenue featuring organic quiches filled with goodies from a garden box right outside the shop, and breakfast pastries like the perfectly sweet honey-lavender scones. The cupcakes are a local favorite: 'best take a box home with you.
If the weekend has left you itching to cook, head to Pendery's World of Chiles & Spices on Eighth Street, a five-minute walk from the west end of Magnolia Avenue, and peruse the array of spices, especially the wide selection of chiles. For final souvenir-hunting, head to Avoca Coffee Roasters for locally roasted beans, or to Fort Worth Locals for t-shirts and trinkets featuring Fort Worth's many nicknames.
There are more businesses coming into the area every month, so go ahead. Plan that trip back.