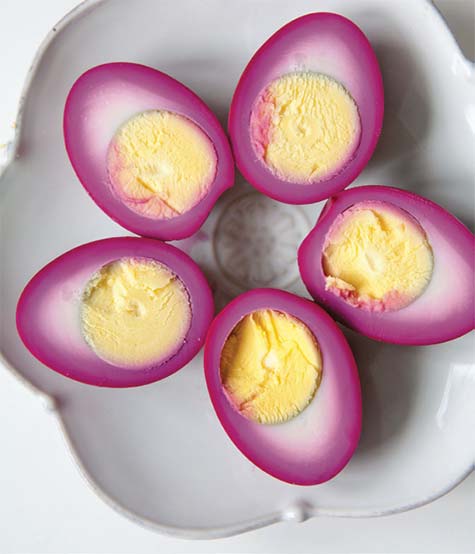 Photo & Recipe by Elise Bauer, Simplyrecipes.com
Makes 6
Prep Time: 20 minutes
Cook Time: 45 minutes
1 beet, peeled and chopped into large dice
1 cup water
1 cup cider vinegar
1/ 4 onion, sliced
1/ 3 cup granulated sugar
3 cardamom pods
1 star anise
6 hard-cooked eggs, peeled
Place the chopped beets and water in a saucepan and bring to boil. Reduce heat, cover and simmer until the beets are tender, about 35 minutes.
Add the vinegar, onion, sugar and spices and bring to a boil. Cook, uncovered, and stir occasionally until the sugar is dissolved and the onions are translucent, about 5 minutes. Remove from heat to cool for 5 minutes. Strain liquid. Reserve beets to eat separately.
Place the eggs in a jar large enough to loosely hold all 6. Fill with strained liquid to within ½ inch of the top. Close with the lid. Refrigerate for up to 1 month.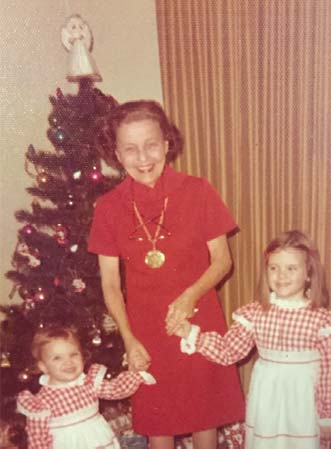 1976: Laura Boyd DeSmeth
(left), Helen Boyd, Krys
The dish that irrevocably evokes Christmas
memories for Krys Boyd. . . . is her Irish-German
grandmother's pickled eggs.