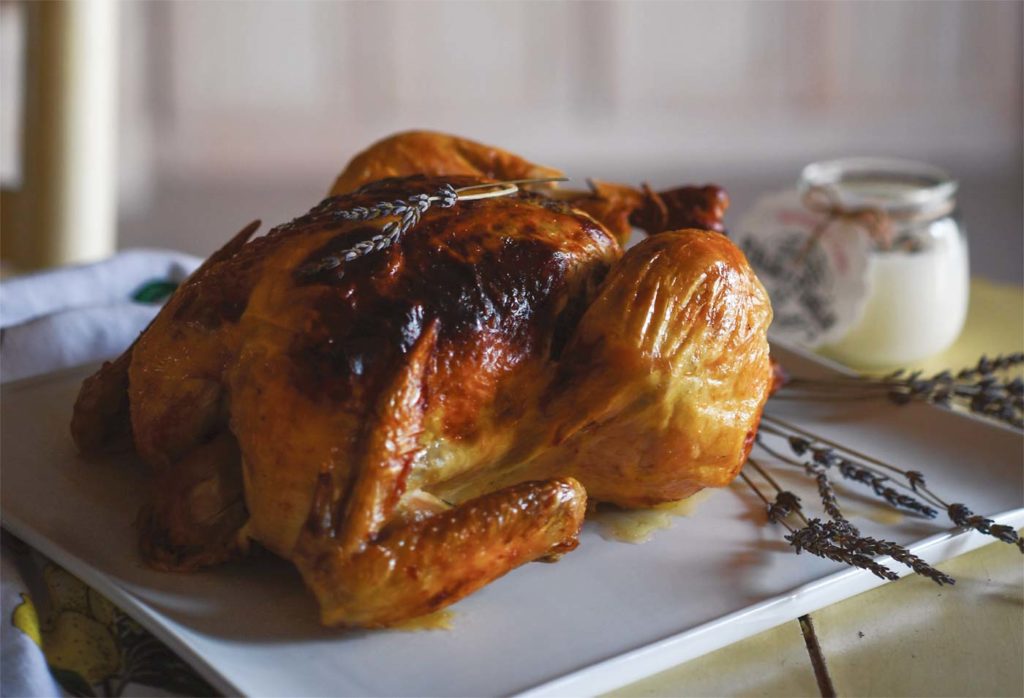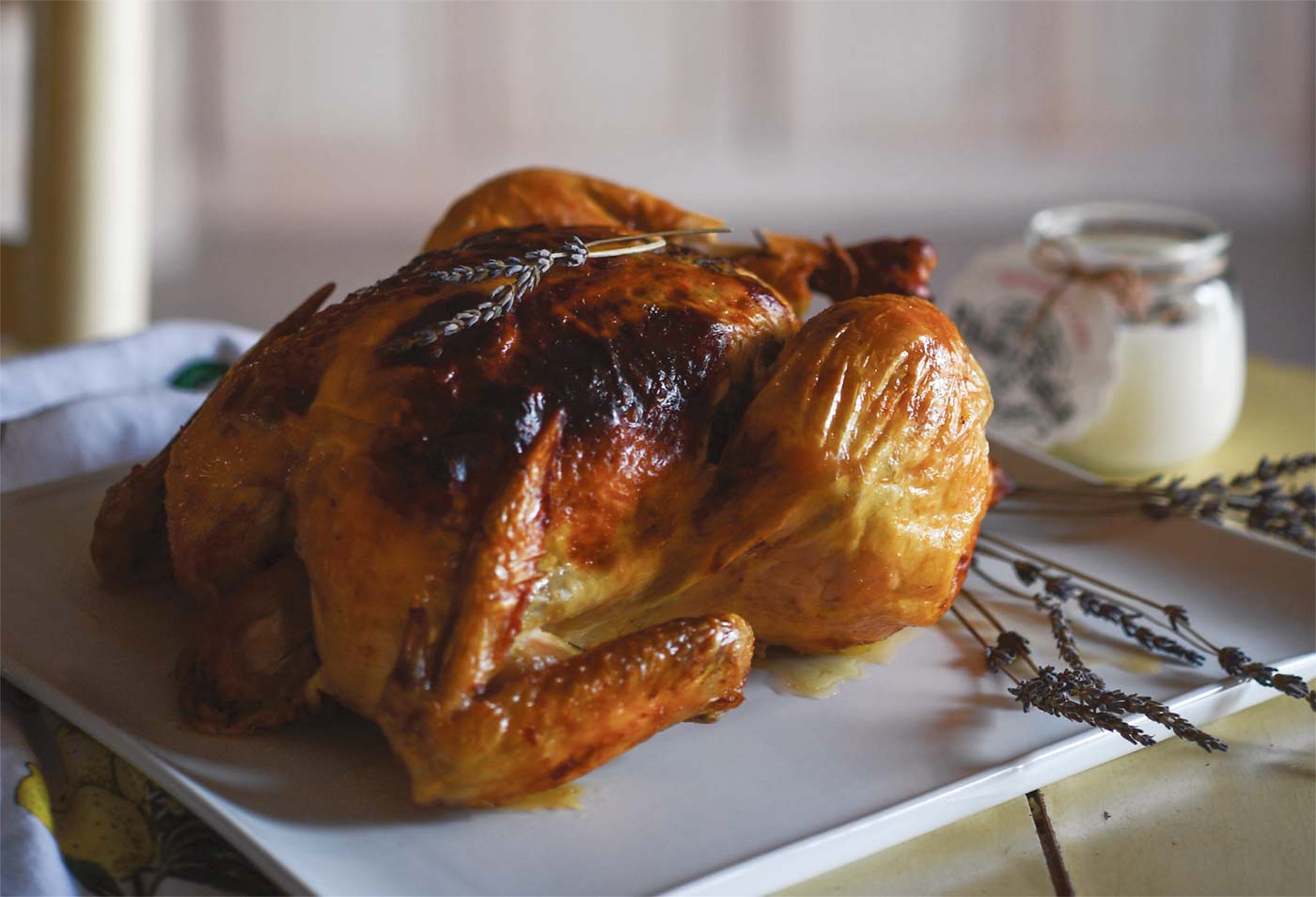 The secret to this tender, juicy chicken dish is a combination of lavender, butter and lemon. My mouth is watering just thinking about its unusual flavors. I like to use fresh parsley as well as pink Himalayan salt because the minerals add so much flavor. I use Provence lavender because it is a savory variety. (English lavender is a sweet lavender best used for baked goods like cookies and scones or for sweet cocktails.)
½ cup (1 stick) butter, softened
1 teaspoon lavender (Provence lavender will work best for this savory dish)
2 garlic cloves, minced
2 Tablespoon chopped parsley (preferably fresh, but dried works as well)
2 lemons, quartered (half of 1 lemon needs to be squeezed)
5–7-pound chicken
Salt (pink Himalayan)
Olive oil
Preheat oven to 375°F. You'll want to cook your chicken for 20 minutes per pound. So a 6-pound bird would roast for 2 hours.
To make herb butter: Soen stick of butter. Blend it with lavender buds, garlic, parsley and the juice of half of one squeezed lemon. Do not discard the lemon rind, as it's going inside the bird's cavity.
To roast the chicken: Dry the chicken by patting it with paper towels and place it in a greased roasting pan, breast side up. Loosen the breast skin with your fingers and rub the herb butter under the breast and thigh skin and inside the cavity. Place the squeezed lemon rind and remaining quartered lemons inside the cavity. Wrap the wing tips with aluminum foil to prevent burning. Tie the legs with kitchen twine. Sprinkle the bird with pink Himalayan salt and lightly drizzle breast and thighs with olive oil. Place roasting pan in the preheated oven and cook 20 minutes per pound. Remove the foil from wing tips and let the chicken rest for 15 minutes. I like to pour the amazingly avorful pan drippings into a bowl and chill in the fridge to separate the fat. Once chilled, you can use a spoon to scrape it o and discard. e remaining drippings can be used for a gravy. I like to pour the drippings gravy over pasta and serve the chicken carved alongside.