Photography by Glen E. Ellman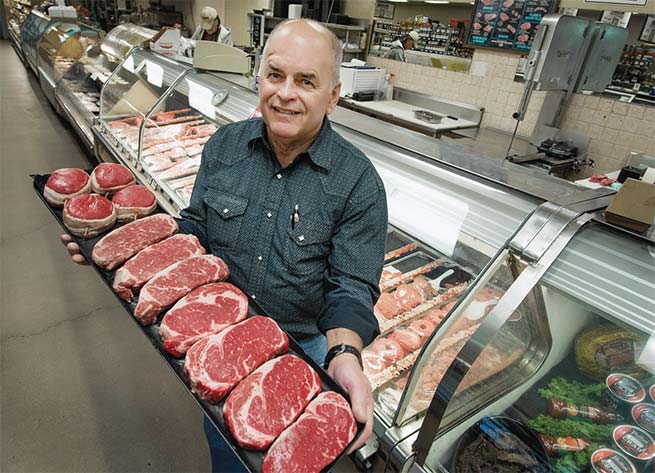 Bob Larance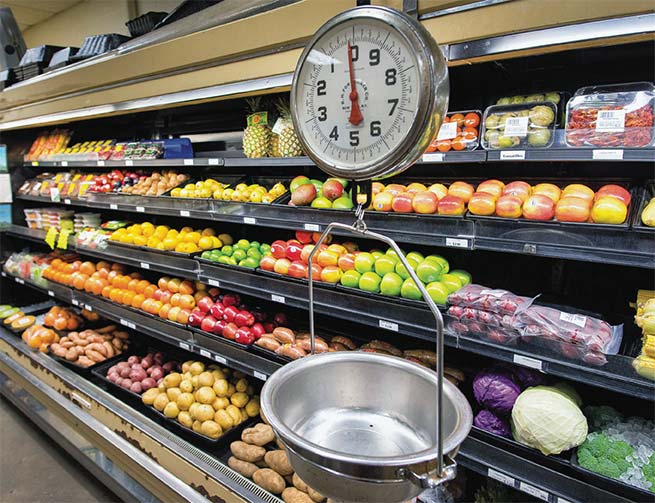 There was a time in Fort Worth when the only place to find once-exotic foodstuffs like prosciutto, stuffed olives and mustard that spanned beyond "classic yellow" was Roy Pope Grocery.
The family-owned grocer and grill opened in 1943, originally sharing space with a washateria, a shoe repair shop and a dry cleaning business. Today the west Fort Worth institution still stands in its original location, just steps from one of the city's wealthiest neighborhoods and is still relevant amid a sea of big-box gourmet grocers.
"It's full of its challenges—being an independent—because there are none of us left," says owner Bob Larance. "We used to bring product in that nobody else in this area had. Now it's become mainstream for all of these other guys to bring in imports. Everybody's gotten into natural foods, imported items—things of that nature."
Larance has seen the growth of the grocery industry firsthand since becoming Roy Pope's store manager in 1976. He worked for thenowner John LeMond, who purchased the store after Roy Pope died in 1967. In 1990 LeMond retired and sold to Larance, who's managed the business with his wife Renee ever since. Quality, service and knowing what customers want are solely what has sustained the store, despite ever-growing competition, for more than 70 years, Larance says.
"The very first imported item came when a customer came in and asked for something they had over in France," Larance says. "That's how the gourmet imports started."
While Roy Pope's shelves aren't exclusively stocked with gourmet goods (customers will find staples like trash bags, toiletries and tortilla chips), products range from Bahlsen European cookies and various English teas to Fredericksburg-based Fischer & Wieser jams and sauces, Picolos Texas pickles and Parker County peaches, when in season.
If an item doesn't sell after a short test period, it's gone, Larance says. With just 6,000 square feet of selling space, including a small seating area for dining from the deli and a spacious corner dedicated to an extensive wine collection, Larance doesn't have room to waste.
"We grow our business by what our customers are asking for," he says. "We don't just go out and buy a bunch of stuff, put it on the shelf and hope they buy it."
Customers come from as far away as Granbury and Weatherford, but the store's bread-and-butter clientele comes from within a twomile radius, Larance says.
"We've got customers who come up to the counter and say, 'I want my usual,' and our guys back there know what that is."
That "usual" could be anything from a certain cut of lamb or veal chops to a specific quantity of dry-aged ribeye steaks with heavy marbling. It could also be a spicy relish, a pound of house-made chicken salad, a carton of pimento cheese or a Kobe beef burger prepared medium with thick-cut bacon and chipotle barbecue sauce.
Doubling as a popular lunchtime eatery for both blue-collar workers and soccer moms, Roy Pope is home to one of Fort Worth's most highly touted burgers.
"Probably our strongest quality, outside of our customer service, is our meat department. Nobody can touch us on our prime beef. It's a thing that our customers demand," Larance says. While he won't divulge his beef source, Larance says he's not buying anything from a manufacturer. Beef is hand-ground in-house for burgers, and prime cuts can be butchered to the customer's liking. There's also an array of wild game like buffalo, quail and duck along with salmon and sea bass.
At 69 years old, Larance has cut back his work schedule to spend more time with his grandkids, thanks to tenured employees whom he trusts to carry the load. He says he'll let the business dictate what the future holds.
"We try to keep longtime employees just like we do customers," he says. "We want people that understand what service is and what customers want. I think we've got people here for the future."