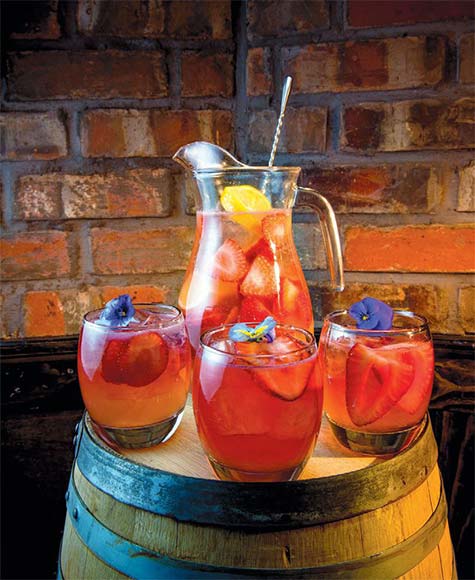 What McCullough calls his "backdoor screened porch sipper" is inspired by vermouth, which pairs perfectly with springtime fruit. Local spring strawberries are a sweet, but fleeting, treat, so get them while you can. Sparkling mineral water lends a rush of effervescence. Honey binds the ingredients and adds viscosity. After all, bees hold the world together—springtime punch included.
1 bottle (750 ml) Dolin Blanc Vermouth
8 ounces Texas-made Waterloo Gin
4 ounces local honey cut with 2 ounces hot filtered water
8-10 sliced strawberries
2-4 large lemon slices
Two dashes of raspberry vinegar for tartness and acidity
2 cups sparkling mineral water for fizz
Garnish with organic, edible nasturtiums, violas or pansies
Stir the whole shebang in a glass pitcher and serve in small glasses. "Then you have something fantastic for you and your friends to sip on for $20," says McCullough. He describes the punch as light, refreshing and floral without being overly alcoholic. "It's low-octane fuel for a high-octane lifestyle." We concur.
Mixologist Brian McCullough may be found behind The Standard Pour's wooden, elbow-worn bartop.