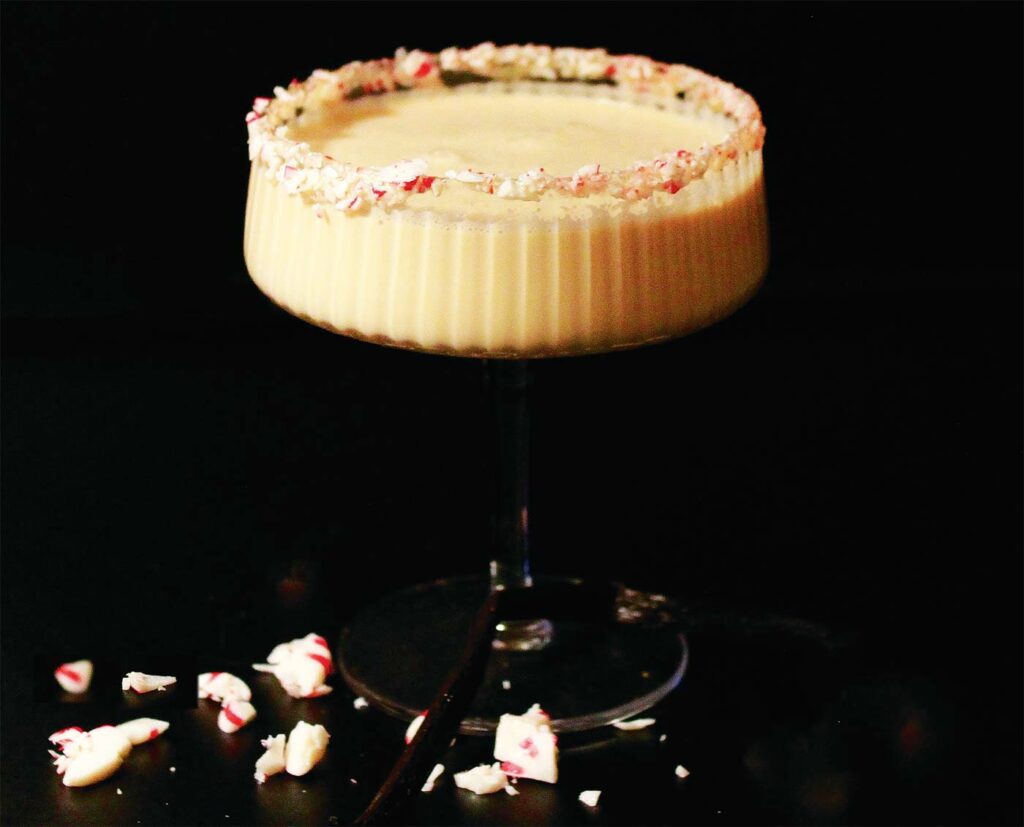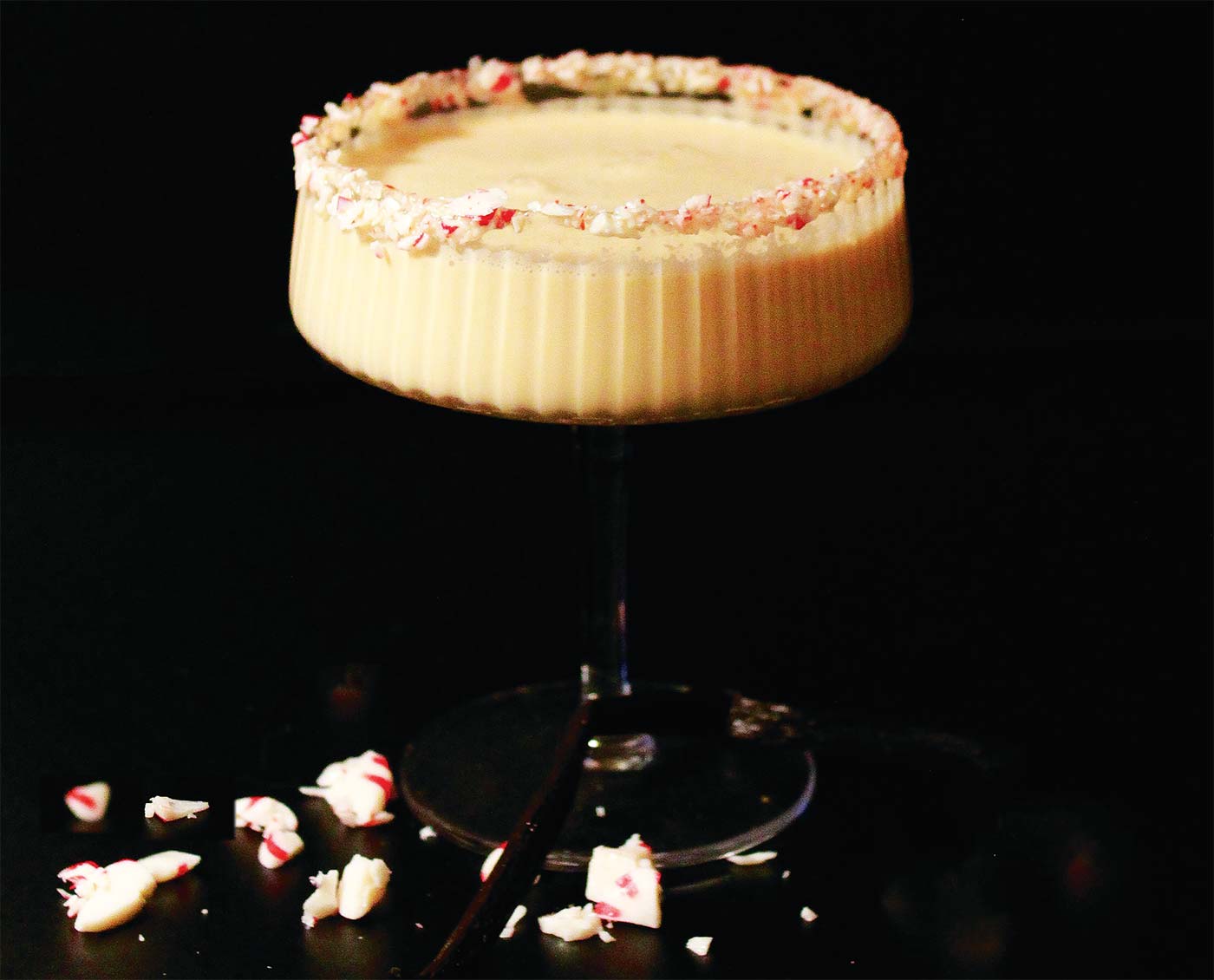 The combination of rich white chocolate, invigorating espresso, and refreshing peppermint will dance on your palate in a symphony of winter flavors. Sip slowly and savor this velvety goodness, a delightful treat that captures the essence of the season.
INGREDIENTS
Melted white chocolate chips
Crushed peppermint candy
Espresso coffee
Torani white chocolate syrup
Vanilla extract
Peppermint extract
Heavy cream, 4 ounces per drink
Prepare a coupe glass: Coat the rim of the glass with melted white chocolate. Crush some peppermint candy and carefully dip the rim into the crushed candy, ensuring it is evenly coated. Set the glass aside.
Brew espresso and let it cool slightly. In a cocktail shaker, combine one shot cooled espresso, 1 ounce white chocolate syrup, 2 drops vanilla extract, and 2 drops peppermint extract. Add 4 ounces heavy cream to the shaker, along with a generous amount of ice. Shake vigorously until the mixture is well chilled and frothy. Strain the creamy mixture into a prepared coupe glass.
At Stafford House Provisions, we love curating and serving beautiful wines from around the world but also exploring the enchanting world of non-alcoholic cocktails. Stafford House Provisions in the heart of Denison, TX: Staffordhouseprovisions.com