FOR AFICIONADOS OF TEXAS CUISINE
Recipe courtesy of:
United Tastes of Texas
Authentic Recipes from All Corners of the Lone Star State
By Jessica Dupuy
jessicadupuy.com
Oxmoor House ($24.95)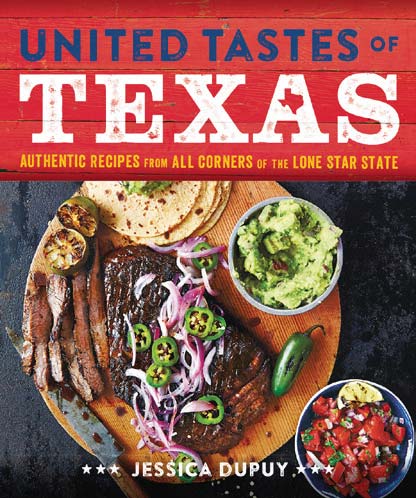 United Tastes of Texas is Jessica Dupuy's culinary love letter to the Lone Star State. A fourth generation Texan and frequent contributor to Texas Monthly, Dupuy guides us on an epicurean journey, region by region. Along with quintessential Texas recipes, Dupuy dishes up historical tidbits, suggests foodie pit stops, and profiles local chefs. She explores the cult of barbecue and our passion for Tex-Mex. From chicken-fried steak to cream cheese kolaches, it's all here. Below, Dupuy tops a bed of greens with avocado slices and juicy red grapefruit from the Rio Grande Valley.
Grapefruit, Avocado, and Butter Lettuce Salad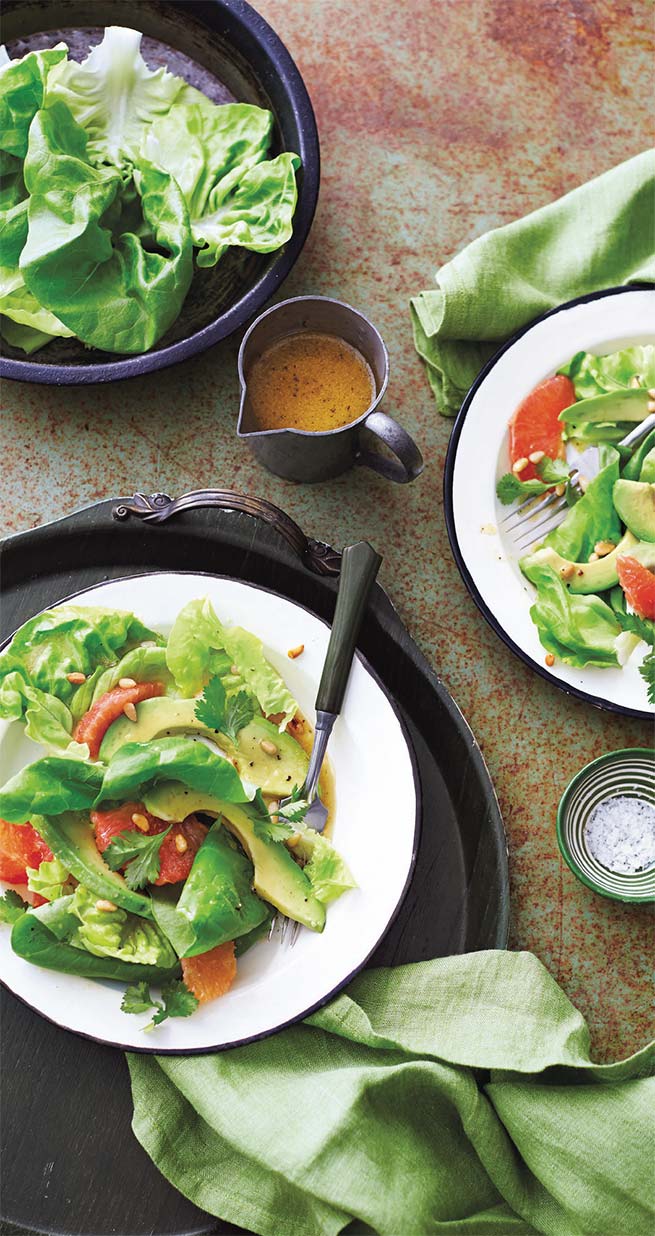 Serves 6-8
2 large red grapefruit
2 heads butter lettuce, torn
2 ripe avocados, sliced
⅓ cup toasted pine nuts
Citrus Vinaigrette (recipe below)
Garnish: fresh cilantro leaves
Using a sharp, thin-bladed knife, cut a 1/4-inch-thick slice from each end of each grapefruit. Place flat-end down on a cutting board, and remove peel in strips, cutting from top to bottom following the curvature of fruit. Remove any bitter white pith. Holding peeled grapefruit in the palm of your hand, slice between membranes, and gently remove whole segments.
Divide lettuce among 6 to 8 serving plates. Top each serving with grapefruit segments and avocado slices; sprinkle with pine nuts. Drizzle with desired amount of Citrus Vinaigrette, and add salt and pepper to taste. Garnish with cilantro.
CITRUS VINAIGRETTE
Makes ⅔ cup
¼ cup fresh orange juice
2 tablespoons fresh lime juice
½ teaspoon sugar
½ teaspoon table salt
¼ teaspoon freshly ground black pepper
¼ cup olive oil
Whisk together first 5 ingredients in a small bowl. Add oil in a slow, steady stream, whisking until smooth. Refrigerate in an airtight container up to 5 days.
Jessica Dupuy is the author of "United Tastes of Texas Authentic Recipes from All Corners of the Lone Star State". jessicadupuy.com