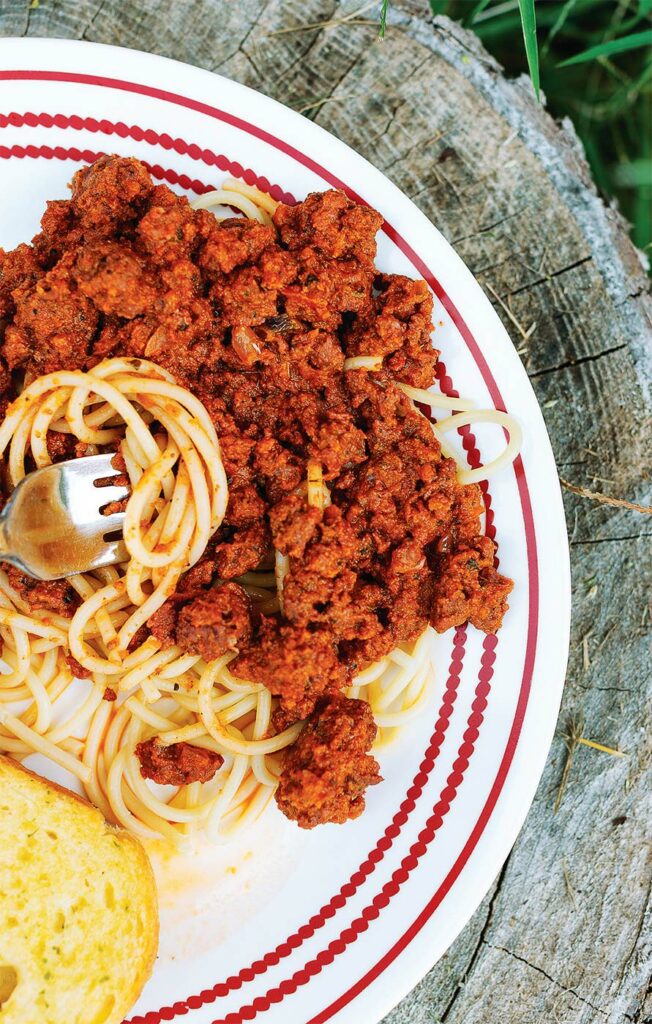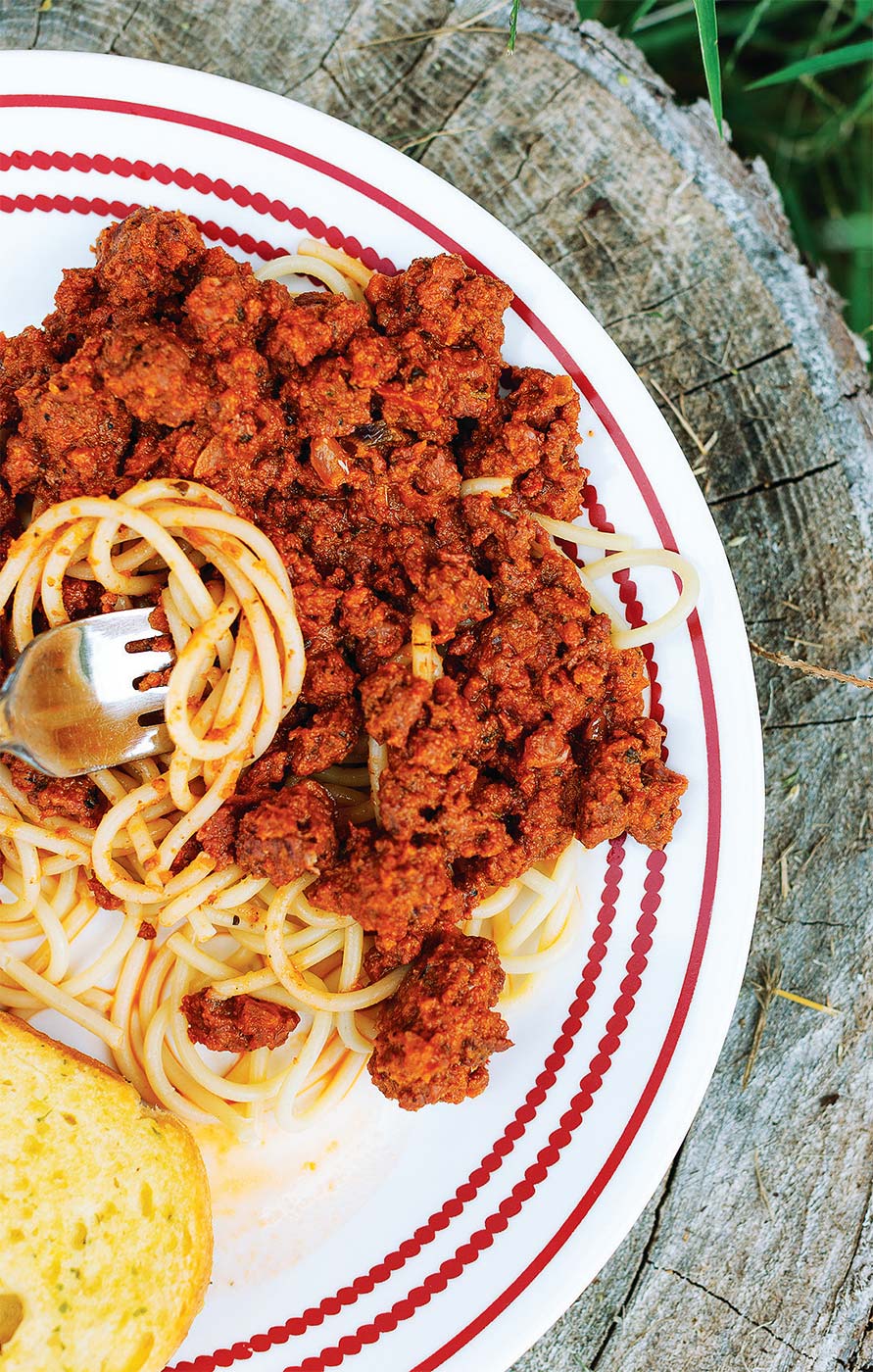 Recipe by Theda Pogue, GP Ranch
Photo by Melinda Ortley
If you've never tasted bison meat, Theda recommends purchasing ground bison and using it in a simple recipe like spaghetti to get acquainted with the gamier taste. With a higher protein content and less fat than ground hamburger, she recommends cooking bison the same way you would cook lean grass-fed cattle meat: low and slow.
Heat the oven to 400°F.
Brown 1lb of ground bison meat in a skillet. Bison meat is very lean, so no need to drain off the fat. Roughly chop in a bowl: 1 cup (1–2 medium) sweet onions, 4 pounds Roma tomatoes, 6 garlic cloves, 1 carrot. Coat with olive oil and roast on a baking sheet in the oven until charred. Once slightly cooled, place all ingredients into a blender and blend until smooth. If necessary, add more of any ingredient, to taste. Extras don't need to be roasted; just toss in and blend up.
Place the browned bison meat and pureed vegetable sauce in a pot on low heat and simmer, adding a splash of Worcestershire sauce, a drizzle of honey, parsley flakes, basil, oregano, rosemary, marjoram, thyme, paprika, and salt and pepper to taste. (My tip: I always start with about 1½ teaspoons of each herb and add more to taste.)
Let the bison meat simmer for at least 20 minutes. The longer it simmers on low, the better the taste and the thicker the sauce will be. If the sauce gets too thick, I add a little pasta water to thin. Serve over freshly cooked spaghetti.