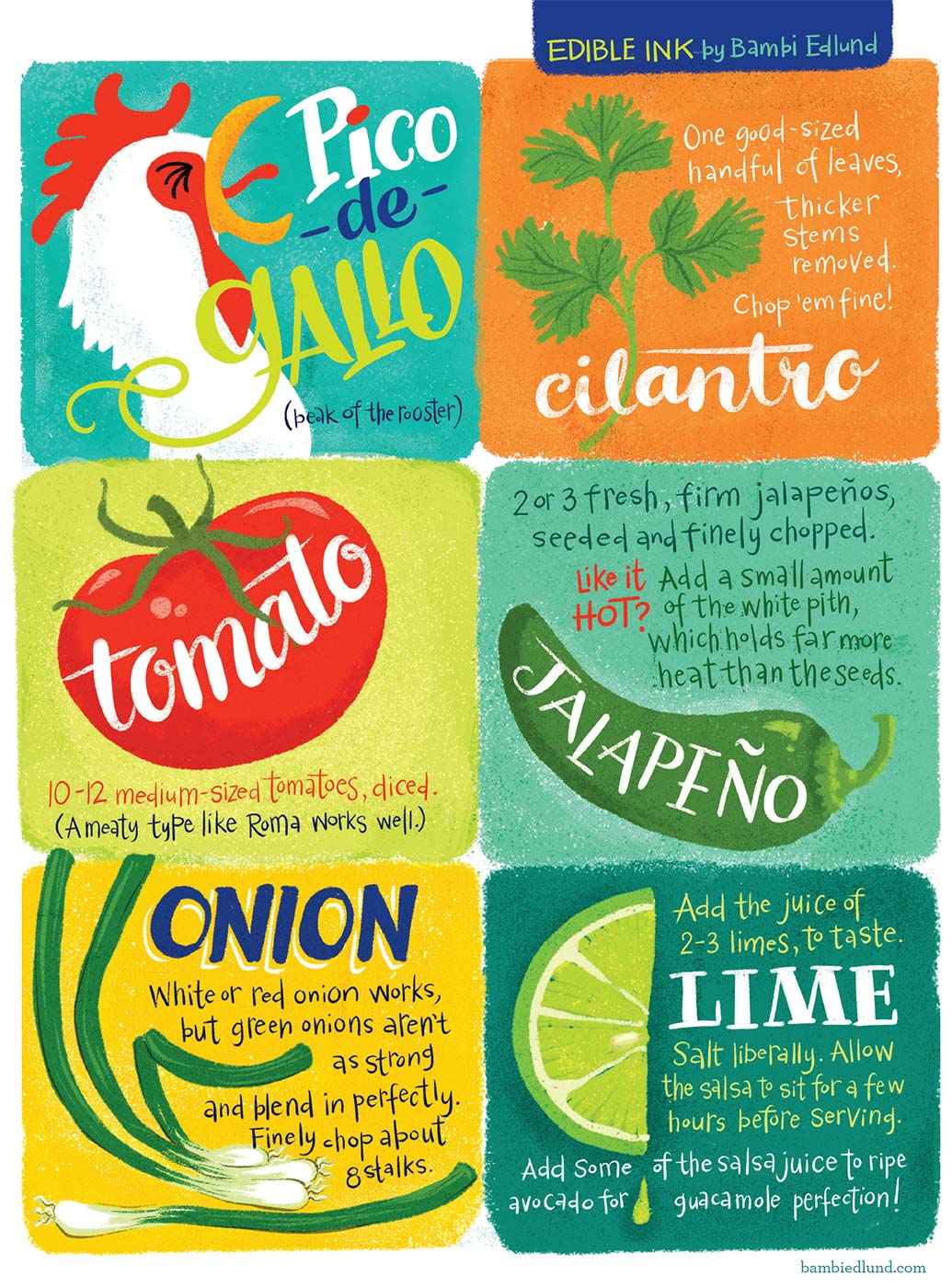 Cilantro: One good-sized handful of leaves, thicker stems removed. Chop 'em fine!
Tomato: 10-12 medium-sized tomatoes, diced. (A meaty type like Roma works well.)
Jalapeño: 2 or 3 fresh, firm jalapeños, seeded and finely chopped. Like it hot? Add a small amount of the white pith, which holds far more heat than the seeds.
Onion: White or red onion works, but green onions aren't as strong and blend in perfectly. Finely chop about 8 stalks.
Lime: Add the juice of 2-3 limes, to taste. Salt liberally. Allow the salsa to sit for a few hours before serving. Add some of the salsa juice to ripe avocado for guacamole perfection!
BAMBI EDLUND is an illustrator, graphic designer and hand-letterer, who pretty much always has India ink under her fingernails. Her illustrations are regularly featured in multiple Edible magazines across North America. bambiedlund.com