FOR ASPIRING KITCHEN GARDENERS
A Year On The Plate
Sharing Our Passion for Cultivating the Earth
By the Dallas County Master Gardener Association
dallascountymastergardeners.org
Wimmer Cookbooks ($40)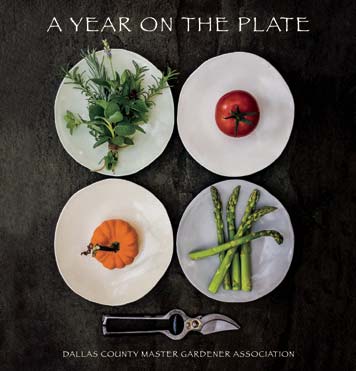 With its striking cover, A Year On The Plate makes a great coffee table accessory, but don't be fooled by its beauty. Chock full of down-to-earth recipes and expert gardening tips, this is a must-have reference guide for every North Texas cook who digs dirt. Straight-from-the-garden vegetables and fresh herbs are the stars of each seasonal recipe. "Trowel tips" offer advice for growing your own. In this excerpt, ribbons of Brussels sprouts get a sprinkling of cheese and nuts and a splash of lemony vinaigrette. Purchase at North Haven Gardens while supplies last or at dallascountymastergardeners.org.
Brussels Sprouts Slaw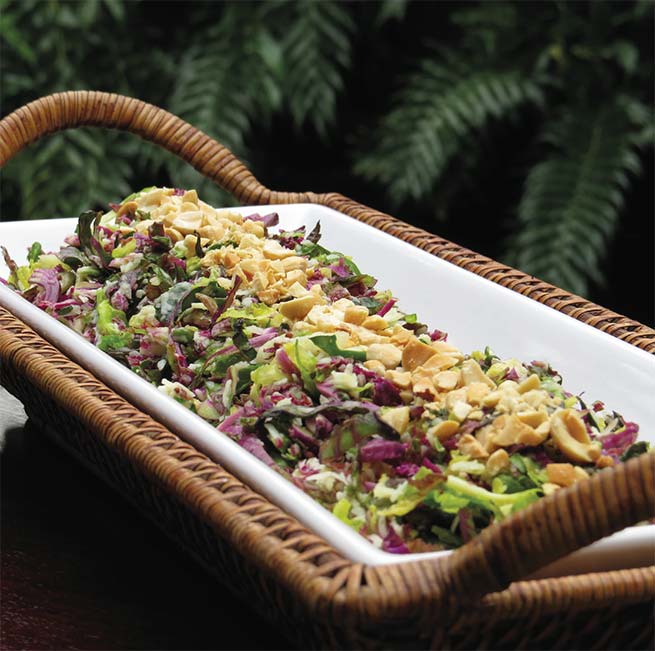 Serves 4
1 or 2 pounds Brussels sprouts (green and/or purple)
½ cup shredded Manchego cheese
Lemon Vinaigrette (recipe below)
Toasted macadamia nuts
Cut the bottom off each sprout. Peel off outside leaves and discard. Slice into thin slices and then chop into ribbons. Toss Brussels sprouts ribbons and Manchego cheese in a salad bowl. Pour vinaigrette over shredded Brussels sprouts. Plate and top with toasted macadamia nuts.
Lemon Vinaigrette
¼ cup olive oil
2-4 tablespoons fresh squeezed lemon juice
¼ teaspoon grainy mustard
½ teaspoon salt
Mix ingredients in a jar and shake.
"A Year On The Plate: Sharing Our Passion for Cultivating the Earth". dallascountymastergardeners.org