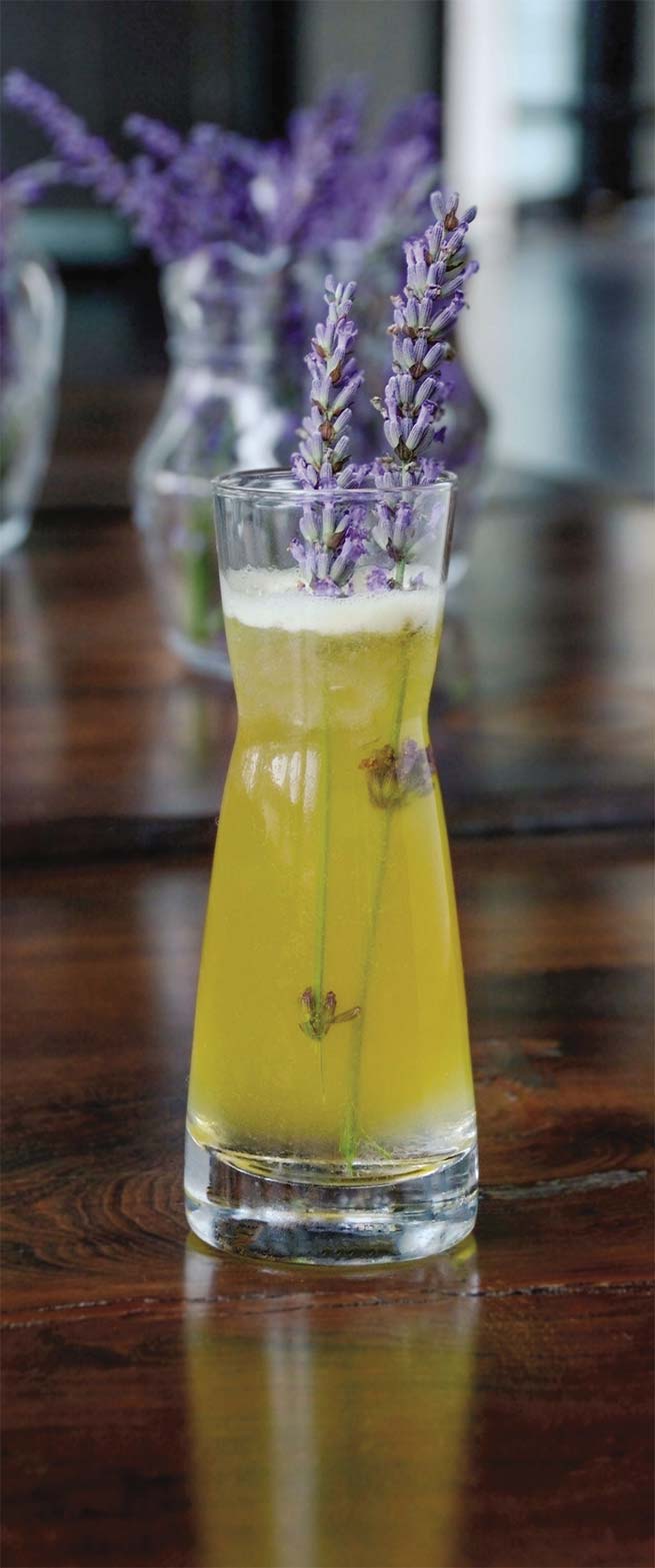 Cocktail chef Matthew Biancaniello was trying to make lavender whiskey lemonade when one of his regulars suggested adding Cynar, a bitter, artichoke-infused liqueur. He instantly knew it was the profile he wanted. In his book Eat Your Drink: Culinary Cocktails, he experiments with a variety of farmers market finds and foraged ingredients.
Serves one
2 ounces bourbon
¾ ounce fresh lemon juice
¾ ounce Agave Syrup (recipe follows)
¾ ounce Cynar
1 ounce Lavender Tea (recipe follows)
2 sprigs of fresh lavender, for garnish
In a cocktail shaker filled with ice, combine the bourbon, lemon juice, agave, Cynar, and lavender tea, then shake and strain into a tall glass with ice. Garnish with the lavender sprigs.
Lavender Tea
Makes 3 cups
3 cups water
½ cup dried French lavender buds
Bring 3 cups water to a boil in a medium saucepan. Add ½ cup dried French lavender buds. Remove from the heat and let sit for a few hours, then strain into a clean bottle. The tea will keep for about a week in the refrigerator.
Agave Syrup
Makes 2 cups
In a bowl, combine 1 cup agave nectar and 1 cup water. Stir until the agave has dissolved and the mixture is well combined. Keep in an airtight container in the refrigerator for up to 6 months.
Adapted from Eat Your Drink: Culinary Cocktails by Matthew Biancaniello. Copyright © 2016 by Matthew Biancaniello. Reprinted by permission of Dey Street Books, an imprint of HarperCollins Publishers.