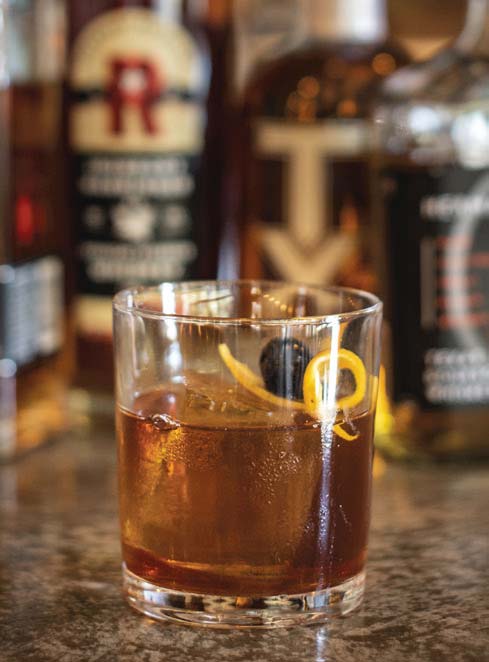 Makes 1 serving
2 dashes Angostura Bitters
3 dashes Fee Brothers Orange Bitters
¼ ounce (½ tablespoon) Brown Sugar Simple Syrup (recipe follows)
2 ounces (¼ cup) Texas bourbon
Garnish: Orange rind and cherry
In a rocks glass, add first 4 ingredients with ice and stir. Garnish and serve.
Brown Sugar Simple Syrup:
In small saucepan, bring 1 cup water and 1 cup dark brown sugar to a simmer and stir until sugar is dissolved. Cool. Can be bottled and stored in the refrigerator for up to a month. Makes about 1½ cups.