Photography courtesy of Slow Food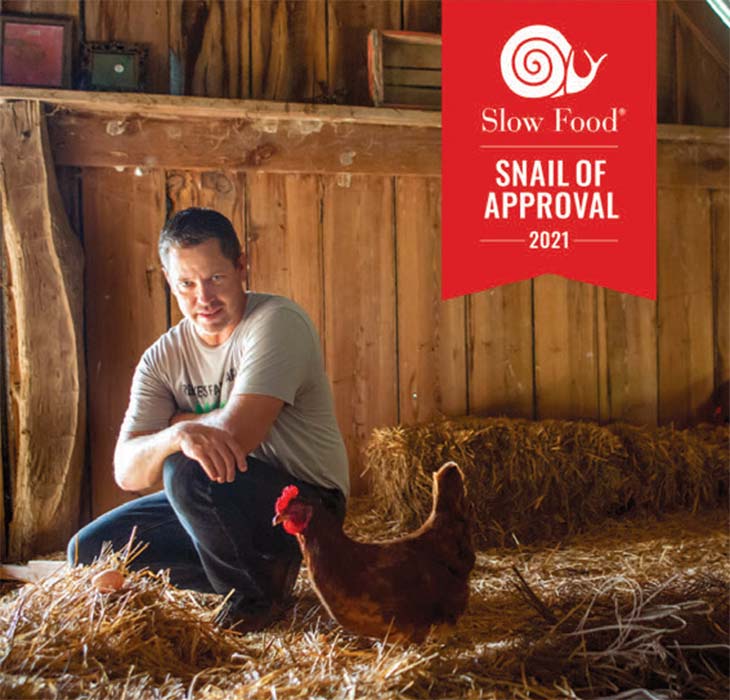 Do you know how you see various awards and recognitions on the windows and walls of your favorite eateries around town? Soon, you will start seeing a new one issued by the Slow Food DFW group. Local restaurants, food artisans, farmers and ranchers, and even farmer's markets, can apply to be recognized in the new Slow Food International Snail of Approval program.
When you see one of these Slow Food Snail decals, you can be assured that the recipient has excelled in at least two important areas of improving the food system, a Slow Food International requirement for recognition.
Stephanie Leichtle-Chalklen of the French-style bakery with South African roots Kuluntu Bakery in Oak Cliff , is the Co-Chair of the Slow Food DFW chapter and is leading the Snail of Approval program here locally. Stephanie says that the emblem's significance to the public means an assurance of high ethics, business values and practices throughout the year by the awardee.
Unlike an award voted on by the general public, Stephanie adds, a Slow Food DFW panel will review the applications submitted, determine eligibility, conduct onsite visits and interview the organization seeking the recognition before voting to approve the application. The panel will be made up of approximately 8 people from local food industry businesses and Slow Food DFW members.
This first issuance of the internationally recognized Snail of Approval decal will be awarded by the local board by the end of the year. Awardees will be recognized on the Sow Food DFW website. They will also be listed on the USA's national Snail of Approval Map where the public seeking to support those businesses who are sourcing specific Slow Food of the Ark foods, offering community involvement, or making a positive environmental impact can find them.
For more information on this program or to become a member of Slow Food DFW yourself, please visit our local Slow Food chapter at slowfooddfw.org.