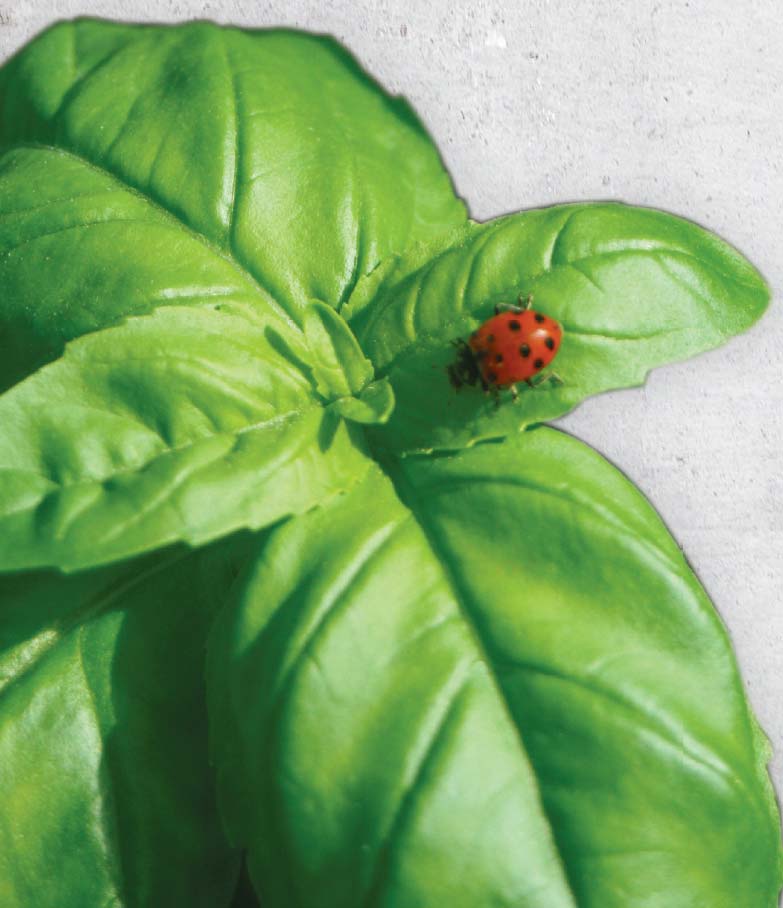 Recipe by Sally Herbert, Edible Denver, Boulder & Ft. Collins
Sally Herbert the owner of Altius Farms, a vertical farm in the heart of downtown Denver, knows a thing or two about fresh greens. That's why we were so excited when she shared her Pesto recipe. The combination of basil and arugula make this a versatile sauce perfect for more than just pasta. Also try it on chicken or fish for a bright, herbaceous flavor.
Makes 1 cup
1/3 cup pine nuts (or walnuts, pistachios, pecans, pumpkin seeds)
1½ cups arugula
1½ cups basil
1–2 cloves garlic
Kosher salt and pepper, to taste
Squeeze of lemon juice (optional)
½ cup grated parmesan cheese (vegan option: ¼ cup hemp seed and ¼ cup nutritional yeast)
½ cup extra-virgin olive oil
Toast the nuts in a dry skillet until lightly browned; let cool. Pulse in a food processor until finely ground. Add the arugula, basil, garlic and ¼ teaspoon salt and pepper (to taste) and pulse until finely chopped. Add the parmesan (or hemp and nutritional yeast) and pulse to combine.
Slowly pour in the olive oil, pulsing to incorporate. You'll have about ¾ to 1 cup pesto; use approximately ½ cup for 1 pound of regular or gluten-free pasta.
Courtesy of Edible Communities' new cookbook Recipes For Home. Purchase this e-cookbook and you'll help keep our publishers doing what they do best: advocating for sustainable food systems and sharing stories that matter to us all. ediblecommunities.com/edible-cookbook
Sally Herbert is an Air Force Reserve vet who served in Operation Desert Storm and aims to employ other returning vets as part of her community-minded mission—along with supplying fresh, healthy produce to area markets, restaurants and her neighbors via a community-supported agriculture (CSA) harvest subscription program.