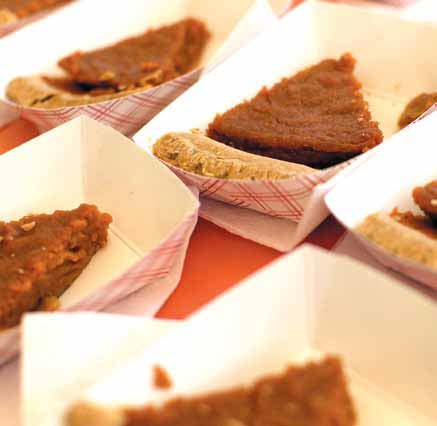 In prize-winning sweet potato pie recipes, a premium
is placed on sweet potato selection and preparation,
not on fancy additional frills.
2 cups sweet potatoes, boiled and mashed
1 cup sugar
½ cup evaporated milk
1 egg
2 teaspoons vanilla
4 tablespoons butter
¼ teaspoon cinnamon
1 unbaked pie shell
Mix the sweet potatoes, sugar, milk, egg, vanilla, butter and cinnamon in a blender and mix until smooth. Pour into uncooked pie shell. Bake at 350° for 40–45 minutes.
Recipe of Janet Gipson Loyd, grandmother of Hayley Smithhart, Queen Yam LXI.
This recipe can be found in A HU Mdinger of a Cookbook, A Tasty Tour of Upshur County Kitchens Past to Present, which can be purchased at the Upshur County Historical Museum in Gilmer.