PHOTOS RUSS AMAN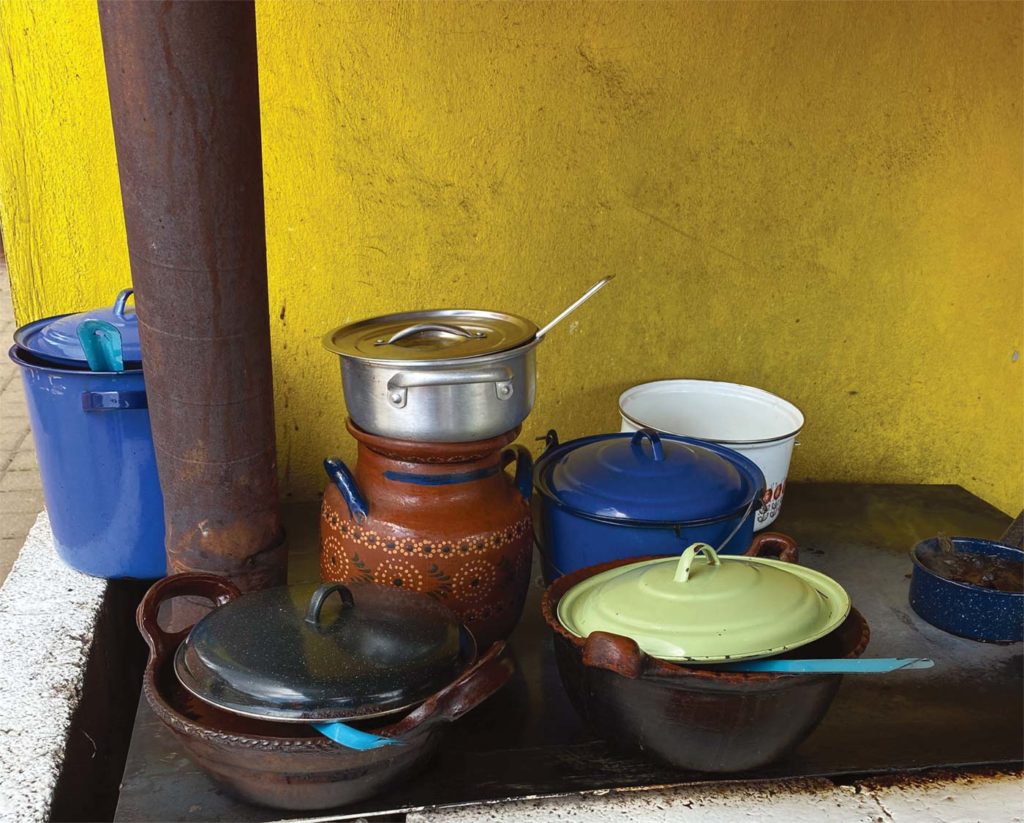 How a Slow Food champion found revelations in Michoacán, Mexico.
Every time I see a monarch butterfly floating through a garden, I am reminded of their miraculous journey that leads them to the same places their ancestors traveled for thousands of generations. Their beauty is striking and their bright orange color makes them a stunning, standout pollinator in gardens and native wild spaces across our country. In North Texas, we are fortunate to experience their migrations in spring and fall, in dependable shifts that signal the cycle of seasons.
Food also connects us and brings us together. Memories, customs and traditions are shared and celebrated with joy. These are foundations of the Slow Food mindset: good, clean, fair food for all, and it's easy to find when you travel to faraway lands. But it's also a marvel how delicate as well as robust these connections are.
For the past eight years, I have been seriously involved in the Slow Food movement. As the Regional Councilor for Texas, co-chair of the Slow Food USA School Garden Network and a rm supporter of Slow Food's joy and justice campaign, centered around the dinner table and BIPOC chefs and farmers, I work to engage on all levels in the local food system. In my work I am an eco-educator and have created a school garden organization called Grow Garden Grow. Working with over 5,000 students and educators each month, we support the school garden movement in North Texas, doing the work of "growing a healthier world, one garden at a time."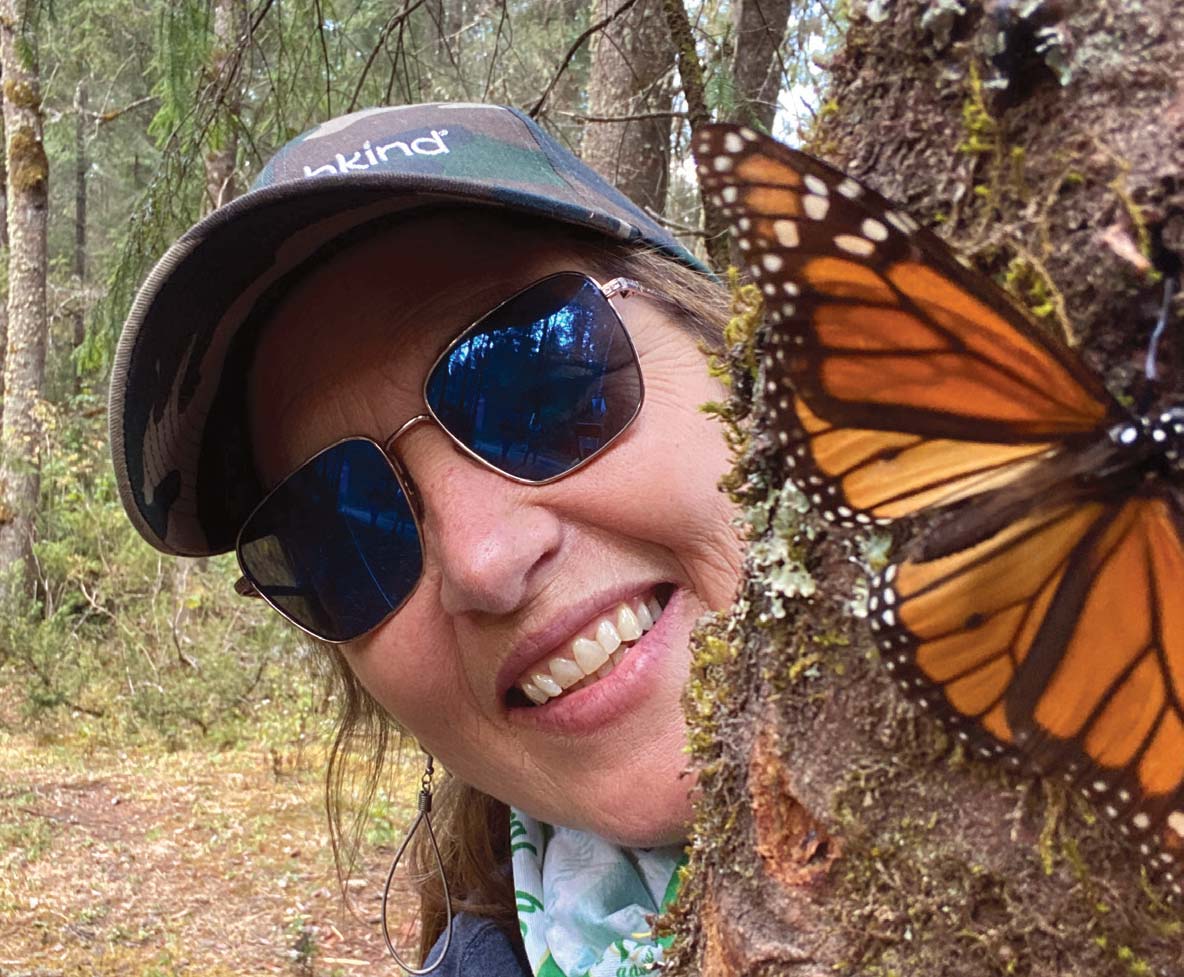 This year, I was named the EarthKind Harmony Hero for the work I do in eco-education. The prize from the botanical pest control company was a gift of travel to the monarch sanctuaries in the state of Michoacán, Mexico. It is serendipitous when passion collides with experience, and this trip was a delicious learning journey the entire way.
The opportunity was a wonderful chance to learn, grow and share through environmental understanding and cultural exchanges, including amazing meals that we savored in bite aer bite.
The journey was perfectly aligned with all of my passions: environmental justice, supporting local foods, honoring the history and culture of a land and making new connections with people around a table.
Beginning our journey in Mexico City we headed to the Transvolcanic Belt region of central Mexico. As we wove our way across the area, we tasted all the foods that came our way. We tried everything. We sampled the rich, chocolatey flavors of mole whenever we saw it on a menu. The love that is built into this dish has been passed down for many generations. Chilaquiles were served at breakfast with day-old tortillas, a tomatillo sauce, chicken and sometimes sunny side-up eggs on top. We welcomed beautiful desserts of fruits, citrus-chile flavored popsicles, churros and sweet bread.
Molletes, a filling dish of fluffy bread covered with refried beans and cheese, gave us the energy that we needed to spend the day exploring. We sampled smoky, complex salsas and bowls of pozole, hunks of barbacoa and earthy disks of blue corn tortillas. We ate beans at every meal. Of course we washed down these tasty morsels with ice-cold cerveza or sangrita, a tomato-and-lime shot that complements each sip of tequila and smoky mezcal. Every single bite and sip was enjoyed and honored for its history and cultural significance at the heart of Mexico's cuisine.
Taking a deep dive into the journey of the monarch buttery migration, we learned from entomologist Dr. Court Whelan, a guide with Natural Habitat Adventures. Each day, we departed Angangueo in Michoacán. e town is 2,480 meters above sea level, nestled among thick oyamel fir forests, and once was a major mining town. When mining faded, the locals learned to make a living from ecological tourism, thanks to the annual pilgrimage of the monarch buttery. Angangueo is considered a magical town in Mexico and I couldn't agree more: It was our portal to view and commune with these winged warriors.
Typically a monarch lives for approximately 30 days, but the ones we saw in Mexico are responsible for the survival of the species.
In the fall, when the sun is lower on the horizon, temperatures drop and food sources dwindle in North America and Canada; the monarchs use these signals to begin their journey south. These butterflies have never been to the stately fir forests of Michoacán, but both the sun and magnetism in their hind wings guide them to their overwintering home, where their ancestors have roosted for generations before. Monarchs also have a keen sense of smell and it is thought that they can detect the scent of their ancestors' scales or use other olfactory cues from the trees to guide them to the same parts of the forest where they will spend their winter.
The monarchs that y to Mexico from the north shut down their reproductive systems and live for up to seven months as they make this cyclical migration. While overwintering in Mexico, they remain relatively sedentary in a biological phenomenon called diapause. They eat and drink very little, moving only to control their body temperature. (While we feast, they fast.) Cooling themselves, they conserve the energy they stored as lipids during their journey south. It is in fir forest preserves, where vast numbers of butterflies congregate, that you can hear the unmistakable thrum of thousands of wings in flight. This is the only place where you can experience that sound.
As the spring equinox approaches in March, the majestic butterflies' diapause ends and the colonies begin their northward migration. Their first opportunity to lay eggs occurs in the milkweed that is scattered throughout Texas. Native milkweed (not the tropical variety sold in many big-box garden centers) is crucial to their survival. In its foliage or pink or white blossoms the adults lay their eggs, and monarch larvae munch only milkweed leaves before beginning their transition into a chrysalis.
The monarch ospring repeat the process and fan out across the United States and into Canada. North Texas is located on a major monarch butterfly flyway–the so-called "Monarch Highway"– that runs along I-35 as they trek the north. The "Monarch Highway" is a joint effort by the National Wildlife Federation and six states from Minnesota to Texas (it has had its own logo since 2017) to draw attention to a pollinator habitat corridor. So in Dallas, we are fortunate to experience this migration twice a year. It is truly a miraculous journey.
But in Michoacán, we rode on horseback to explore the Mexican Biosphere Reserve and UNESCO World Heritage Site of El Rosario and Sierra de Chincua, two sanctuaries that are among the most accessible overwintering sites, where many visitors come between November and March. As we wound our way out of the mountains on our return trek to Mexico City, we stopped in Valle de Bravo to visit the town of Avandaro, which means "dream place," "place in the clouds," or "place of the orchard" in the indigenous language of Purépecha or Tarasco. Our last stop was Toluca for a visit to the Cosmovitral Botanical Garden that houses 500 varieties of plant species from Mexico as well as stained glass panels created by Tolucan artist Leopoldo Flores. There, we bid farewell with a Mexican feast before returning to the capital and the end of our journey.
Seeing millions of monarchs nestled in r trees was one of the most miraculous sights I have ever experienced. It was majestic, surreal, inexplicable and religious. My thoughts return to this forest and I find it brings a certain level of reassurance to think that nature finds its way; it also fuels my fire to educate others about the importance of taking care of our native lands.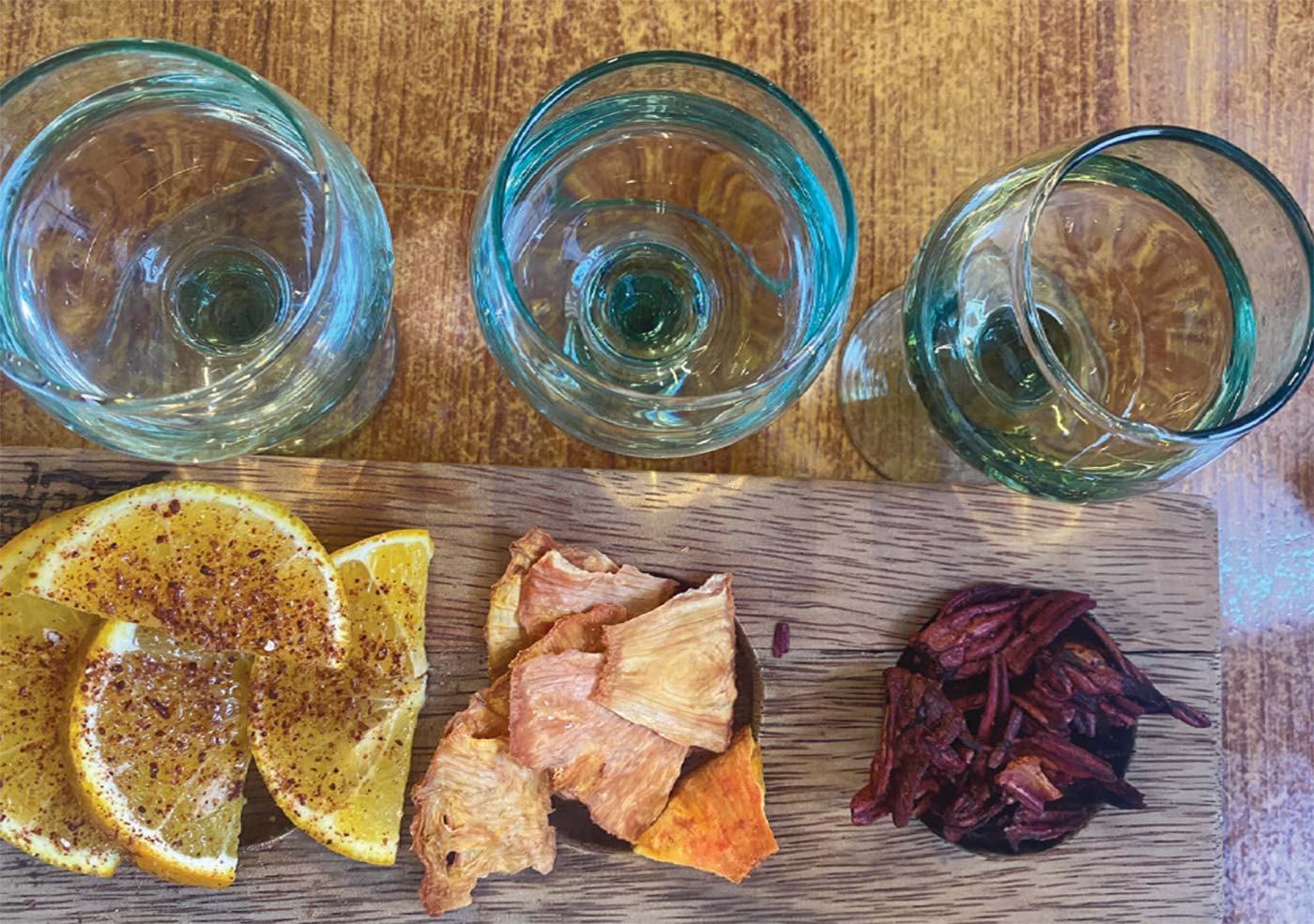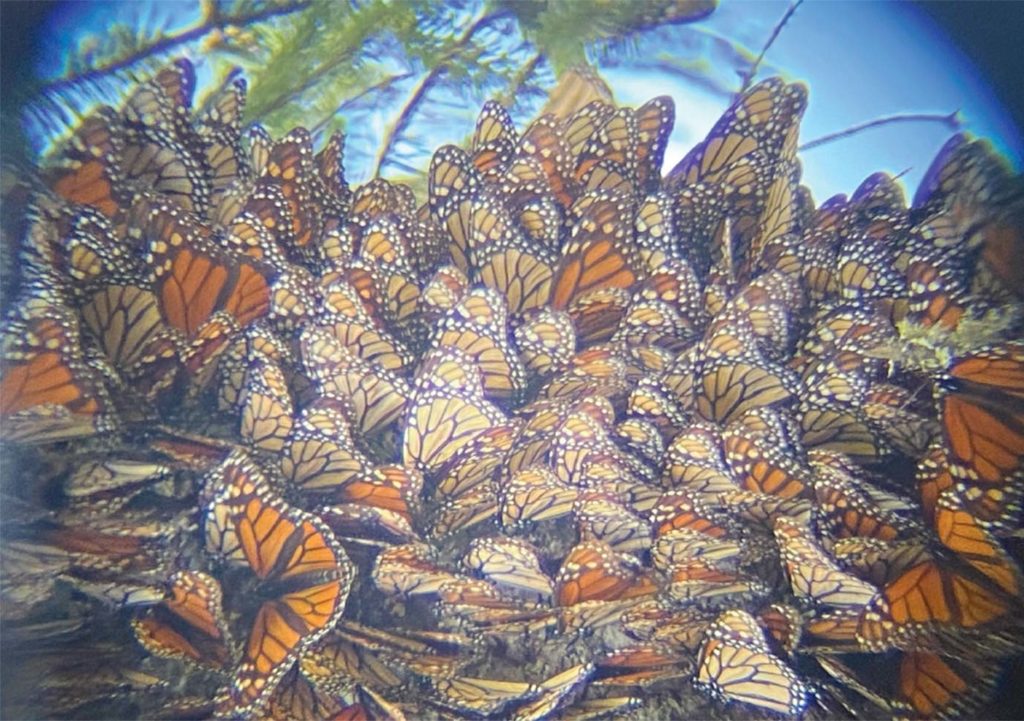 I took away many lessons to share with the communities with which I engage in North Texas, including the crucial act of providing habitats that act as monarch wayside stations in backyards and green spaces, as well as participating in citizen-scientist fall migration and tagging programs that support data collection.
The single most critical thing we all can do is to grow native milkweed (not tropical) in our landscapes to support the life cycles of monarchs. You will find tropical milkweed (Asclepias curassavica) abundantly in big-box garden centers, however scientists have cautioned that while this variety will support the larvae and caterpillars, it may also make them susceptible to particular disease.
This journey is one I will reflect on often. The tastes of Mexico savored along the way transported us, but the connectedness that I have with these beautiful butterflies will forever be in my heart. The monarch migration is magical and it is a reminder to enjoy the beauty that is around us, marvel at the patterns of nature, depend on the sure signs of seasonal changes and respect and care for the land and the creatures that live alongside us.
By starting small–by planting native milkweed and pollinator plants–we all have the power to support this magical, mystical, multi-generational migration so that monarchs will strengthen in numbers and utter through our hearts year aer year on their journey north in the spring and south of the border in the fall.