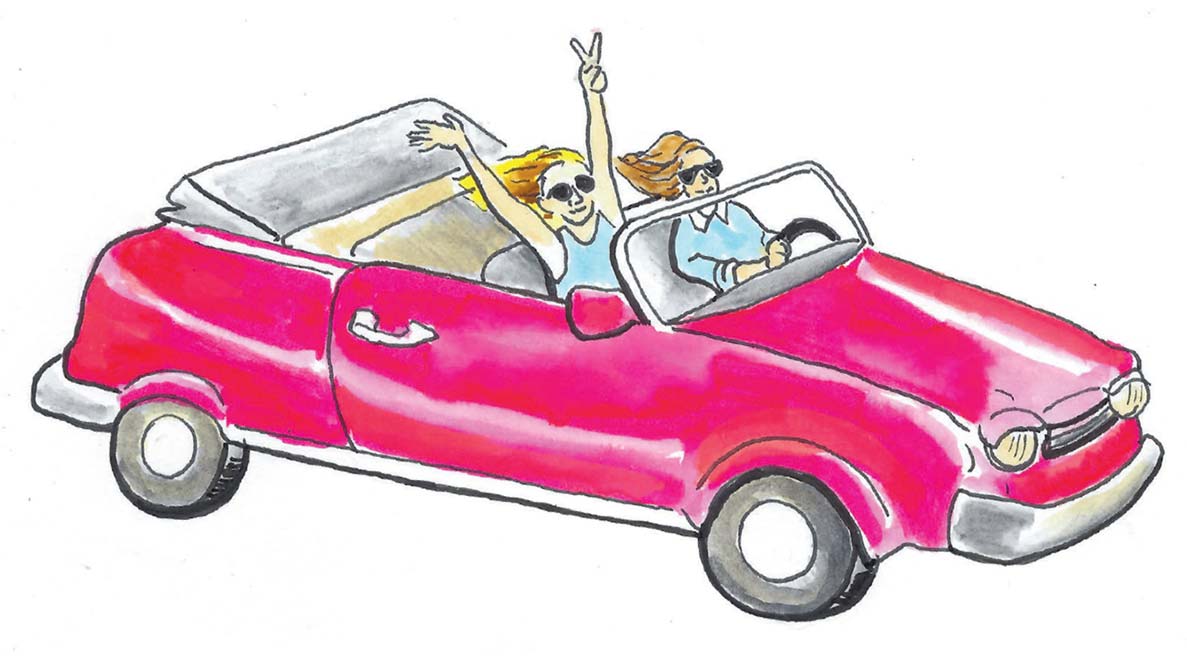 It's a new year and time for new adventures! I love this illustration by Krystal Read from our Fall 2019 issue—"A Sister Trip to the North Texas Wine Country." The image completely conveys the fun we had.
Terri Taylor—my friend, my sister and the best editor Edible Dallas & Fort Worth has known in the last 10 years—is going on her own grand adventure. She has taken a sabbatical to work on her novel and spend time with her two precious granddaughters and family. I and everyone at Edible DFW wish her the best and are excited to see where she lands! She knows the "welcome back" mat is always out for her.
In her stead, we are pleased to announce that Sherri Burns has joined the Edible DFW family. A magazine editor for more than 20 years, Sherri picked up where Terri left off by creating an issue that you'll want to keep close by. She is a joy to work with, and we look forward to her fresh eyes and insights in upcoming issues.
Within these pages, you'll find refreshing stories and inspiration: Writer Kim Pierce and photographer Teresa Rafidi team up to take you into the home of the Chessman family at Jubilee Farm. It's a poignant tale of the trials and tribulations that a strong, committed family overcame to create what some might call an idyllic farm life. You can't help but fall in love with the words, the photos and this precious family.
Daniel Cunningham expertly explains—once and for all—the di erence between a hybrid and an heirloom vegetable, and why your best garden "pick" is heirlooms! You'll also want to dig in and relish Danny Fulgencio's interview with Misti Norris. You know her (or should) as creator and chef of the highly lauded Petra and the Beast.
And finally, as always, we bring you the recipes you want to be making right now. Meredith Steele showcases the bounty of the season with inspired recipes you should enjoy with your more-than-seasonal friends.
So, turn the page and keep reading to discover the best of what spring has to offer. We're here to help you discover your next adventure.
Nanci Taylor,
Publisher
NANCI TAYLOR is a third generation Texan whose family came to the state in the 1800's to pursue cattle ranching and Texas has remained her home. She was born in San Antonio, but ended up in North Texas where she nurtured her Texas roots while attending college and raising two sons in Dallas. Proudly following in her parent's footsteps, Nanci plants and harvests the bounty of her own backyard garden in Old East Dallas. She keeps a busy calendar attending local food and ecology events, and on weekends she spends her time visiting with growers and food artisans at farms, shops and farmers markets around North Texas.