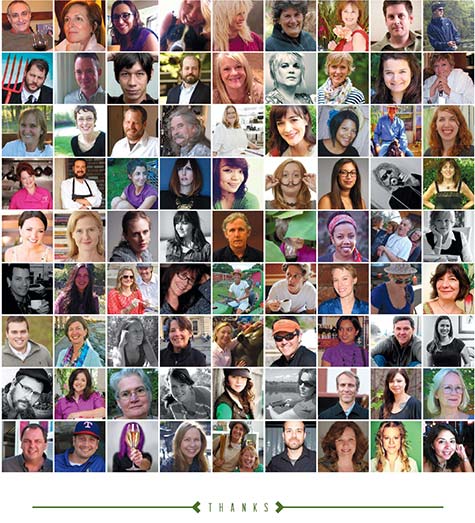 It takes a village to make a great magazine. Thank you for being part of this village we call Edible Dallas & Fort Worth.
Without you, EDFW would have never made it to our 5th anniversary. Looking at all these photos makes me realize that my dream of making EDFW a success came true because of an amazing group of talented and generous people like you—my sincere gratitude.
– Nanci Taylor, Publisher
NANCI TAYLOR is a third generation Texan whose family came to the state in the 1800's to pursue cattle ranching and Texas has remained her home. She was born in San Antonio, but ended up in North Texas where she nurtured her Texas roots while attending college and raising two sons in Dallas. Proudly following in her parent's footsteps, Nanci plants and harvests the bounty of her own backyard garden in Old East Dallas. She keeps a busy calendar attending local food and ecology events, and on weekends she spends her time visiting with growers and food artisans at farms, shops and farmers markets around North Texas.